Get this card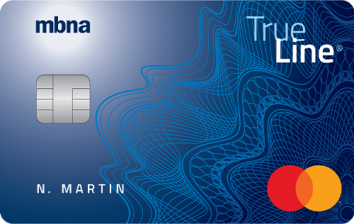 MBNA True Line® Mastercard®
This offer is not available for residents of Quebec. For residents of Quebec, please click here.
Apply Now
Network Provider

Mastercard

Provider

MBNA

Types

Low Interest

Balance Transfer

No Fee

Annual fee

$0

Purchase interest rate

12.99%

Cash advance rate

24.99%

Balance transfer rate

0%

12.99% after 12 months

Credit Needed

Good (650-749)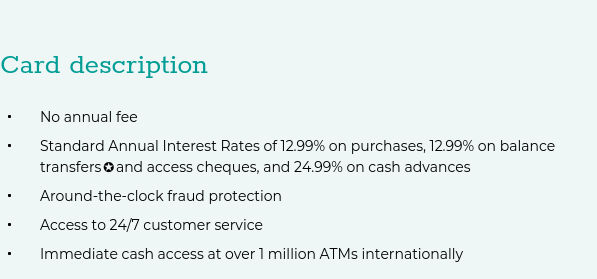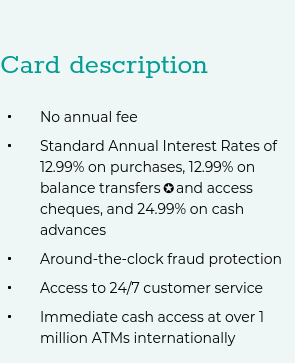 Card Features
24/7 Customer Service
Fraud Protection
About This Card
MBNA is beefing up its True Line Mastercards following its decision to remove its signature card, the Platinum Plus Mastercard. A daring move, considering the popularity of the Platinum Plus, but MBNA's new and improved True Line Mastercard has a lot of benefits that might actually make it more appealing to consumers than its predecessor.
The True Line Mastercard is a no-fee credit card that charges 12.99% interest on purchases and balance transfers — that's one of the most competitive interest rates in today's credit card marketplace. For many credit card providers, 12.99% is the preferred rate, reserved for consumers with near-pristine credit scores. Taking out a cash advance comes with an interest rate of 24.99%.
But here's the real beauty of this card: if you missed out on applying for the Platinum Plus and its game-changing 0% interest welcome offer on all balance transfers, you can still get that offer by applying for the TrueLine. Now, all approved applicants will pay 0% interest on any balance you transfer for the first 12 months of card membership. This offer is valid until Feb. 29, 2020. Not a bad compromise.
Why get the MBNA True Line Mastercard credit card?
Pay 0% interest - During the application process for the MBNA True Line Mastercard, you have the option of transferring your balance from your old credit card onto the True Line. If you take this offer, you literally won't be charged any interest for the first 12 months — zip, zero, zilch. No other credit card lender offers 0% interest. This card is a very good option for people looking to pay off credit card debt quickly.
Low interest rates - The True Line offers some of the lowest interest rates on the market — 12.99% on purchases. If you tend to carry a balance from month to month, you'll pocket some extra cash by carrying this low-interest card.
No fee - There's no annual fee with this card, which is ideal for consumers who are more focused on paying down debt and saving money. You get the benefit of a competitive 0% interest rate offer and a low rate on purchases of 12.99% — all without having to pay for the privilege. However, people looking for travel perks and other experiences should look elsewhere.
24-7 fraud protection and customer service - MBNA is always on the lookout for third parties making fraudulent purchases with their cards. It also guarantees that cardholders will always be able to access high-quality customer service around-the-clock.
Apply Now