We believe in helping people make smarter decisions with their money.
Our Mission
LowestRates.ca is a Fintech company founded in 2012 and based in Toronto, Ont. We are a free and independent service that helps people save time and money by allowing them to compare insurance, credit cards, mortgages, and loans offered by North America's leading financial institutions.
"Taking 5 minutes to compare can save Canadians hundreds if not thousands."

Justin Thouin - Co-Founder & CEO
Our People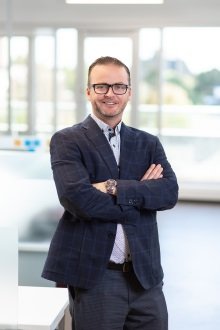 Vice President, Strategic Partnerships
Sean Widdess
Sean Widdess is the Vice President of Strategic Partnerships at LowestRates.ca. He's responsible for securing and maintaining partnerships with insurance brokers, direct writers, mortgage brokers, credit card companies, lenders, banks, and other financial brands. Before joining LowestRates.ca, Sean spent 9 years as VP and National Sales Manager at VERICO Financial Group, a leading Canadian national mortgage brokerage. When Sean's not working, he can be found spending time with his wife and kids at their many sporting events.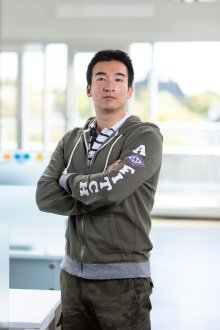 Director of Development
Gary Han
Gary is our Director of Development and acts as the bridge between the business team and the development team. He ensures the use of the highest software development standards and processes at LowestRates.ca. He's also a well-rounded programmer himself. In his downtime, Gary likes to do various activities with his family and friends.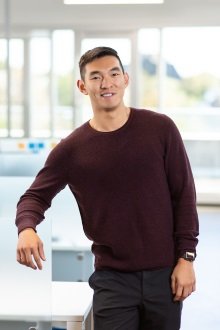 Product Manager
Justin Leung
Justin is Director, Insurance Products at RATESDOTCA and the former Product Manager at LowestRates.ca. He is a graduate of the Richard Ivey School of Business at Western University. Prior to joining either company, Justin interned at an insurance quote comparison website and completed a semester abroad in Belgium. In his free time, Justin keeps up with the Toronto Raptors.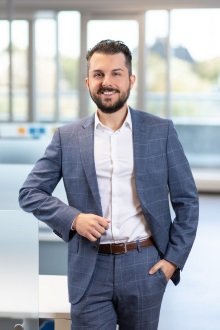 Director of Content Strategy
John Shmuel
John Shmuel is a director of content strategy and PR in the personal finance space. He spent seven years covering investing and economics for the National Post. His reporting has taken him around the world — from a lobster fishing boat on the Bay of Fundy to a robot fitness class in Tokyo. John is a graduate of Ryerson University.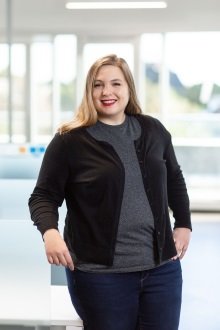 Core Content Manager
Alexandra Bosanac
Alexandra is a content manager in the personal finance space, specializing in auto insurance. Her reporting has appeared in Canadian Business, the Toronto Star, the National Post, and the CBC.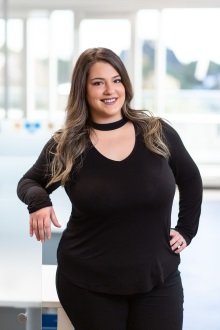 Accounts Payable Specialist & HR Administrator
Miriam Sousa
Miriam is the Accounts Payable Specialist & HR Administrator with an Honours degree from York University.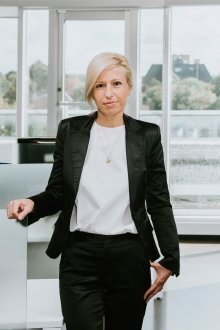 QA Analyst
Margarita Velcheva
Margarita worked for 10 years as an equity trader on the New York Stock Exchange prior to joining LowestRates.ca as a QA Analyst. She has a Master's degree in economics, but non the less is very passionate about IT and technology. As a manager and a Chief Finance Officer, Margarita has traveled the world for business and pleasure. She speaks four languages and can play the piano. She has competed as a professional volleyball player. Margarita enjoys watching Nat Geo WILD.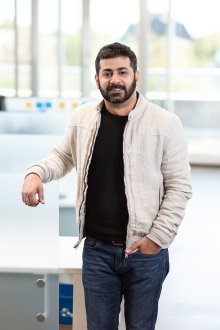 Associate Product Manager
Adnan Choudhry
Adnan is an Associate Product Manager at LowestRates.ca and a graduate of Brock University. He develops technical solutions to business problems and is involved in identifying problems, needs, and opportunities for improvement at all levels of the organization.
Senior Editor
Lisa Coxon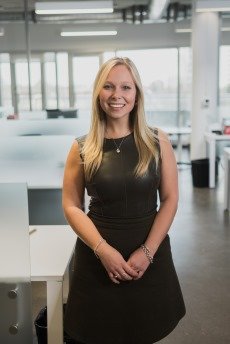 Marketing Coordinator - B2B
Hannah Schwab
Hannah Schwab is the Marketing Coordinator - B2B for LowestRates.ca. Prior to LowestRates.ca, she attended the University of Vermont where she graduated with a Finance & Marketing degree. In her spare time, you may find Hannah networking, exploring the city, travelling the world, or spending quality time with family and friends. Feel free to reach out to Hannah at [email protected]
Front End Developer
Tuni Mosmann
Tuni is a Front End Developer for LowestRates.ca. Before joining LowestRates she worked as a graphic designer and as a fashion designer. Tuni is really passionate about coding, loves volunteering for organizations that teach code, and enjoys attending tech events. She is a food adventurer, a theatre nerd, a terrible gamer, and proudly geek.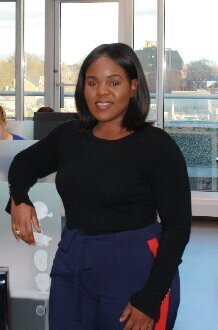 Personal Finance Writer
Zandile Chiwanza
Zandile is a freelance personal finance journalist. She previously worked as a personal finance writer at LowestRates.ca and before that, the content editor for Real Estate Management Industry News. As a self-proclaimed budget warrior, Zandile dedicates most of her time to advocating for financial wellness.
Meet Our Writers
We work with the top financial services providers in Canada