Compare cheap travel insurance quotes in Canada. 
Compare travel insurance quotes.
Get the best rates on travel insurance.
Finding the best rates on travel insurance is easy at LowestRates.ca. We'll bring you the cheapest rates on travel insurance from all the top providers in your area.
Your travel insurance questions, answered.
Why do I need travel insurance?
We know international travel is fun and exciting, but it can also be unpredictable. Sometimes you're operating in a different culture, in a different language, and with a different medical system. Whether it's damaged luggage or a serious health emergency, travel insurance can help keep you safe if things go wrong while you're away from home.
Travel insurance is likely the last thing on your mind while you're mapping out your getaway, but medical emergencies and logistical snafus can happen anywhere. So it's a good idea to buy a policy that covers you. We'll help you compare offers from Canada's leading travel insurance providers and bring you the cheapest travel insurance possible – just like that.
Why compare with LowestRates.ca?
We bring you the best rates from the top travel insurance providers. Simply provide a few quick details about you and your trip, then click 'Compare' to see the best travel insurance quotes available – just like that.
I've already left for my vacation. Can I still purchase travel insurance coverage?
The short answer is probably not. Most insurers will not allow you to purchase coverage for your vacation while you're on said vacation.
But who decides when a vacation officially begins, anyway? There's no universal standard, so it may be worth a quick call to your insurance provider to clarify.
If you're travelling by plane, for instance, some insurers might say your vacation begins once you've gone through customs. For others, it might begin as soon as you check-in at the airport.
Most companies will let you purchase insurance up until the day before your departure — you may even be able to purchase it on the day of (in your Uber, on the way to the terminal).
If you've already left your home province, a smattering of insurers offer after-departure insurance. But this kind of policy typically comes with a hefty list of conditions and it can be pricey.
Generally speaking, don't leave insurance-buying until the last minute. But if you do, call your insurer and see what they can offer you.
Do I need travel insurance to travel between provinces in Canada?
Yes, you need travel insurance for trips within Canada. Why? Because while you are covered under your home province's health care plan when you travel out of province, your coverage will be limited. Every provincial health care system is different and the cost of medical procedures varies by province. That means if you require health care while travelling within Canada, your existing coverage will only pay the equivalent of what that medical service would cost in your home province. For example, an Ontarian who requires emergency surgery in British Columbia will only be covered for what that surgery costs in Ontario — you may be forced to pay thousands of dollars more to make up the difference.
Your provincial plan also does not cover the following services while you're out-of-province:
Prescription drugs
Dental emergencies
Medical transportation back home
Emergency air or ground transportation
While some provinces have billing agreements, not all of them do. That's why it's important to stay covered even inside Canada. Travel insurance is an affordable alternative to the costs you could incur if you experience a medical emergency.
If I have personal property stolen while I'm travelling, will my travel insurance policy cover it?
The simple answer is yes: your property is covered by your insurance policy, but only up to a certain dollar amount. Even within the same policy, coverage can vary depending on the item. For example, the amount of coverage that a policy extends to electronics might be different than the coverage you'll get for sports equipment
Keep in mind that there are often specific items that insurance companies won't cover. Make sure to check what these items are with your insurance provider.
If you didn't get travel insurance and your items are stolen, it becomes more challenging, but not impossible, to get reimbursed. If your belongings were stolen at a hotel, and it can be proven that the hotel was at fault, the establishment will compensate you up to a certain amount. If items are missing from your checked-in luggage after a flight, most airlines will allow you to file a claim with them.
What types of travel insurance are available?
All inclusive travel insurance
A comprehensive policy that offers emergency medical coverage plus insurance against logistical problems, like lost or stolen baggage, trip cancellations, and travel interruptions. Since all inclusive insurance has the most extensive coverage, premiums tend to be higher than for other travel policies.
Trip cancellation and interruption insurance
This insurance reimburses you for your flight and travel expenses if you have to cancel your trip for a covered reason. Some policies also pay benefits for food and lodging costs if your trip is interrupted or delayed. Those policies may even cover you if your tour operator suddenly files for bankruptcy.
Single trip insurance
Emergency medical coverage for one trip, which you can take any time within a 365-day period.
Multi-trip insurance
Emergency medical coverage for any number of trips taken within 1 year. Also known as annual travel insurance.
Top-up insurance
Purchased by travellers who already have insurance for a portion, but not for the entire duration, of their trip. Top-up insurance takes effect after the original coverage lapses.
After-departure insurance
Few insurance companies offer insurance that covers you when you've already left for vacation. Why? It raises a lot of red flags for risk-averse insurers whose priority is to guard against fraudulent claims — medical costs in foreign countries can be expensive. For your application to be accepted, you must not have seen a doctor since departing, you must not be showing symptoms of illness, and you must be covered under a provincial health insurance plan.
Travel insurance news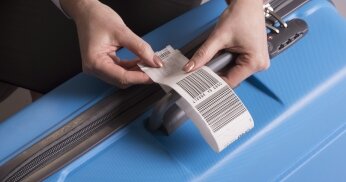 Travel
You're planning your next trip — browsing through options for the best hotels, eateries, and destinations &m...
Read the Story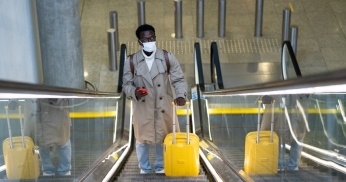 Travel
COVID-19 has changed the way we travel — possibly forever — and as global cases continue to rise and we find...
Read the Story
Read More Like This