Compare cheap home insurance quotes for free.
Save more than 20% on Canadian home insurance premiums with LowestRates.ca.*
Get quotes from 50+ Canadian providers in 3 minutes.
Compare rates from Canada's leading home insurance providers

30,654

Canadians

have compared rates and saved money over the last 24 hours
November 23
5 stars amazing
5 stars amazing
Chris Companion
November 19
Simple and straightforward to use…
Simple and straightforward to use and instant quotes. Barb, one of Lowestrates ...
Nick
November 16
They got me the best rate and set me up
They got me the best rate and set me up with a great broker and insurance compan...
Rose
November 15
Excellent
Very happy to communicate with you
Muksitur Choudhury
November 12
Easy, simple and saves you money
Easy, simple and saved money - what more could you ask for?
Mark
November 11
Take a time and understand the situation
You took enough time to discuss the situation and made it best possible way
Suryakant Patel
November 11
Thank you I find out a little bit…
Thank you I find out a little bit cheaper rate
Someone in Canada
November 11
JR Kingdon was very helpful on the…
JR Kingdon was very helpful on the phone. He tried to get me a good quote. Unfor...
Iolanda Xavier
November 11
process was easy and professional
The process was easy and professional
James Robichaud
November 8
Everyone is great
Everyone is great. They got back as soon as I made the request. They did all to ...
customer
November 7
Very personable and very prompt getting…
Very personable and very prompt getting back to me and dealing with the insuranc...
Barbara Johnson
November 7
Super fast and helpful service from a…
Super fast and helpful service from a great broker
VAN LE
November 6
They were able to give me great service…
They were able to give me great service fairly quickly
Matthew DeWitt
November 5
Quick and easy results too save money
Quick and easy results too save money
John
November 4
Very helpful!!
Very helpful!!
Skylar Roberge
November 4
Excellent
Fast and efficient
JeanMarc Marchand
November 3
LowestRates.ca ROCKS
quick, easy and best of all saves people money I have referred at least a dozen ...
Rich Simo
November 1
The young man was very courteous and…
The young man was very courteous and professional. We didn't qualify due to low...
Teresa Penning
October 29
Good service by Barrett Sinider
Good service by Barrett Sinider
Kamran Butt
Home insurance in Canada
Congratulations. You either own a home or are in the market to purchase one. It will likely be the most expensive asset you own. That's why you'll want to protect it, and the contents within it, with the right home insurance coverage.
Home insurance in Canada is not mandatory. But it will save you tens of thousands of dollars, and more, should your home or possessions end up damaged or lost due to a natural disaster, theft or some other peril. Furthermore, most mortgage lenders require home buyers to have home insurance to protect their investment. So, unless you can afford a home without taking out a mortgage, you'll probably need insurance.
Home insurance may cover:
damage or loss to your home

damage, theft or loss of your personal possessions

personal property stolen from your vehicle

damage or injury to others who visit your home or property

accidental damage you cause to somebody else's property
Home insurance is regulated at the provincial level by Superintendents of Insurance, who license insurance companies, oversee insurance products and market conduct (underwriting, rating, claims, and marketing practices) and monitor solvency and financial soundness of the companies incorporated in their province.
You can learn about each provincial regulator from the Insurance Bureau of Canada (IBC).
Different types of home insurance coverage
People interested in home insurance have a variety of choices and ways to protect their homes. There are four types of coverage to choose from, including:
Comprehensive coverage: This policy provides the most coverage. It covers all risks to your home and contents except for any risks named as exclusions. Also referred to as a 'special' or 'all perils' policy.

Coverage/named perils: This policy provides less coverage than a comprehensive policy. It only covers the risks to your home and contents that are named in your policy. This is sometimes referred to as a 'named perils' policy.

Broad coverage: This extends beyond the basics to include rare events that may be of serious risk to the insured. This type of insurance usually commands a higher premium and has a deductible.

No-frills coverage: This policy provides the least amount of coverage. It offers very basic coverage for homes that don't meet the usual standards for insurance and only pays for damages outlined in your policy.
What most policies cover
Those seeking home insurance should also consider the specifics within each type of policy. They might want to include:
Building/property coverage: This provides protection if there is damage to the structure of your home, including the walls, roof and floors. It can sometimes also include things like fixtures. If you own your own home, you'll need to have building coverage just in case your home is damaged and needs repair.

Contents: Besides the physical structure, your home is filled with your prized possessions, furnishings, electronics – essentially everything you own. You'll want to have a solid inventory of your possessions, with their value listed, if possible, in case of a claim. More expensive items like fine art or jewellery can be insured separately through 'riders' or 'endorsements' that single out these items due to their intrinsic value.

Personal liability: Home insurance can protect your possessions from damage or theft. It can also protect you from personal liability. For instance, if you cause damage to a neighbouring home, or someone is injured on your property, and you are sued, personal liability will save you money on legal fees and protect you from potential financial ruin.

Additional living expenses: In cases of extreme damage or a mass evacuation from a dangerous area, your home insurance can pay for additional living expenses (ALE). Depending on your policy, ALE will pay for temporary rent, transportation and food. However, ALE will not cover expenses if you move out for convenience purposes, say, during a renovation.
Common optional coverages
There are a variety of optional coverages, or 'endorsements,' that can be added to home insurance policies.
Overland water and sewer back-up: Sewer back-up and overland floods are rarely covered by most policies – unless you ask to be covered for them. Sewer backup covers water damage from overflowing drains, eavestroughs, sewer pipes, septic systems and sump pumps. Overland water covers flood damage due to overflowing bodies of water, like rivers. While sewer back-up can happen to anyone, especially if you live in an old building, overland flooding only happens in certain areas.

Earthquakes: Depending on where you live, damage from earthquakes can be a very real threat. It's not unheard of on the west coast, but east coasters should also stay on their toes. According to the IBC, there is a 5%-15% risk that a powerful earthquake can hit areas between the St. Lawrence River Valley and the Ottawa Valley, which include cities like Quebec City, Montreal and Ottawa.

Home-based business: Most home insurance policies should cover lower-value possessions like books, tools or instruments. But if you are running a small business from home, consider a home-based business rider to protect your equipment.

Exceptions: Exceptions to home insurance coverage often include things like mold, maintenance, pests and high-value items like art and jewellery (which were mentioned earlier as items that can be added to a policy through a rider).
Get the best home insurance quotes by comparing the market.
Your home might be the biggest purchase you'll ever make. Protect it with a great home insurance policy. LowestRates.ca will bring you the cheapest house insurance quotes from all the top providers in your area.
Compare home insurance quotes from 50+ of Canada's leading insurance providers in just 3 minutes.
See how our customers save big on home insurance.
Type of home
Location
Previous claims
Lowest rate
Average rate
Saved

Quote from December 01, 2023

Type of home

Detached 2,758 sq ft

Location

Foothills, AB

Previous claims

1

Lowest Rate

Average rate

Saved

$1,078/mth

$12/yr (76.00%)

Quote from December 01, 2023

Type of home

Detached 1,557 sq ft

Location

Kitchener, ON

Previous claims

None

Lowest Rate

Average rate

Saved

Quote from December 01, 2023

Type of home

Detached 1,798 sq ft

Location

Maple, ON

Previous claims

None

Lowest Rate

Average rate

Saved

$159/mth

$1,908/yr (52.00%)
Home insurance quotes are compared from CAA, Dominion Insurance, Duuo Insurance, Economical Insurance, Gore Mutual, Max Insurance, Pembridge, SGI, Square One Insurance, and Wawanesa Insurance.
How to get a home insurance quote on LowestRates.ca.
Here's how to get a home insurance quote on LowestRates.ca in 4 easy steps.
Select type of property
Scroll to the top of any home insurance page on our site. Select which type of property insurance you'd like to purchase and enter your postal code. Click "Get Started."
Tell us about yourself
Next, you'll be asked to enter a bit of information about yourself and the other occupants of the home. Tell us when you'd like your new policy to start and the date you moved into the property. We'll automatically calculate your home's square footage, age, distance from a fire station, and more. Leave the details to us.
Tell us about your home
In order to be eligible for discounts, you'll need to answer several questions. Be prepared to answer whether you'd like to bundle your home and auto insurance policies with your new insurance company. For the best possible experience, make sure you know whether your property has a monitored fire alarm, deadbolt locks, fire extinguishers (and how many there are), a monitored burglar alarm, and/or a sprinkler system.
Get your quotes
Get ready to see your quotes. You'll be directed to your quote results page, which ranks quotes from lowest to highest. Your cheapest quote will be displayed first, along with the contact information of the broker or agent who can help you lock your new rate. You'll also be able to see what 50+ other insurance companies are willing to offer you. Just like that.
Get Started
Why you'll love using LowestRates.ca to find cheap home insurance quotes.
By entering a few details about your home, you can compare the quotes from the best home insurance providers in your area. That's all it takes to save hundreds of dollars per year on your home insurance policy — just like that.
Cheap
Spending extra money on home insurance doesn't make sense. Find the cheapest home insurance rates from a wide range of insurance companies.
Quick
Finding the lowest rates on home insurance doesn't take long. Actually, it only takes 3 minutes. All you need to do is provide a few details about yourself and your house.
Free
Put that credit card away. Our comparison service is absolutely 100% free, so finding the best home insurance quotes won't cost you a dime.
Easy
No rocket science here — just provide us with a few quick details about yourself and the house you're insuring, and then leave the hard part to us.
Unbiased
At LowestRates.ca, top home insurance providers compete for your business on a level playing field.
Comprehensive
One or two quotes won't do. Get multiple home insurance quotes from all the top insurers in your area.
Secure
We ask only for the details we need to find you the best home insurance quotes. Your personal information will never be given to a third-party.
Awesome
There are perks to shopping for home insurance with us. On top of getting the best rates, the process is quick — it only takes 3 minutes — and it's free.
Tips on how to lower the price of your home insurance.
There are many ways to lower the price of your home insurance, starting with comparison shopping on sites like LowestRates.ca. Doing so will get you a variety of cheap quotes from top providers in seconds, and for free.
Other ways to lower your home insurance premiums are:
Increase your deductible. The more you add to it, the lower the risk is for your provider and the higher the discount they can offer. It may cost you more if you make a claim, but you can save money in the long run.

Install a theft alarm system and smoke detector. The greater security you have surrounding your home, both from theft and damage, the less risk there is for losses. Insurance providers will reward that with discounts.

Upgrade your electrical, heating and plumbing systems. Any upgrades to your home's systems mean a reduction in risk for damage or fire.

Protect your home from severe weather and water damage. Adding safeguards such as sump pumps, reinforcing basement walls or re-doing your roof can save you money in the long run and protect your belongings.

Ask your broker or agent for discounts. You can do this around policy renewal time.

Pay your premium annually instead of monthly. Many providers offer discounts for upfront payment as it helps reduce their own administration costs.

Insure your home for the cost to rebuild it, don't over insure it. Some people think more insurance is always better than less, even if not needed. That's not true. Consider exactly what your needs are to keep costs down.

Bundle with your car insurance provider. Your loyalty to one provider is often rewarded with discounts for the extra business. Bundling can also reduce the hassle of payments and can simplify the claims process.

Compare home insurance quotes from various providers. LowestRates.ca is your one-stop shop for cheap home insurance quotes. Just input a few bits of information about your insurance needs and location, and we'll do the rest. You'll receive instant quote comparisons from top providers. It's free and there's no downside.
Factors that determine your Canadian home insurance quotes
Your home insurance policy will be customized to suit your needs and the property you're insuring.
Canadian home insurance quotes can be like fingerprints – they are different for everyone. However, there are some factors that insurance companies look at to help determine their home insurance quotes, including:
Square footage of your home: Larger homes generally cost more to insure due to their size, more furnishings and possessions, and ultimately, a higher risk for the provider.

Contents and quality of construction: More expensive contents will cost more to insure. Replacement value will be higher and insurance providers see that as extra risk. Also, construction is very important. Newer homes with better systems, roofs and materials pose a lower risk than older homes that have shoddier construction or need a lot of repairs.

The location of your home: A home located in a high-crime area or a flood zone, for example, is a greater risk for providers and will demand a higher home insurance premium. Safer locations with good security and/or low crime rates would be cheaper to insure.

Distance to a fire hydrant: The proximity to a fire hydrant can mean the difference between saving or losing your home, should a fire break out. Insurance providers look at this proximity when assessing risk and will take it into account when assigning your home insurance rate.

Your insurance claims history: Insurance providers look at history and assign risk to it. More claims filed in the past usually mean more claims in the future. Few or no claims could mean you are a low risk and may not make claims going forward.

The age of your roof: Your roof protects your entire home and its possessions. A new solid roof is a low risk factor and could help you save on insurance premiums. An old roof could be damaged easily in a storm, causing severe loss to you. As a result, your provider might deem it high-risk.

Your home's plumbing: A well-maintained home, including its plumbing, can prevent damage. Upgraded pipes and sump pumps, that can prevent flooding, will pose a lower risk than older pipes that can damage easily and cause flooding.

Your home's electrical system: Old wiring and old 'knob-and-tube' electrical systems can pose a severe risk of fire or a short circuit. Insurance providers will charge higher premiums on older systems, as the risk posed by them is greater than newer systems, which have fail-safe shut-off mechanisms and reduced fire potential.
Frequently asked questions about home insurance
How much does home insurance cost in Canada?
The average cost of home insurance in Canada can range from $800 to $1,200 per year.
At the end of the day, however, each home insurance customer is impacted by different factors, including where they are located, the age of their home and the value of their possessions. These factors can either raise or lower the cost of your home insurance, depending on where you stand.
How can I get the cheapest house insurance quote in Canada?
Shop around. You can do that by comparison shopping on LowestRates.ca. We provide up-to-date and accurate quotes from the top home insurance providers in Canada. We'll put you in touch with a licensed broker, who can further discuss your needs and get you the rate that works best for you.
Other ways to find cheap home insurance include bundling other insurance products with one provider, increasing your deductible, upgrading your home and security systems and paying your premium annually.
Why compare home insurance quotes online?
Comparing home insurance quotes online is a fast and easy way to ensure you're getting the cheapest rate on what is likely to be your most expensive asset.
LowestRates.ca compares quotes from the top providers in the country, so you can get the best policy at the cheapest price. And because quotes can vary from province to province, and neighborhood to neighborhood, finding quotes through LowestRates.ca minimizes the stress of searching for them yourself.
How do I compare home insurance quotes?
It's easier than you think! Visit LowestRates.ca, input some data about your location and your insurance needs, and within seconds, you'll have the cheapest home insurance quotes from Canada's top providers.
We can help fill in the gaps on questions you might not have the answers to such as your square footage, distance from a fire hydrant or how new your roof is. Our system does the rest.
Once you've selected the quote you want, the broker offering that quote will get in touch with you to lock in your rate and help you set up your home insurance policy.
Do home insurance providers require a credit check?
Credit checks are not mandatory to acquire home insurance. However, many providers may ask for it and will need your permission to do so. Having a good credit score shows you are reliable and likely a low risk. That can help reduce your home insurance premiums.
LowestRates.ca only does one credit check per application, meaning your credit score will not be affected. Homeowners who search for an insurance plan on their own will often have to submit credit checks for each provider they get a quote from. And the more often you request a credit check, the lower your score will be. If you're worried about your score, you can check it ahead of submitting a home insurance application using our credit score checker.
Should I select an actual cash value home insurance plan or a replacement cost plan?
The replacement cost value (RCV) is the amount paid to replace property or personal belongings without any deduction for depreciation. The actual cash value (ACV) is the replacement cost value minus depreciation.
Which one is better?
Like most insurance questions – it depends. ACV can be a more affordable option, but it may not offer sufficient coverage if your personal belongings are stolen or damaged. On the other hand, RCV increases the cost of your policy, but the payout amount you will likely receive from your insurer will be higher in the event of a covered loss.
Assess your items and their value and talk to your provider about which option makes the most sense for you.
How do I submit a home insurance claim?
Submitting a claim is, hopefully, a last resort. However, it is important to be organized and ready, should such action be necessary.
You can start by speaking to your insurance provider, broker or even beginning the claim process online.
It's best to make sure you have a list of the items you are making claims on, with their value (or original receipts/photos if you have them) and/or medical documentation if claims are related to personal injury.
What is a house insurance policy deductible?
A home insurance deductible is the amount of money you are responsible for before any claims are filed. Often, the higher the deductible, the lower your home insurance rates will be, while the lower the deductible, the higher your rates will be.
Before setting a deductible:
Assess your budget to see what's affordable and how much you are willing to pay upfront for stolen or damaged items.
Talk to your provider or broker about rates and which deductible rate best suits your needs and income.
Who are the best home insurance providers in Canada?
Insurance is very personal. Your needs and home will differ from those of every other home insurance customer in the country. Finding the 'best' home insurance provider will require research on your part to see whose policies, rates and customer support best suit your situation.
You can start by finding the cheapest rates at LowestRates.ca. From there, we'll put you in touch with a licensed broker, who can further advise you on providers that suit your insurance needs.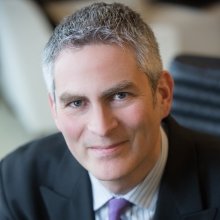 Joel Kranc
About the Author
Joel Kranc is an award-winning writer, author and journalist. Most of his experience lies within the institutional investment and financial services space. He also covers a variety of business topics for publications in North America and the UK.
*Shoppers who obtained a home insurance quote on LowestRates.ca from January to December 2022 saved an average of 20%. The average savings percentage represents the difference between the shoppers' average lowest quoted premium and the average of the second and third lowest quoted premiums generated by LowestRates.ca. Excludes tenant and condo insurance.