Compare home insurance quotes. Raise the roof!
Get 15+ quotes in just 3 minutes.
Get the best rates on home insurance.
Home is where the heart is – protect it with a great home insurance policy at LowestRates.ca. We'll bring you the cheapest rates on home insurance from all the top providers in your area.
Compare 15+ home insurance quotes in just 3 minutes.
Why compare home insurance on LowestRates.ca?
Find the best rates from the top home insurance providers in your area. Simply enter a few quick details about your home and click 'Compare' to see the best home insurance quotes available. Most of our users save hundreds of dollars per year on their home insurance policy — just like that.
Cheap
Spending extra money on home insurance doesn't make sense. Find the cheapest home insurance rates from a wide range of insurance companies.
Quick
Finding the lowest rates on home insurance doesn't take long. Actually, it only takes 3 minutes. All you need to do is provide a few details about yourself and your house.
Free
Put that credit card away. Our comparison service is absolutely 100% free, so finding the best home insurance quotes won't cost you a dime.
Easy
No rocket science here — just provide us with a few quick details about yourself and the house you're insuring, and then leave the hard part to us.
Unbiased
At LowestRates.ca, top home insurance providers compete for your business on a level playing field.
Comprehensive
One or two quotes won't do. Get 15+ home insurance quotes from all the top insurers in your area.
Secure
We ask only for the details we need to find you the best home insurance quotes. Your personal information will never be given to a third-party.
Awesome
There are perks to shopping for home insurance with us. On top of getting the best rates, the process is quick — it only takes 3 minutes — and it's free.
Your home insurance questions, answered.
Looking for more home insurance info? Check out our Help Centre.
Why do I need home insurance?
If you're like most Canadians, your house makes up a big portion of your net worth. That's why home insurance is a must. A homeowners policy protects your house, its contents, and your other assets in the event of a fire, theft, storm, liability claim, or other unexpected peril.
If an unforeseen event causes damage to your home or property, with a good home insurance policy your insurer, not you, will pick up the tab. And since many lenders often make home insurance a mortgage requirement, you may as well get the best plan at the lowest rate, right?
Why shop for house insurance online?
It pays to shop around for insurance. We compare quotes from Canada's leading home insurance providers in just minutes, so you can get the best policy at the best price. Many homeowners don't realize they can lower their premiums by comparing quotes online, but it really is that simple.
After all, house insurance quotes can vary significantly from insurer to insurer. That's why comparing rates is the only way to make sure you get the best deal. No matter what kind of house you own or which province you live in, we'll find you the cheapest home insurance rates.
How do I compare quotes?
Just fill out the form in our home insurance section, provide details about you and your place, and then we'll find you the cheapest house insurance rates available. Depending on where you live, you'll get 15+ quotes.
Once you select the quote you want, an insurance broker will call you to lock in your rate and help you set up your policy. Shopping for house insurance has never been quicker or easier.
Do home insurers require a credit check?
A credit check is optional, but it can definitely help you get the lowest rates on your home insurance. Insurers often use the results of your credit check to help set your rate. In other words, a good credit score could help reduce the price of your plan. In fact, you'll probably get the cheapest rates on house insurance if you do get a credit check.
One great advantage of our service is that we only do one credit check per application, so your credit score will remain unharmed. Homeowners who search for an insurance plan on their own often have to submit to credit checks with each provider they get a quote from, which can lower their credit score.
What possessions does house insurance not cover?
Standard homeowners policies don't cover high-value items like jewelry, rare art, etc. Ask to schedule these items separately on your policy if you want them included in your home insurance coverage.
Should I select an actual cash value plan or a replacement cost plan?
When it comes to homeowners insurance, most people opt for a replacement cost plan. This plan pays for the full replacement value of the items or repairs you claim. For example, if someone steals your old TV, your insurance provider will pay for a new one of similar make and quality.
An actual cash value (ACV) plan reimburses you for the value of the items you claim at the time they were damaged. ACV plans account for depreciation, so the amount of money you get from a successful claim generally won't cover the cost of replacing damaged items.
For example, if someone steals your 5-year-old TV, your insurer would only pay what they deemed it to be worth at the time of the theft. But that valuation will likely be much less than what you paid for the item and much less than what it would cost to replace it.
Just remember: if your house sustains major damage or is subject to a serious theft, at least you'll be able to replace all of your stuff with a replacement cost plan. That's why most Canadians prefer replacement cost plans even though they're usually a little more expensive.
How much home insurance coverage do I need?
The amount of coverage you take should reflect the value of your home plus the contents inside it, so keep stock of what everything is worth. Remember, it's better to have a little too much coverage rather than not enough.
Home insurers use variables like square footage, structure type, and your postal code to give you a quote. It's up to you to make sure your coverage matches the value of your home and your possessions.
How can I have a hassle-free claims experience?
Easy — be properly prepared before you make a claim. Take a yearly inventory of your home upgrades and of your contents.
When you need to make a claim, make sure all your documents are organized and ready before you contact your insurer. Here are the documents you'll need:
A list of the items lost, damaged, or stolen.
Receipts for said items and any photographs or other supporting documentation.
Any relevant medical records or police reports if available.
Types of home insurance policies
What type of home insurance policy should you select? That depends on how much coverage you want for your property.
Here are the four basic types of coverage you can choose from:
Comprehensive coverage
This policy offers the broadest range of home insurance coverage. It protects your home and its contents from all risks, except a few exclusions:
Optional risks: Risks that aren't covered in normal policies, but that you can buy additional coverage for. Sewer back up and earthquake coverage are examples of optional coverage.
Uninsurable peril: Risks you can't insure because they can be avoided with proper planning. For example, you can't get coverage for flood damage if you built your house on a flood plain.
Basic coverage/named perils
This type of home insurance is more scaled back than comprehensive coverage. Basic coverage only pays for the damages that are specifically outlined in your policy.
Broad coverage
This type of insurance falls halfway between comprehensive and basic coverage. A mid-priced compromise, it provides comprehensive coverage on main items, like your home's physical structure, but only basic coverage for the contents inside.
No frills coverage
This type of coverage isn't offered by all insurers and is usually limited to properties that don't meet normal standards. For example, if your home has physical issues, an insurance company may only offer you a very limited no-frills policy.
Home insurance news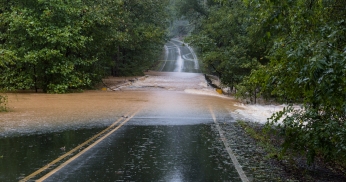 Home Insurance
According to the Insurance Bureau of Canada, this makes 2019 the seventh-most expensive year on record.
Read the Story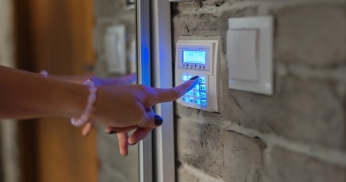 Home Insurance
So you've just moved into a new house and you're thinking safety. Maybe you want to add deadbolts to your doors to give you peace of mind. Or you're mulling a new security system. The good news is that adding safety to your home can also save you money.
Read the Story
Read More Like This