Compare the best current mortgage rates in Alberta for free.
On average, Canadians save thousands of dollars per year by comparing rates with us.
Compare rates from 75+ of Canada's top banks and brokers in 3 minutes.
Compare rates from Canada's top banks and brokers

27,843 Canadians
have compared rates and saved money over the last 24 hours
August 31
very quick and reliable rates
very quick and reliable rates
Tracie N
August 15
Don't hesitate to move your policy
My rates went up again with my current insurance even though I have barely drive...
IGADS
August 12
I can't believe how quickly I am…
I can't believe how quickly I am getting email responses. Very happy with this...
Carol
July 25
Awesome 👍😎
Awesome 👍😎
Joshua Leong
July 1
excellent service
excellent service
An Luu
June 22
Highly recommended
Excellent customer service. Was very patient and answer my customers toughly. Fo...
Karan Parmar
June 11
Very nice broker
Very nice broker. Good service. Found a great deal.
Meredith Berggren
June 5
Awesome work
wow what an awesome rep. He did up everything, extremely fast and was very under...
Delroy Paul
May 26
Quick service
Quick service, good price
dl
May 22
Imad Harrouk was great !
Imad Harrouk was great ! intelligent well spoken professional polite a perso...
james bannon
May 20
Excellent !!! Very competitive rates !!
Excellent customer services also they have very competitive rates !!
Eliza Gallant
May 18
I was treated fairly and walked through…
I was treated fairly and walked through my purchase.I enjoyed the agent was exce...
paul neville
May 14
Highly recommend
Great experience, simple to use and they gave me a lot of options at prices that...
Chandra Wilson
May 13
Amazing service
Amazing service, Sonia is patient and helpful. Can not complain. I am happy with...
Miroslav Adalbert Elias
May 11
Easy
Easy, clear and fast. Very effective.
Rene Izquierdo de la Cruz
May 6
Sonia was very helpful and nice…
Sonia was very helpful and nice throughout the whole process. She got me the bes...
Ali Al-Rubayee
January 27
Professional and friendly.
Professional and friendly.
Grzegorz Zielinski
August 16
We couldn't be happier with the…
We couldn't be happier with the results. It saved me both time and money. You w...
Matthew
August 15
I think there are some rooms for…
I think there are some rooms for improvement
Viswanathan Subban
How comparing
mortgage

quotes works. Hint: it's free!
Share
First, choose whether you're buying a new home, refinancing or renewing, and fill in a few details. It only takes 3 minutes, and it's 100% confidential.
Compare
Next, we'll show you quotes from 75+ Canadian banks and brokers. It's free, with no commitment.
Save
When you find the best quote, secure your Alberta mortgage rate by talking to a licensed broker or agent.
Compare mortgage rates in Alberta.
We know that hunting for the best mortgage rates in Alberta can be a challenge.
Don't worry — we're here to save you time during your search for cheap mortgage rates in Alberta, and to save you money on your mortgage payments. LowestRates.ca brings Albertans the best mortgage rates from the 75+ banks and brokers across Canada.
Our free, no-obligation service does the legwork by comparing the market and bringing you a selection of the lowest rates currently offered in your area. In just a few minutes, you can see who has the best mortgage rates in Alberta on any given day.
Keep reading to learn more about the state of Alberta's housing market and how you can benefit from comparing Alberta mortgage rates on LowestRates.ca.
Variable Rates
As low as
1.15%
Fixed Rates
As low as
1.74%
Cha-ching!

Our rates are always lower than the posted bank rates.
Current lowest posted bank rate
2.44%
Conventional vs. high-ratio mortgages: which is cheaper?
You can get quotes for a number of different mortgage products on LowestRates.ca, but the two main types are conventional and high-ratio mortgages. The key difference between the two is whether you're able to put down at least 20% of the home's purchase price.
Conventional mortgages refer to mortgages with a down payment of at least 20%. High-ratio mortgages refer to those with a down payment of less than 20%, which means homebuyers need to purchase mortgage insurance from the Canada Mortgage and Housing Corporation (CMHC). If you default on your mortgage loan, CMHC insurance protects the lender. The 20% down payment rule for mortgages is standard across Canada.
Keep in mind that high-ratio mortgage rates are often lower because these mortgages are insured by the CMHC — but you're also paying for additional mortgage insurance. On the other hand, contributing a down payment of more than 20% will reduce the overall amount of your mortgage.
Conventional 5-year fixed mortgage rates vs. high ratio 5-year fixed mortgage rates in Alberta
| Date | Average Conventional Rate | Average High Ratio Rate |
| --- | --- | --- |
| 09/20 | 2.01% | 1.80% |
| 10/20 | 1.90% | 1.72% |
| 11/20 | 1.82% | 1.61% |
| 12/20 | 1.73% | 1.56% |
| 01/21 | 1.71% | 1.50% |
| 02/21 | 1.69% | 1.47% |
| 03/21 | 1.89% | 1.76% |
| 04/21 | 1.93% | 1.83% |
| 05/21 | 1.97% | 1.82% |
| 06/21 | 1.95% | 1.82% |
| 07/21 | 1.90% | 1.71% |
| 08/21 | 1.92% | 1.72% |
Last Updated: September 1, 2021
Fixed rate vs. variable rate mortgages: which is cheaper?
Customers can complete a quote for either a variable mortgage rate or a fixed mortgage rate on LowestRates.ca. One isn't better than the other — it all depends on your tolerance for risk, as variable rates may change, and which option gives you more savings at the time you're looking to buy a home.
A fixed rate stays the same throughout the entire term of your mortgage, meaning you can expect to pay the same amount of interest on each payment. By contrast, a variable rate can fluctuate, depending on the state of the market. When the rate on a variable mortgage increases, more of your payment will go towards the interest. Conversely, when the rate decreases, more of your payment will be applied to the principal. Variables rates are linked to your lender's prime rate, which, in turn, fluctuates based on the Bank of Canada rate.
A fixed-rate mortgage is usually more expensive than a variable rate mortgage, but over the past year, fixed and variable rates have converged. In Alberta, a typical 5-year fixed mortgage rate is nearly identical to a 5-year variable rate mortgage rate. Current rates for both types of mortgages have plummeted: the average mortgage interest rate in Alberta as of January 2021 is 1.6%.
5-year fixed vs. 5-year variable mortgage rates in Alberta
| Month | Fixed | Variable |
| --- | --- | --- |
| 09/20 | 1.89% | 1.82% |
| 10/20 | 1.80% | 1.73% |
| 11/20 | 1.70% | 1.63% |
| 12/20 | 1.64% | 1.62% |
| 01/21 | 1.58% | 1.58% |
| 02/21 | 1.58% | 1.45% |
| 03/21 | 1.83% | 1.41% |
| 04/21 | 1.89% | 1.38% |
| 05/21 | 1.92% | 1.37% |
| 06/21 | 1.92% | 1.36% |
| 07/21 | 1.84% | 1.30% |
| 08/21 | 1.84% | 1.23% |
Last Updated: September 1, 2021
Factors that affect your Alberta mortgage rate
So, what's considered the "average" mortgage rate in Alberta? There isn't necessarily one answer. A number of factors go into determining what interest rate Alberta lenders may offer you on your mortgage. These include the size of your down payment and the amount of debt you owe. Though Alberta mortgage rates in 2021 are at the lowest they've been in a long time, it's crucial to understand what lenders look for when they evaluate mortgage applications.
Down payment: Your down payment is the primary factor lenders look at because it determines how much mortgage you can afford, and whether you need to purchase CMHC mortgage default insurance. When it comes to your down payment, more is better. There are minimum down payment rules that apply across Canada based on the price of the home:
For homes that cost up to $500,000: the minimum down payment is 5%
For homes that cost between $500,000 and $1 million the minimum down payment is 5% of the first $500,000, plus 10% of the remaining amount
For homes that cost $1 million or more: the minimum down payment is 20%
Debt service ratios: While your down payment is significant, it's not the only factor that matters when determining your mortgage rate. Lenders will also look at your monthly debt repayment obligations to determine whether you'll be able to afford your mortgage payments. To do so, lenders use two debt service ratios:
Gross debt service ratio (GDS): Your GDS ratio represents the ratio of your income to your housing costs. This metric gives lenders an idea of whether your housing costs will be more than you can handle. Housing costs include your mortgage, property taxes, heating and 50% of your condo fees (if applicable). The lender will divide the sum of these payments by your current annual gross income (gross means before taxes). If the result is less than 35%, this indicates to your lender that you're able to handle your housing costs.
Total debt service ratio (TDS): Your TDS ratio is calculated using your housing costs and all other monthly payment obligations such as credit card debt, lines of credit, personal loans, student loans, car loans and child or spousal support. The total is then divided by your gross annual income. If the result is less than 42%, your lender will assume you can make your monthly payments.
Credit score: A credit score is a number between 300 and 900 that measures your creditworthiness. A high credit score signifies to lenders that you pay your bills on time and manage your credit responsibly, which increases their confidence to lend you money. A low credit score means lenders are taking on more risk if they loan you money. Each financial institution has its own criteria to determine borrowers' eligibility for a mortgage, but most require a credit score between 600 and 680. The lower your credit score, the less likely you'll be able to obtain a low mortgage rate in Alberta. If your score is too low, you won't qualify for a mortgage from a bank or other traditional lender. To get a mortgage in Alberta with bad credit, you may have to look at mortgage rates from private lenders in Alberta. No matter where you live in Canada, bad credit will be accompanied by a higher interest rate.
Employment and income: To ensure you're capable of servicing your mortgage payments, lenders will want to know how you earn income, whether it's through a salaried job, self employment, rental properties or investments. They'll ask for proof of all your income streams when assessing your application, so be prepared to provide it. If you're self-employed, you'll need to submit various documents, such as financial statements, business license, business and personal credit scores, tax returns from the past three years, contracts showing expected future revenue, and proof that you're the primary owner of the business.
Typical mortgage amounts in Alberta
The size of your mortgage will depend on the home's price, your down payment amount and your mortgage interest rate.
The average price of a home in Alberta is $421,903 as of January 2021, according to the Canada Real Estate Association (CREA). If you put a down payment of 20% ($84,380), your mortgage would be $337,523. This amount doesn't include the interest you'll pay throughout the mortgage, which depends on the mortgage interest rate and amortization period.
If your down payment is less than 20%, your lender will issue you a non-conventional mortgage, which means it needs to be insured through the CMHC. The insurance will add to the cost of the mortgage. The size of your down payment determines CMHC mortgage insurance rates; the larger it is, the lower the insurance fee you'll have to pay. If you choose to get a zero-down mortgage in Alberta by financing your down payment with a loan, expect to pay the highest fees, as insurers will consider you a high-risk borrower.
If you're unsure about how much house you can afford in Alberta, a mortgage affordability calculator can provide you with a rough estimate of what you can expect your monthly payments to be. You can enlist the help of an Alberta-based real estate agent and mortgage broker to help you find your ideal property with affordable financing.
Alberta housing market and home prices
While the housing market heats up in other parts of Canada, current home prices in Alberta remain relatively affordable. The average price for existing homes and properties across Alberta is $421,903 as of January 2021, according to CREA.
Individual home prices will vary based on where you choose to live and the type of home you purchase. For example, the benchmark price for a single-detached family home as of January 2021 is $376,800 in Edmonton, but slightly higher in Calgary at $473,500.
In Edmonton, the benchmark price for townhouses is $210,900 as of January 2021, while prices for condominiums are at $176,700.
In Calgary, the benchmark price for a townhouse is $282,400, while the benchmark price for a condo is $247,200.
Average residential prices in other Alberta cities saw moderate year-over-year price fluctuations between January 2020 and January 2021:
Grande Prairie: $305,176 (down 2.2%)
Fort McMurray: $327,387 (down 22.5%)
Lethbridge: $305,899 (up 7.7%)
Medicine Hat: $276,273 (up 1.3%)
Alberta closing costs and land transfer tax
Closing costs are one-time expenses you must pay after you purchase your home. The amount you can expect to spend will depend on various factors, such as the type of home, the location, whether the home is an existing property or new construction, and the size of your mortgage.
A general rule of thumb is to set aside funds equal to 2-4% of your home's sale price to cover these extra expenses. Closing costs may include:
Title insurance
Mortgage default insurance (if your down payment is less than 20%)
Property valuation fees
Home inspection fees
Legal fees
Home insurance
Good and services tax (GST) or harmonized sales tax (HST) if you're buying a brand new home or condo
Moving costs
Prepaid utility bills and property taxes
Estoppel certificate if you're buying a condo
Land survey fee
Surveyor's Real Property Report
Unlike other provinces, Alberta doesn't charge a land transfer tax. Instead, homebuyers must pay a land transfer fee and mortgage registration fee. The two fees are calculated in the following way:
Land transfer registration fee: $50 base, plus $2 for every $5,000 of property value
Mortgage registration fee: $50 base, plus $1.50 for every $5,000 of mortgage amount
Example: on a home worth $400,000 where you put down a 20% down payment, you'd pay $356 in land transfer registration fees and mortgage registration fees.
Your questions about Alberta mortgages, answered.
What's the difference between a mortgage term and an amortization period?
Some people use the word "term" interchangeably with "amortization period" when discussing mortgages, but the two refer to entirely separate things.
Mortgage term: The time in which the interest rate agreed to by you and your lender remains in effect. Once the term ends, you can renew your mortgage contract at a new rate. Mortgage terms vary in length. For example, you can look for 6 month mortgage rates in Alberta, or in yearly increments up to 10 years. The most popular term in Canada is 5 years. In general, the longer the term of your mortgage, the higher the rate you can expect to pay.
Amortization period: The length of time it will take for you to pay off your mortgage in full, both the principal and interest. The maximum amortization period allowed in Canada is 35 years. However, it's only available for homebuyers who contribute a down payment of at least 20% (and are thus not obligated to purchase CMHC mortgage insurance). Homebuyers who put down less than 20% can only acquire a mortgage with a maximum amortization period of 25 years. A 5-year fixed term with a 25-year amortization period is the most popular combination in Canada.
What's the difference between an open mortgage vs. a closed mortgage?
Understanding the difference between an open mortgage and a closed mortgage is crucial, especially if you're keen on having flexibility in your payment schedule.
Open mortgage: An open mortgage provides Alberta homebuyers with the option to pay off the entire mortgage balance at any time without incurring a penalty. Open mortgages are ideal for homeowners who wish to pay off debts quickly and have the financial resources to do so, as well as those who expect to live in their home for only a brief period before selling it. Open mortgage rates charged by Alberta banks are generally higher than the rates on closed mortgages, which is something to keep in mind if your goal is to keep your payments low.
Closed mortgage: A closed mortgage commits you to making regular fixed payments for the duration of the mortgage term. If you wish to pay off your mortgage before the term ends or refinance to take advantage of lower rates, you'll be charged a penalty. The penalty can be substantial, particularly if you've opted for a fixed-rate mortgage. The rates on closed mortgages in Alberta are typically lower than those on open mortgages. To compensate for the rigidity of a closed mortgage, most lenders permit homeowners to make extra payments up to a predetermined maximum without penalty.
How much does it cost to live in Alberta?
The cost of living in Alberta varies and will depend on the lifestyle you wish to lead. There are some key factors you need to take into consideration if you're thinking about relocating to Alberta.
Alberta's economy is heavily dependent on the energy and forestry industries. Known as "Canada's energy province," it provides ample employment opportunities and boasts a high standard of living. The average income is also the highest in the country. However, due to the cyclical nature of the energy industry, the economy is also overly sensitive to recessions and, as a result, can experience periods of high unemployment (the unemployment rate as of January 2021 is 10.7%).
There's no provincial sales tax in Alberta, and it has one of the lowest income tax rates in Canada, which means more disposable income in your pocket.
Alberta offers some of the country's most affordable housing. Renting an apartment is also cheap compared with other provinces, making the province a great place to live if you're firm on keeping your housing costs low. As with most of Canada, fixed and variable mortgage rates are falling in Alberta, making the province an ideal place to live without putting a strain on your wallet.
When it comes to car insurance, Alberta's premiums are among the highest in Canada. The cost of home insurance is also significant, with Albertans paying the country's second-highest rates.
How much does getting a lower interest rate matter in Alberta?
Getting the lowest mortgage rate is just one factor. The flexibility of your mortgage contract is something to be aware of during negotiations. Features such as prepayment privileges, penalties and portability can make a big difference. After all, this is a decades-long commitment.
Prepayment privileges: What if you want to pay off your mortgage early? Not all banks and lenders offer the same prepayment terms, so it's important to address this early in your negotiations if it's important to you.
Penalties: If you ever need to break your mortgage, you may wind up paying thousands of dollars in penalties. To avoid getting caught off guard, it's important to discuss penalties early in the negotiation process.
Portability: It's possible you won't live in your current house for the full duration of your amortization period. This is where mortgage portability comes in. A portable mortgage is one that can be transferred to a new home and combined with an additional mortgage loan.
Your questions about LowestRates.ca, answered.
How are mortgage rates determined on LowestRates.ca?
LowestRates.ca works with 75+ banks and brokers to bring you competitive mortgage rates from lenders in Canada, and we're always adding new ones. We work with our partners to obtain their best deals and offers, and then we let them compete for your business. All you have to do is answer a few questions, and in minutes you'll be provided with today's mortgage interest rates for Alberta. There's no obligation, but you can choose to speak with our broker partner to secure your best rate and see if you're eligible for more savings.
Is it safe to get a mortgage online?
Yes, it's safe — you no longer need to visit a bank branch or mortgage broker's office in person to apply for a mortgage in Alberta, or across Canada. It's becoming increasingly common for Canadians to apply for mortgages online. LowestRates.ca only works with reputable, trustworthy financial institutions. Your credit score won't be affected and your information is secure. We don't share your information with anyone unless you want to connect with a mortgage broker. We take care of the heavy lifting by comparing the market for you and can connect you with the best mortgage lenders in the country.
How do I know I'm getting the lowest rate?
We have a strong selection of lenders on LowestRates.ca including the big banks and many independent providers and we're adding more lenders all the time. This ensures we're always delivering you a competitive rate. Even if you're not ready to commit to anything, you can use our site as a starting point for research (it's totally free, and you're under no obligation).
The better informed you are, the more likely you'll negotiate a better deal for yourself. And, really, that's what we care about the most.
LowestRates.ca Staff
About the Author
The LowestRates.ca writing team focuses on telling original stories.
Mortgage news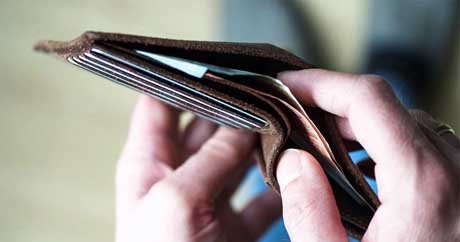 Homebuying
When it comes to shopping for mortgages, most homebuyers in Canada tend to take a conservative approach.
Read the Story
Homebuying
It's difficult to track down hard data on the number of Canadians living in tiny homes, RVs, energy-efficient green homes, and off-the-grid log cabins, but there appears to be growing interest in these types of unconventional homes.
Read the Story
Read More Like This