10 Monthly Household Expenses You Can Cut for Big Savings
By: Lucy Zemljic on

January 28, 2015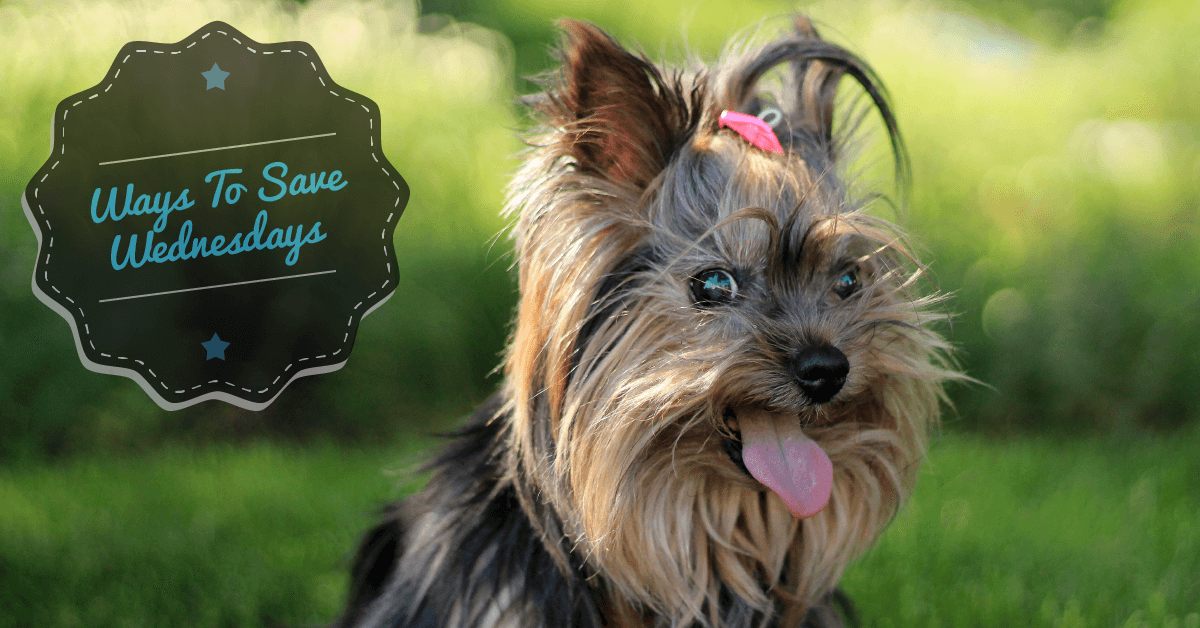 You've heard all about it, but you had your doubts. How is it possible? How can you live like that?
Haters beware: it's true. You can live without cable TV. Or a home phone, a gym subscription, and a slew of other pricey household expenses.
Don't get me wrong – there's nothing inherently bad about these things, but if you need to buckle down and reduce your household spending, cutting down on those little luxuries can lead to some big savings. 
So for this week's Ways to Save Wednesday, we're leaving no stone unturned to find out where you can save money every month – check out these ten unnecessary household expenses you can cut today.
There's an entire movement based around this one, and it has some pretty fervent followers. They're called cord cutters, and they've vowed to stop paying increasingly ridiculous prices for cable (and satellite) TV. 
In fact, last year the
Huffington Post Canada
reported that, for the first time ever, the number of Canadian households paying for TV has actually shrunk. The cord cutting movement may have finally caught on this side of the border, and for good reason – a typical digital or satellite TV package can cost $60, $80, or $100+ a month.
To cut your own cable cords and rack up some huge savings, all you need is an Internet connection, and a way to connect it to your TV (via an adapter, Internet-connected gaming console, or streaming Internet player like Roku) and you're good to go. If there was ever a time to go cordless, it's now  there's more ways to watch TV now than ever before with the likes of  Amazon Prime, HBO Go, Netflix, Hulu+, and more.
Here in Canada, we treat our fur-babies like family, and we've got the bills to prove it. Last year, Canadian pet owners spent a whopping $6.6 billion to keep their furry friends happy. Premium pet foods, luxury grooming services, and top-notch toys are making holes in Canadian wallets faster than Scruffy chewing through your favourite pair of shoes.
Again, while there's nothing wrong with spending so much on our pets, when times get tough everyone needs to make sacrifices – including Scruffy. Instead of taking him to the doggy spa every month, why not invest in a good dog brush and treat him to a bubble bath yourself?
And as for all that premium pet food, our furry friends aren't that picky. To Scruffy, a decent kibble made with real meat tastes just as good as super-pricey premium fare.
Can't remember the last time you used your home phone instead of your mobile?
If you make most of your phone calls from your smartphone instead of your landline, why not get rid of that home phone altogether?  Many home phone plans cost $40-$50 a month – that's hundreds of dollars a year for a landline you don't even use. Stick to your smartphone and you'll see some serious savings.
If you haven't jumped on the smartphone bandwagon just yet, try using Skype instead. You probably already use it to chat with other Skype users, but you can call home or mobile phones worldwide using Skype Credits, too.
There are hundreds of products out there that aim to de-grime, de-grease, and disinfect. But if you're buying a different cleaning product for every room, appliance, and surface in your home, you're cleaning out your wallet, too.
The truth is, grandma had the right idea when she suggested good ol' fashion baking soda and vinegar. With this handy combination, you can clean countertops, kitchen sinks, tubs and toilets, unclog your drains in a pinch, and get rid of carpet stains, for a fraction of the price. Not only is it easy on the wallet, it's better for the environment too.
You saw this one coming, didn't you?
But in all seriousness, if you're paying hundreds of dollars every month to insure your ride, you owe it to yourself to at least
compare car insurance quotes online
. It only takes a few minutes, and can shave a decent chunk off of your yearly bill. 
Just take a look at how much one of our other bloggers, Nelson,
managed to save
– "with just one ten minute phone call and five minutes of clicking before that, I dropped my car insurance bill from $145 per month to just $105. That's a savings of 28% annually, and all for doing just 15 minutes worth of work."
Even better, our auto insurance comparison tool takes just three minutes! 
It's no secret that the beauty industry is big business, and just like any other big business, they need you to keep buying their products.
You really don't need that $50 rejuvenating face cream – a $4 bottle of moisturizer will do the trick. In fact, anything with the word "cellulite" on it is a sham. There's no cream in the word that can get rid of cellulite, and if you don't believe me, talk to
Oprah
.
To keep your skin healthy, all you need to do is keep it moisturized, and protected from the sun. A solid moisturizer with SPF will work just fine!
Unless you just can't work out by yourself, there's really no reason you can't do the same exercises right in the comfort of your own home – and for much less money.
A typical gym membership can cost around $500 – $1000+ a year, and if you're looking for somewhere to cut costs, it may be worth setting up a home gym instead of spending big big bucks at Goodlife.
To bring the gym home, all you need is a room of your own, and some time to yourself. You don't even need pricey props, either – squats, push-ups, lunges, crunches and even yoga are great ways to get a full body workout, sans any equipment whatsoever. 
The reality is, most people just don't have $10,000 extra dollars lying around to spend on a pristine, landscaped lawn.
With a little bit of hard work, and much less money, you can turn a dreary lawn into a work of art yourself.
Fill your lawn with some nice, low-maintenance plants to add vibrancy and colour, and use rocks and logs found at the beach or anywhere, really, to add your own decorative touch. Check for sales at the Walmart garden center and snag some colourful flowers and trees to add to your DIY lawn. Your beautiful  budget lawn may even make the Joneses jealous!
We've talked about this before, but it hasn't gotten any less relevant. If you're already paying big bucks on bills, there's no reason you should be dishing out even more money because you simply forgot to pay them.
There are tons of ways to stay on top of your bill payments these days, from Google or Outlook Calendar reminders to full-fledged
money management apps
. The Mint app for Apple and Android, for example, will not only remind you when your bill's due, but lets you pay them all on the go, from the palm of your hand.
Really, there's no excuse!
10. Magazine Subscriptions
I love my magazines as much as the next avid reader, but all those subscriptions can end up costing a bundle.
Take inventory of all the magazines you're subscribed to, and figure out which ones you're no longer even reading. Unsubscribe to the ones you haven't been keeping up with, and watch your savings grow.
If you can't bear to part with your subscriptions, but don't mind reading from a screen, give Next Issue a shot. Unlimited access to 100+ worldwide magazines for $9.99 a month? Now that's a deal.