12 essential snowbird insurance questions answered
By: Thomas Sigsworth on

November 17, 2014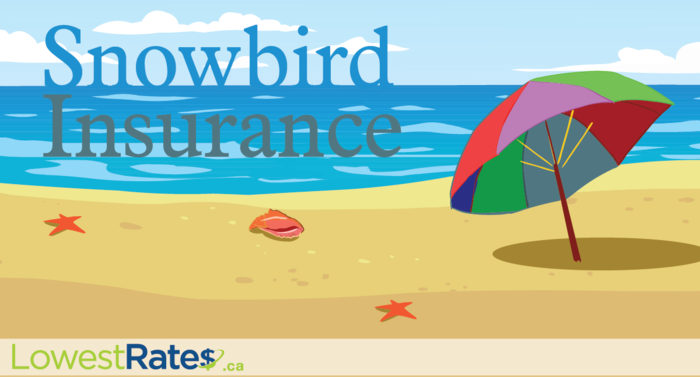 It's that time of year again – the time when Canadians dream of sandy beaches and sunshine. And many of us do more than just dream – over three and a half million Canucks visited Florida alone last year!
The true snowbirds among us have to think about a lot more than just how long they want to fly the Canadian coop though, because spending winter down south brings its fair share of insurance hassles. Below we answer the 12 essential snowbird insurance questions that seem to come up every year when the weather turns chilly. 
(1) I'm covered by my province's healthcare program – why do I need to buy snowbird travel insurance?
For potential medical expenses mainly. Your provincial health plan simply doesn't provide enough coverage to pay for private medical care in the United States. Snowbird insurance, on the other hand, will pay for your medical expenses if you get sick or injured while you're away from home.
(2) Won't my credit card's travel insurance benefits give me enough coverage down south?
Probably not. Most credit cards don't provide nearly enough travel coverage to pay for a major medical emergency. A typical credit card's travel insurance coverage usually ranges from $25,000 to $100,000 – not enough given the sky-high healthcare costs in the U.S., where major medical procedures can easily reach six figures.
In addition, some credit cards only provide coverage for travel that you've purchased with the card. It's possible you could find yourself without any coverage at all on your trip if you didn't pay for it with your credit card!
(3) How much snowbird coverage is enough?
Most snowbird policies range from $1 million to $5 million dollars. Premiums usually don't vary much between the highest and lowest levels of coverage, so it's best to go with at least a $3 million policy, just to be safe.
(4) What's a stability period?
Many snowbird policies have 'stability period' clauses for customers with pre-existing medical conditions. A 'stability period' is a pre-determined amount of time stated in the policy where a medical condition reported by the policyholder has not changed. If you have a heart condition, for example, that condition must not have changed for the duration of the required stability period. Stability periods can range from 7-365 days, depending on the condition and age of the policyholder.
(5) Would a change in my medication, a new prescription or a referral from a specialist be considered a breach of the stability period?
Most likely. Snowbird policies tend to be exceptionally stringent on how they define a stability period. Check with your insurance provider so you know exactly what does and doesn't breach the stability period – the last thing you want is to have your claim rejected because your insurer says you had a pre-existing condition!
(6) Is it easy to make a claim with snowbird travel insurance?
Yes. Most insurers will give you a coverage card that you should keep with you while you're on your trip. The card will have the key contact information of your insurer – something you'll need if you require medical attention.
Remember that whenever you're in need of medical care, you or someone you're travelling with should call your insurer as soon as possible. The insurer will coordinate your treatment and arrange billing with the healthcare provider.
(7) How do the deductibles work with snowbird travel insurance?
Not much different from a car really. When you incur a medical expense, you pay out of pocket up to the limit of the deductible, and your snowbird insurance policy pays the rest, up to the limit of the policy. Deductibles usually range from $100 to $5000, depending on your snowbird plan.
(8) What if I forget my wallet card?
Most snowbird insurance providers email you a copy of your plan. It's a good idea however to print the policy as soon as possible so you have a hard copy in addition to the email.
(9) Do snowbird insurance prices vary much between insurers?
They can – which is why it's important to shop around for the right policy. Each insurer sets prices differently so similar plans can have wildly different rates, even though they provide the same basic coverage.
(10) What if I get a sports injury – will I be covered by snowbird travel insurance?
It depends on the sport and it depends on the plan. Some plans cover basic sports, but extreme activities like rock-climbing, horse racing or scuba diving are usually excluded from a typical snowbird plan. If you intend to partake in risky sporting activities, you should call your insurer and ask about special coverage.
(11) Does a snowbird travel policy cover rental car insurance?
Usually, but only for a limited time – most snowbird plans provide rental car insurance for a maximum of 30 days. If you want coverage that lasts longer, you'll have to add it to your plan or purchase it from the rental car company directly.
(12) Does my snowbird plan cover multiple trips if I decide to go back to Canada a few times during the winter?
Yes, most 'classic' snowbird plans allow for multiple trips. You can get single trip insurance but this is usually classed as a general travel insurance plan rather than snowbird insurance. Snowbird plans usually allow several trips back and forth across the border per year, up to a maximum number of total days spent down south. If you want head home for a bit and then go back to warmer climes, don't sweat it – you'll be able to find a snowbird plan that has you covered!
Just remember to always read the conditions of the policy carefully BEFORE you buy, and don't be afraid to ask your insurance provider or broker for advice on the right product for your unique needs.