5 used cars under $10k you should buy in fall
By: Dominic Licorish on

October 28, 2016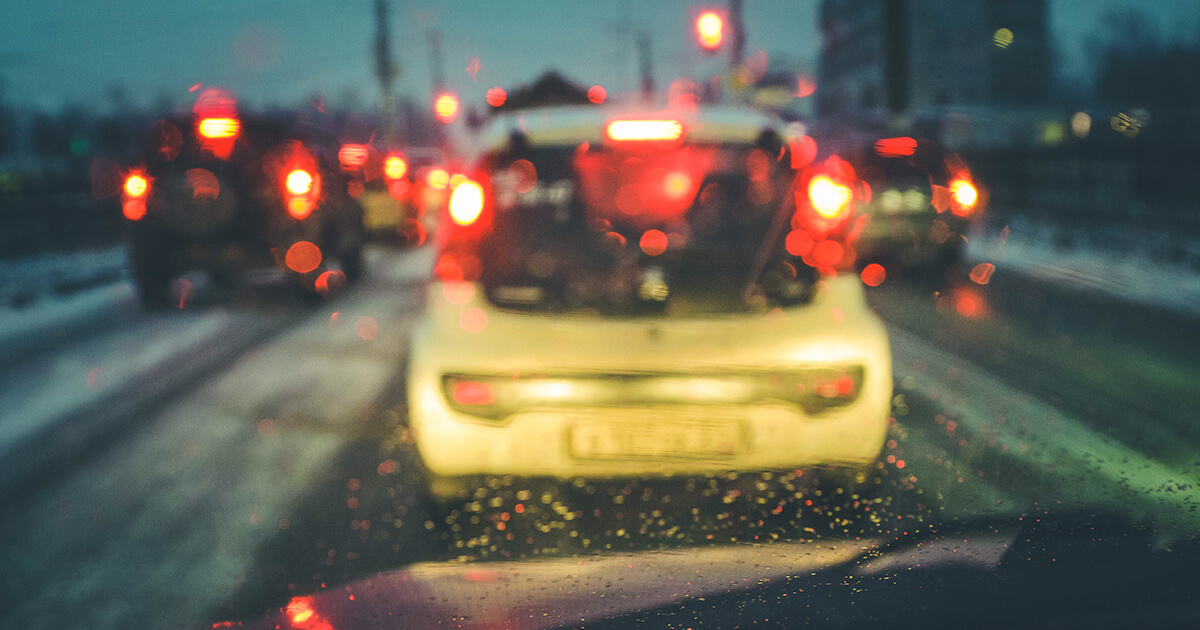 With winter just around the corner, many Canadians are already preparing for some pocketbook whiplash as holiday sale season draws near. But vacations and gifts aren't the only purchases you should be thinking buying.
Late fall and early winter are great times to buy cars. Not only do you have less sales activity due to the colder climate, but dealers are usually itching to get rid of old models in order to make room for the newer ones. That can lead to some pretty sweet deals for the savvy shopper. Plus, thanks to price depreciation, older models offer one of the best ways to save money on a car purchase. Many vehicles lose about 50% or more of their original value after just 4 years.
So I'm going to share what used cars I'd buy if I was looking to take advantage of the season. And as a little bonus, I'll even include how much a 20-something-year-old guy in Toronto (such as myself) would pay to insure these vehicles with quotes from our own broker partners.
Note: since I've never been insured as a primary or occasional driver all of my rates would be embarrassingly high. So I made the assumption that most people would have been insured for at least a couple of years and would therefore get a much more competitive rate.
For those who just need to get to point B: Honda Civic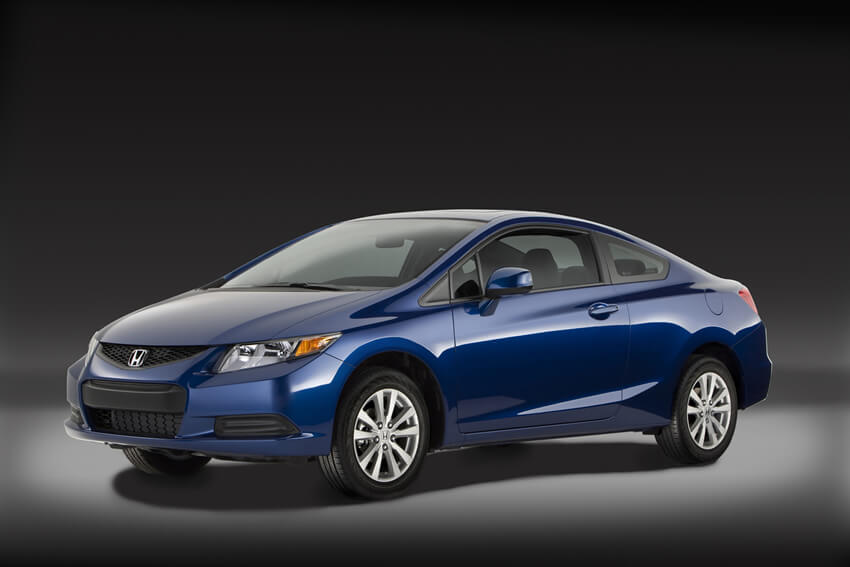 There's a reason the Civic is one of the most popular cars in Canada, not counting pickup trucks. These things are solidly built, fun to drive, and have class-leading fuel economy. Honda has nurtured a reputation for building durable cars as well, so if you want to save money on maintenance and repairs, they're a pretty safe bet. Better still, they have an affordable upfront price tag. You can find used 2012 models for about $9K and even the occasional 2013 model as you creep up to $10k. And you won't have to sacrifice standard comforts like power windows, cruise control, and keyless entry.
My lowest rate: $138.33 / month (2011 EX model)
If you're tired of Civics and Corollas: Chevrolet Cruze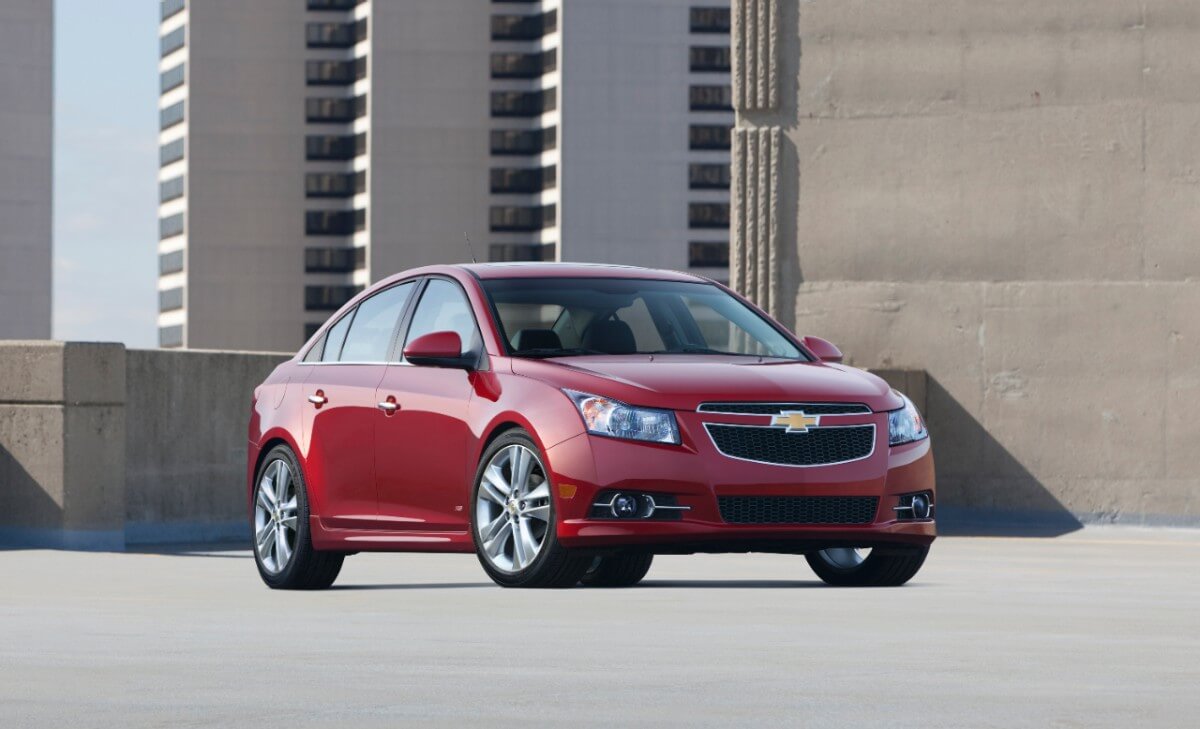 If for some reason you've had it with the tried and true Civic and are looking for something a little different, the Chevy Cruze may be a good fit for you. You can find late model Cruzes for a little less than a Civic in the same model year, and Cruzes tend to come with a desirable set of features for the price, including standard bluetooth audio capability. However, unlike Honda, Chevrolet doesn't have the best reputation for building long-lasting vehicles, which may cause some to worry that they'll end up spending a bunch of money in the garage after saving on the upfront cost. But while Internet reports and consumer reviews are important factors when picking cars, it's worth remembering that everyone's experience is different and that people are more likely to complain about a product rather than praise it; especially a relatively recent model like the Cruze. That being said, I'd recommend going for a 2012 or later model, as most of its issues with reliability were related to the debut 2011 model and customer satisfaction has since improved.
My lowest rate: $131.75 / month (2012 LT Model)
For people who do "real" work (or just hate roads): The Ford F-150
Canada loves trucks, which is also why thieves love stealing them. But don't let that deter you from picking one up. If you get giddy at the words "towing capacity", "torque", and "4 x 4", chances are you want a Ford. The F-150 has consistently outsold every other vehicle in the country and remains a top choice for hard-working Canadians everywhere. But that's not all it's good for. If you love the outdoors and need something to support your need for adventure, look no further. The F-150 has no problem handling campers, ATVs, jet skis, canoes, and more. And that 4 x 4 drive all but begs you to take this thing off-road and see what it's made of.
There are trucks that are bigger, louder, more powerful, or what have you, but the F-150 just gets the job done, and that reputation is something you can't put a price on. These trucks are built to last, so you may not see as many late-model trucks for sale because people are still using them. Don't you worry though. Even a ten-year-old Ford will likely last longer than you'll want it to. Just think about upgrading its security every so often to counteract it's high theft rate.
My lowest rate: $99.92 / month (2007 Lariat SuperCrew model)
For city dwellers fed up with public transit: Honda Fit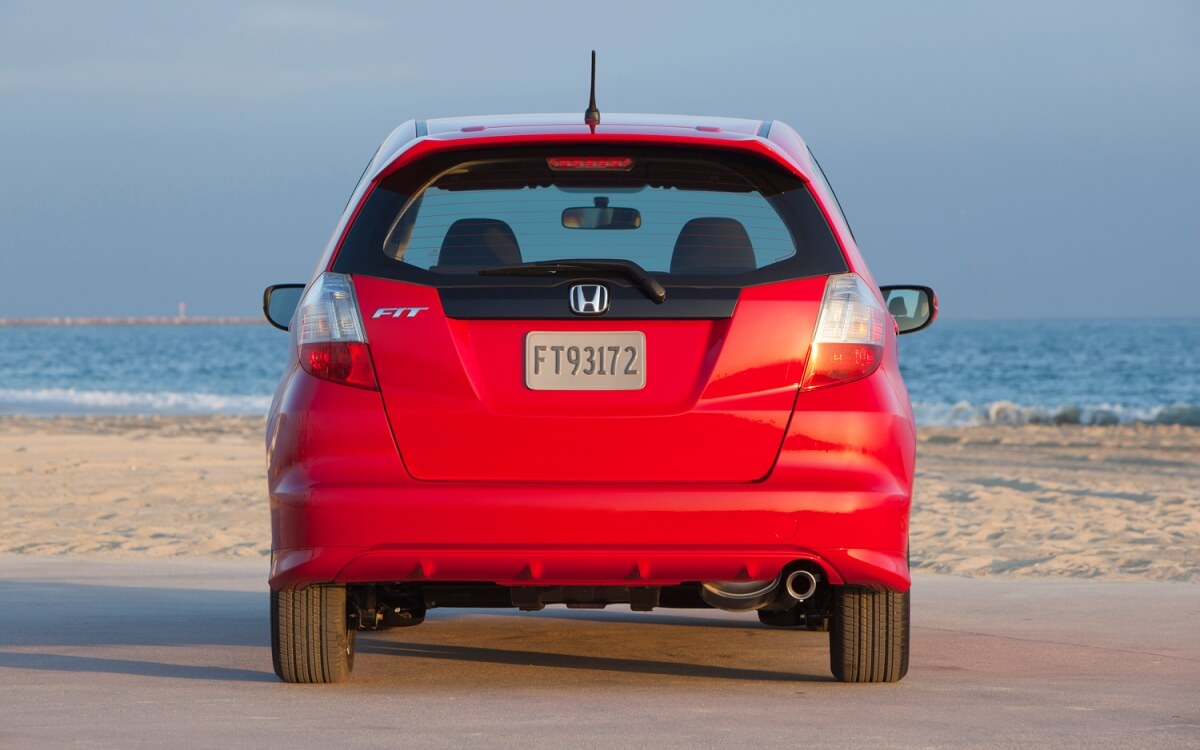 While a rugged all-wheel drive truck meets the needs of rural drivers, urban folks would benefit from something small and good on gas, but with enough cargo room to cram a few friends in for a road trip or haul a new dresser across town. For this, Honda comes through again with the Fit hatchback. The Fit may be small, but it makes up for it with zippy fun-to-drive handling and impressive cargo space for its class. Plus, it has the build quality the world has come to expect from Honda. $10,000 will likely get you behind the wheel of a 2010 or later model.
My lowest rate: $127.83 / month (2012 EX model)
When you love The Fast and the Furious, but also need to be an adult: Mazda CX-7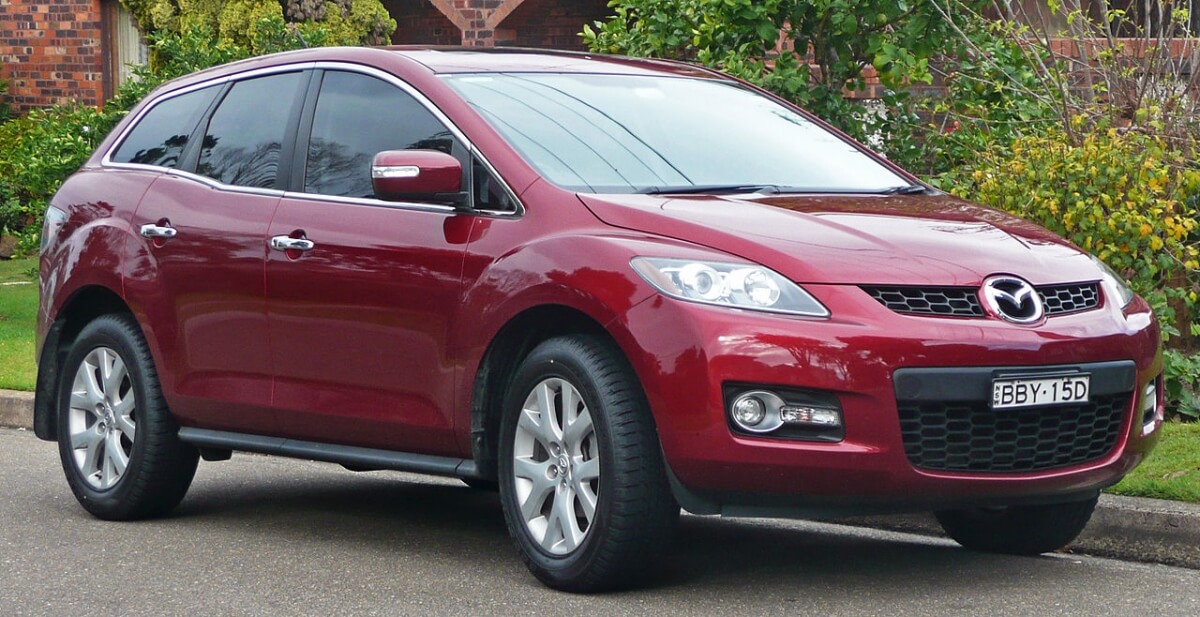 Since Honda first introduced the CR-V, the crossover market has really taken off, especially for young families. They offer the best of both worlds: a smooth ride and the extra space afforded by SUVs. The 2011 CX-7 in particular can make for a great commuter car because with you can get get all-wheel drive (on select models) without looking like you just returned from a day at a construction site. Paired with the GT model's punchy 244 hp turbo engine, you won't need to worry about getting stuck in the snow this winter. While the CX-7 definitely has a sporty edge, crossovers are designed with family flexibility in mind, so storage space is ample and it has a good suite of safety features.
My lowest rate: $110.33 / month (2011 GT 4WD model)
A grain of salt
My picks are my own and won't necessarily fit your needs, but hopefully they gave you something to think about if you're looking to get a new (for you) set of wheels before the snow falls. And once you choose your new ride, don't forget to shop around for car insurance. Because if you've read this far, you're a savvy shopper, and that's what savvy shoppers do.