REPORT: High loss ratios keeping car insurance expensive across Canada
By: LowestRates.ca Staff on

July 30, 2019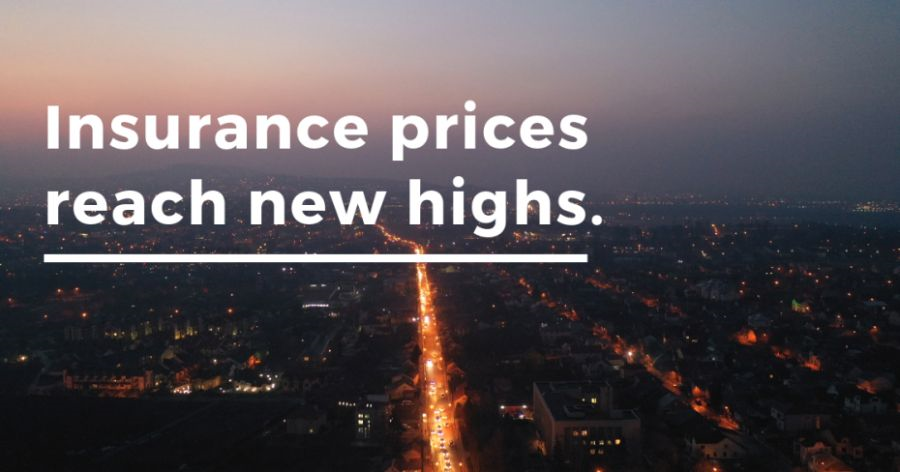 Canadian auto insurance prices hit a record level in the second quarter, according to our latest Auto Insurance Price Index. Prices rose in every region of the country we cover: from Atlantic Canada to Ontario to Alberta.
While there are a variety of factors that affect insurance prices, one consistent issue we hear when talking to the brokers we partner with, is that insurance companies are fighting high loss ratios — meaning, in many cases they're paying out more in claims than they're taking in from premiums. In a healthy business environment, insurance companies would be making more money from customers than they would be paying out in claims.
As a result, some insurance companies have been reluctant to take on new business, leaving drivers in Canada with less choice — and higher prices.
So what's behind high loss ratios? A few things. The Financial Services Commission of Ontario, which regulates insurance in Ontario, has flagged a couple of issues that have raised the cost of claims — one includes distracted driving accidents, such as when a driver checks his phone while driving. Another is the cost of fixing modern cars, which are filled with a variety of sensors, touch screens and advanced technologies..
Our partners have also pointed to government-imposed caps on insurance pricing as a big reason behind high loss ratios. For instance, in Alberta, an insurance company has the amount it can raise its premiums capped at 5% every year — meaning if claims exceed profits in a given year, insurers can't raise insurance rates to compensate for that.
We'll go into these issues in more detail below. But first, a brief explainer about our index: 100 is our benchmark reading. We set the index to 100 in Q1 2018 and use average prices from that quarter to gauge whether prices are moving up or down in relation to it. A one point move above 100 represents a roughly 1% increase in prices. We collect this data through our auto insurance quoter, which millions of Canadians use every year to compare car insurance prices and which was created in partnership with Applied Systems Canada.
New auto insurance rules still not lowering prices in Ontario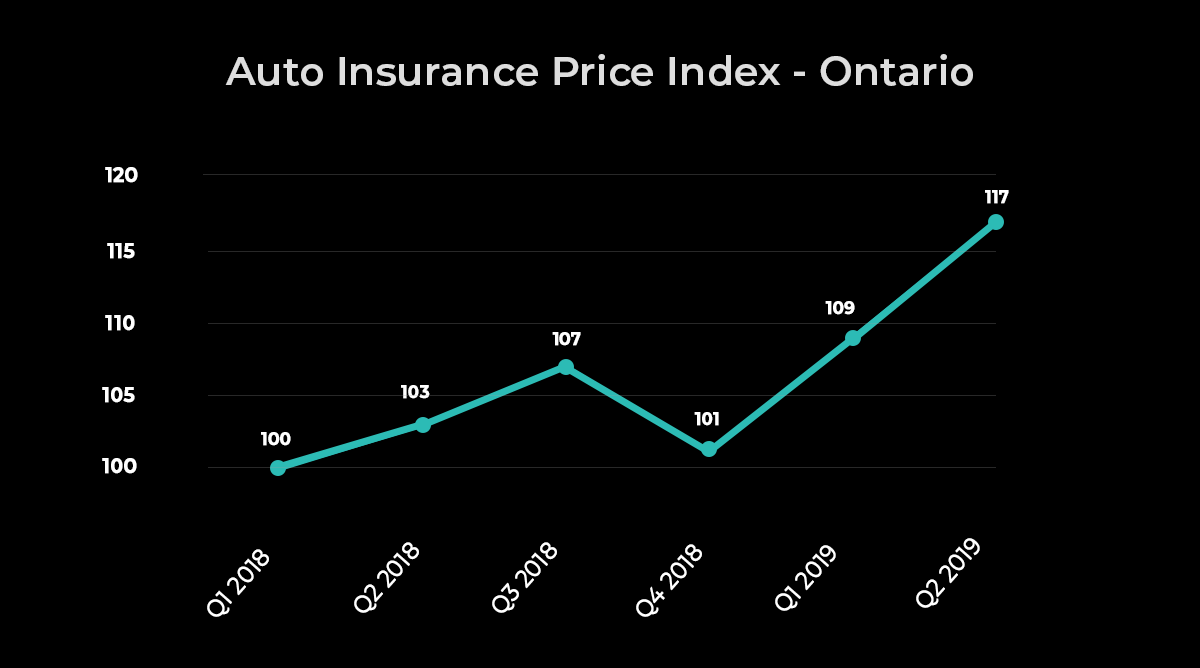 Car insurance prices in Ontario rose 13.85% in Ontario in the second quarter of 2019 compared to the year before, hitting 117 on our index. This marks two consecutive quarters of record prices, with the index reading 109 previously in Q1.  
Prices are rising even as the Progressive Conservative government in Ontario recently announced sweeping changes to auto insurance in the province in an attempt to make insurance more affordable. The previous Liberal government attempted to lower prices as well — failing to hit their goal of reducing rates by 15% by August 2015.
Our insurance partners singled out Ontario as one of the provinces where government policy has exacerbated high loss ratios. It remains to be seen whether the changes announced in April will make a difference. But so far, the industry and experts have welcomed what's been presented, which include the following: 
Tackling fraud: The Ontario government says it will take a serious run at fraud, which appears to be widespread. One of the proposals is to establish a Serious Fraud Office, which would be tasked with investigating and tracking the industry to weed out bad players who try to game the system.
New discounts: The government wants to improve affordability, and it's open to exploring new insurance discounts to do just that —  including those based on credit scores. Currently, insurance companies in the province are forbidden from doing this — experts have argued this allows insurance companies to take advantage of customers, since someone with poor credit and finances may be more likely to settle for a smaller claim. It's expected there will be more discounts proposed, but we'll have to wait for those as the government hasn't released a full list yet.
Driver Care Card: This is a card that would be used by drivers to receive claim payouts. The government says it will help strip fraud and red tape out of the system by allowing the tracking of what benefits are being claimed.
Customized insurance: The province is exploring allowing consumers the ability to pick and choose from more coverages. While you can currently customize your insurance to some extent — such as raising or lowering the deductible — this would likely allow you to decline some coverages entirely if it doesn't make sense for you. The goal, the government says, is to increase competition in the space.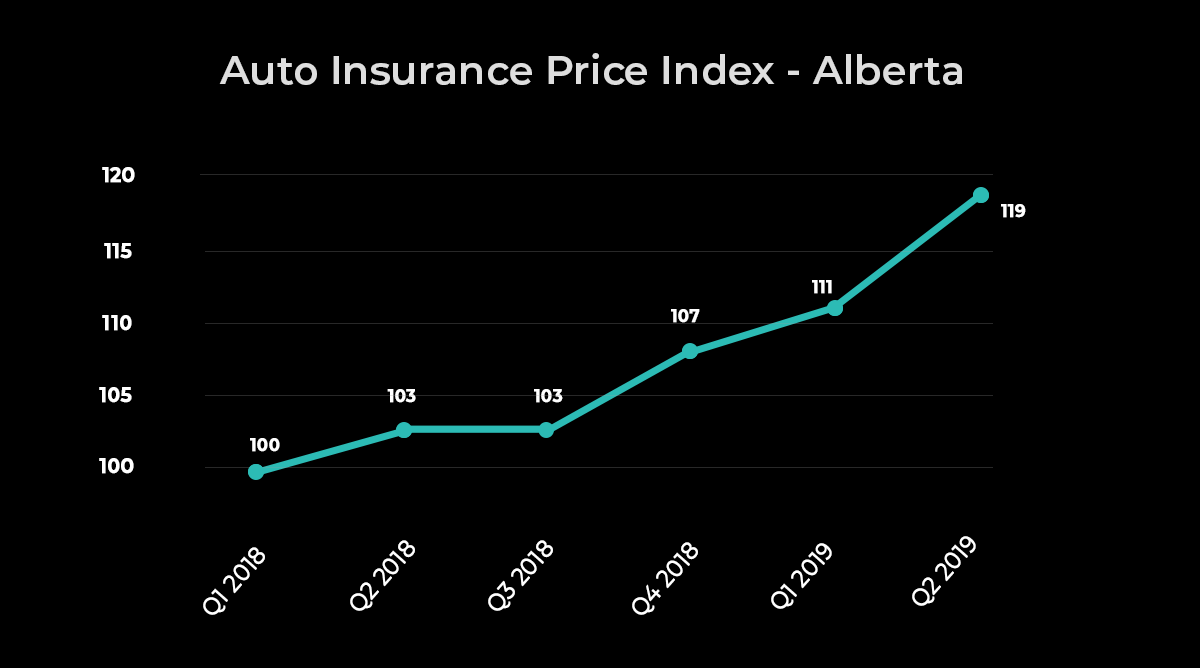 Auto insurance prices in Alberta also hit a new record, rising 16.2% when compared to the same time last year.  Insurance companies are blaming it on a government pricing cap that limits the amount that insurers can raise rates. 
The current cap is set at 5%  — meaning an insurance company can't raise rates more than that in a given year. On the surface, this appears great for consumers, since it means you won't be hit with a huge auto insurance bill you can't afford.
But our partners have been very vocal that this cap is leading to an exodus of insurance companies out of the province  — leading to higher prices due to fewer companies offering insurance in the province..
Unfortunately, there's been no clarity from the newly-elected government on what they plan to do with insurance pricing (the cap was brought in by the previous NDP government). 
In April, the Insurance Brokers Association of Alberta posted an open letter on  its website in an attempt to get the government to listen to what it said is currently a "crisis" in auto insurance in the province:
"The government's current 5% cap on premium increases for auto insurance premiums means that insurance carriers are unable to cover increasing claims costs both for physical damage and for escalating injury claims."
In the meantime, it appears there is no slowdown in rising prices for consumers as our Alberta price index has now hit a record for three-straight quarters.
Increases in Atlantic Canada, but far more mild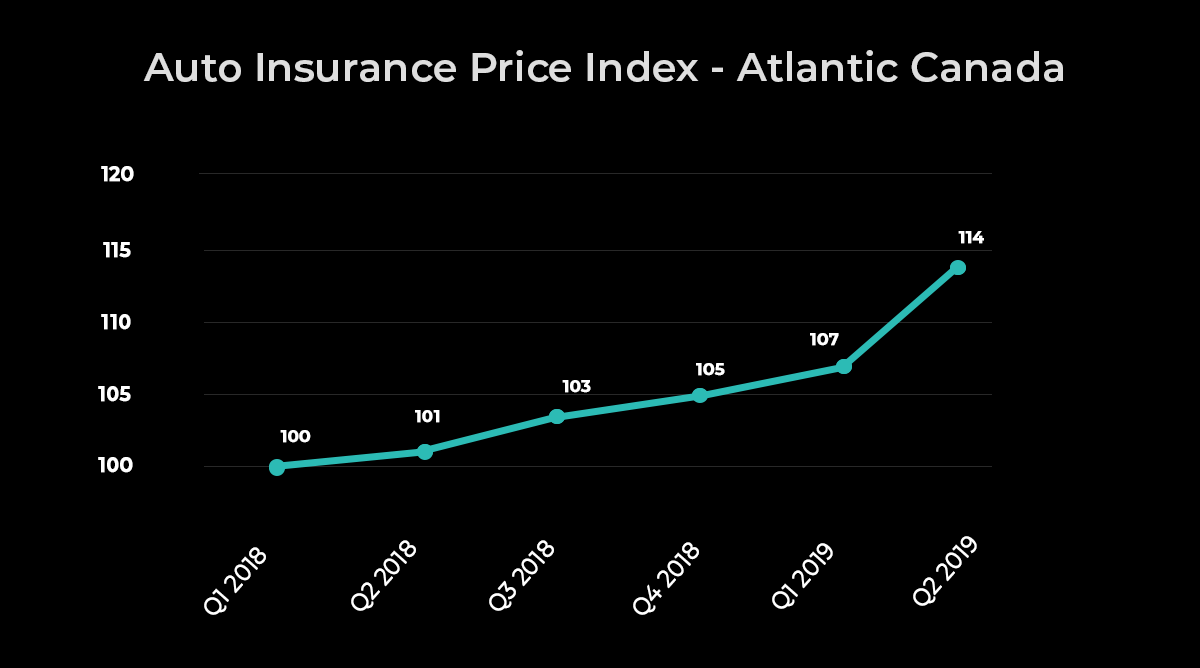 Prices in Atlantic Canada are also rising, but the region remains the most affordable in Canada for auto insurance and it registered the smallest increase in pricing in the second quarter— up 13.29% when compared to last year.
Brokers in the region say that high loss ratios are also a challenge, mirroring the trend in Ontario and Alberta.
In particular, high loss ratios have been flagged as "unsustainable" in New Brunswick and Nova Scotia, according to the Property and Casualty Insurance Compensation Corporation.
In April, Grant Kelly, the chief economist and vice president of financial analysis and regulatory affairs, flagged those two provinces along with Alberta as the three where high loss ratios were beyond the breaking point for insurance companies. 
The most expensive province for insurance, however, is Newfoundland and Labrador. The Insurance Bureau of Canada pins the blame on the province's lack of limits on minor injury claims. This compares to the rest of Atlantic Canada, where caps exist on the amount someone can make for minor injury claims.
A driver in Newfoundland must pay a deductible of $2,500 on minor injuries, but there is no limit to how much they can claim after that. Insurers say that means they have to pay out much more in claims in Newfoundland and Labrador than in other provinces, which has driven auto insurance prices up.