Auto insurance rates in Ontario are rising again — some as high as 8.7%
By: John Shmuel on

July 21, 2017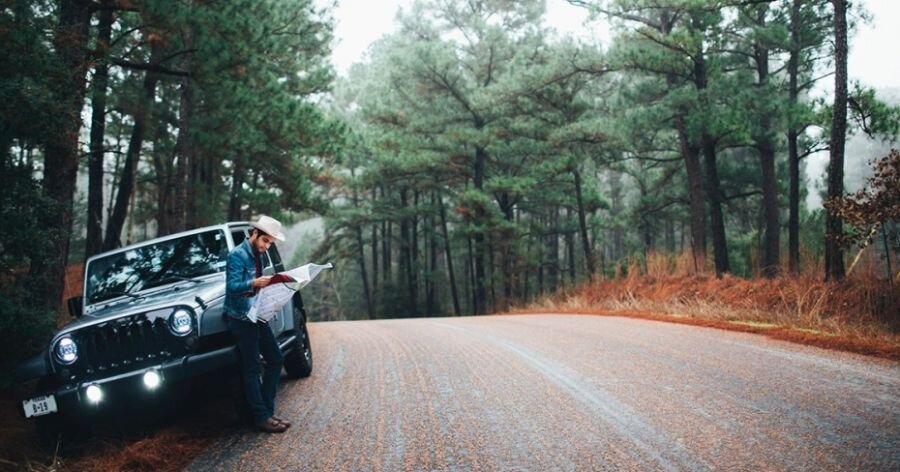 Ontario drivers could be paying more for their car insurance this year.
The Financial Services Commission of Ontario has approved an average increase of 0.76% for insurance providers in the second quarter, with one provider being approved for a whopping 8.7% increase.
Every quarter, FSCO reviews costs to determine if insurers can raise premiums. Auto insurance is a sore point for drivers in Ontario — the province is among the most expensive in the world to be insured to drive. Much of this is due chronic cases of fraud in of the Greater Toronto Area.
Auto insurance premiums already increased an average of 1.24% in the first quarter — with some customers seeing premiums up as high as 7%.
FSCO said Wednesday that the highest increased approval in the latest quarter went to Waterloo Insurance company, whose average rate for customers increased by 8.97%. Economical Insurance Company got the next biggest bump with a 7.13% increase.
The Wawanesa Mutual Insurance Insurance Company will see rates go up by 5.68%, while Heartland Farm Mutual Inc. will see rates go up by 4.1%. (Scroll down to the bottom of this post to see a full list.)
Insurers in Ontario have to submit proposed changes to rates for approval to FSCO, along with supporting actuarial data.
FSCO says that it then reviews this data — which includes assumptions regarding claims costs, expenses, and investment income — to ensure that any rate changes are "just and reasonable, not excessive and not going to impair a company's financial solvency."
According to FSCO, the bulk of premiums collected by insurers go toward paying "claims for people injured in car accidents."
Accident benefits and third party liability costs (costs associated with lawsuits against at-fault drivers) make up 56.2% of claims costs for insurers, says FSCO.
"When an insurance company adjusts its rates for a particular coverage, it means that the company has experienced a change in the claims costs for that coverage," FSCO says.
Compare auto insurance rates
Not all insurers are increasing their rates. Try our quoter to see if you can save money by switching.
See rates
Insurer

2016 Market Share (%)

Effective New Business Date

Effective Renewal Business Date

Approved Average Rate Change (%)

Allstate Insurance Company of Canada

5.60

26-Jun-2017

26-Jun-2017

1.47

Belair Insurance Company Inc. (3) (4)

4.99

1-Jun-2017

1-Jun-2017

0.03

Belair Insurance Company Inc. (4)

4.99

7-May-2017

30-Jun-2017

2.38

Certas Direct Insurance Company

2.61

7-Jul-2017

7-Sep-2017

-0.97

Dominion of Canada General Insurance Company, The

3.69

15-Aug-2017

15-Sep-2017

0.22

Economical Mutual Insurance Company

3.61

2-Jul-2017

28-Jul-2017

7.13

Esurance Insurance Company of Canada (1)

0.00

14-Jun-2017

N/A

N/A

Farm Mutual Reinsurance Plan Inc. (on behalf of Ontario Mutuals) (5)

1.67

1-Nov-2017

1-Nov-2017

0.00

Hartford Fire Insurance Company (2)

0.00

1-Jul-2017

1-Jul-2017

0.00

Heartland Farm Mutual Inc. (3)

0.34

1-Aug-2017

1-Aug-2017

4.10

Heartland Farm Mutual Inc.

0.34

15-Aug-2017

15-Oct-2017

3.88

Intact Insurance Company

10.04

23-May-2017

23-Jun-2017

0.01

Liberty Mutual Insurance Company (1)

0.00

1-Jul-2017

N/A

N/A

Nordic Insurance Company of Canada, The (2)

0.00

7-May-2017

30-Jun-2017

0.00

Nordic Insurance Company of Canada, The (3)

0.00

1-Jun-2017

1-Jun-2017

0.44

Novex Insurance Company

1.02

23-May-2017

23-Jun-2017

0.01

Pafco Insurance Company

0.55

15-Jun-2017

15-Aug-2017

0.03

Pembridge Insurance Company

1.40

15-Jun-2017

15-Aug-2017

1.28

Personal Insurance Company, The (5)

3.89

7-Jul-2017

7-Sep-2017

0.00

Primmum Insurance Company (2)

1.62

29-May-2017

30-Jul-2017

0.00

Primmum Insurance Company (5)

1.62

25-May-2017

25-May-2017

0.00

Security National Insurance Company (2)

7.05

29-May-2017

30-Jul-2017

0.00

Security National Insurance Company (5)

7.05

25-May-2017

25-May-2017

0.00

TD General Insurance Company (2)

1.97

29-May-2017

30-Jul-2017

-0.61

TD General Insurance Company (3)

1.97

1-Jul-2017

1-Jul-2017

0.02

TD General Insurance Company (5)

1.97

25-May-2017

25-May-2017

0.00

Waterloo Insurance Company (2)

1.14

1-Jul-2017

1-Jul-2017

-1.04

Waterloo Insurance Company

1.14

2-Jul-2017

28-Jul-2017

8.97

Wawanesa Mutual Insurance Company, The

3.35

1-Sep-2017

1-Sep-2017

5.68

Zenith Insurance Company (3)

0.36

1-Jan-2017

1-Jan-2017

1.87

Total Market Impact

0.76