Insider tips on how to get the lowest rate on your car insurance
By: Jessica Mach on

December 11, 2017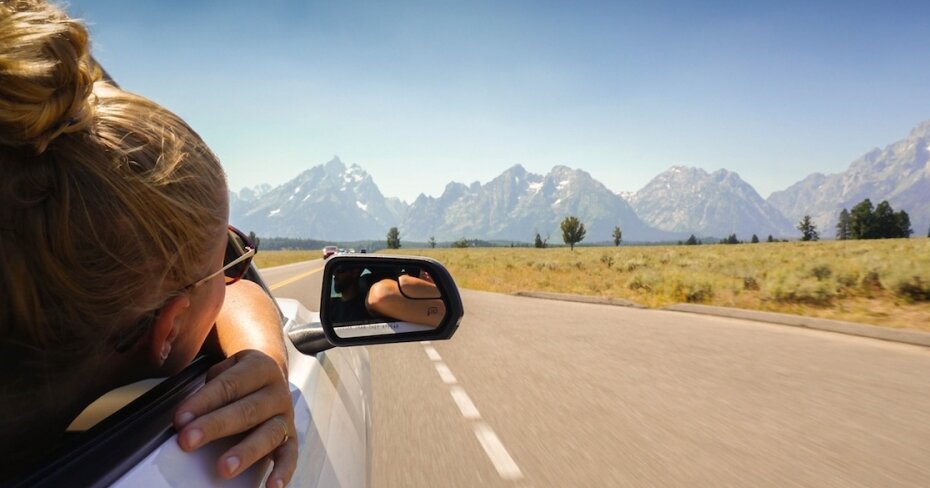 We'd like to think we're pretty good at helping Canadians find the best rates for car insurance.
Millions of Canadians have used our auto insurance quoter to get the best insurance rate out there. 
But we're more than just a comparison website. A big part of what we do here is inform consumers about how to make smarter decisions about the financial products they buy. 
That's why we decided it's time we talked about negotiating tactics. If you get an insurance quote, there's always room to push it lower. You just have to know how.
We interviewed James Clarkson, an agent at State Farm, and Adam Mitchell, president of Ontario-based brokerage Mitchell & Whale, to find out some insider tips consumers can use to make sure they're getting the best rate.
Nothing beats trust
As new online financial services continue to crop up, it's become easier than ever to bypass the middleman. But talking to an actual, responsive person has its advantages.

Brokers have the training, expertise, and handle on current events to competently navigate the auto-insurance landscape, which can often feel daunting in its complexity. If the landscape of your life is similarly complex (and whose isn't?), being able to explain your circumstances to a trained professional can make the insurance-buying process go a lot smoother.

That being said, brokers are still salespeople; many people feel compelled to bypass them altogether because they do not trust brokers to have their best interests at heart.

"On occasion, you're going to find people that are trying to upsell you," Clarkson says of the insurance-buying process, and stresses the importance of finding a broker who is willing to answer your questions, and whom you feel comfortable talking to.

"When you're just not getting the details that you want, that should be the warning sign," he says. He also points out that there are third parties that can help verify a company's accountability.

"If you're calling a broker and you're not getting a good feeling, don't be afraid," Clarkson says. "And if you, as a client, ever feel that there's something funny going on, [you] can always contact the Financial Services Commission of Ontario [FSCO]."  FSCO is a government-run agency that regulates insurance and loans, among other financial products.

Once you find the right broker, give them the correct information, and make sure you keep them up to date as your life changes. "Your broker may not know that you were divorced or some things changed in your job and that you're working from home a bit more," says Mitchell. "All those things will change your risk as the company sees it, which will change your pricing."
Compare as many rates as you can
This website is quite literally called LowestRates.ca, so you know we're into comparisons.

But when you're working with a broker, the same rule applies. When looking for a brokerage, Mitchell recommends choosing one affiliated with a wide selection of reputable insurance companies. Seeing what's out there can help you find not only the cheapest auto-insurance rates, but also what works best for your particular situation.

"There's no one insurance company that's right for all people in all situations all the time," Mitchell reminds us.
Discounts!!!
"There's hundreds," Mitchell proclaims.
Common discounts to look out for include those for winter tires, insuring multiple vehicles, multiple policies ("If you have more than one car with one insurance company, or if you have your home and your car, you'll get discounts with that," Clarkson advises), retirees, telematics, autonomous braking, green (environmentally-friendly; not the colour) vehicles, students, and electric vehicles.

"Not all discounts are available from all the companies," says Mitchell. "So making sure you're with the company that offers the most discounts for your situation is pretty important."
Many insurance companies reward monogamy (that is, between you and them), and begin offering loyalty discounts three or four years down the line. Both Clarkson and Mitchell agree that the savings can be quite significant. When shopping for insurance, be sure to ask your broker or insurance provider which companies run loyalty programs.

For Clarkson, these programs are a wallet-friendly incentive to stay with one company instead of jumping from one to another every year.

"Loyalty discounts can be huge. I've had clients that've been with me for over 10 years, and they will never leave, because they can't match that loyalty discount that they're getting with us."

Mitchell, on the other hand, believes that while loyalty programs can cut costs, policy owners should always keep their eyes on the rest of the insurance market — just in case.

"Every company has discounts that start between three and five years, and it goes deeper and deeper depending on the company," he says. "[But] that isn't to say that a company isn't raising its base rate just to stay competitive or afloat or whatever they need to do, and/or that a competitor hasn't lowered it. So keeping an eye on the marketplace is important."
Beware of hidden costs
Read your policy carefully, Clarkson advises. Some companies charge fees in addition to monthly payments. Other times, extra fees don't come up until you get into an accident.

A policy that appears to be cheap from the onset will make you think, "'Oh I've got a really good price here,'" he says. "But three months later your car conks out and you replace the car and now they're charging you a fee to change that vehicle."