Is usage-based insurance a good idea? We asked industry experts for their thoughts
By: LowestRates.ca Staff on

May 17, 2021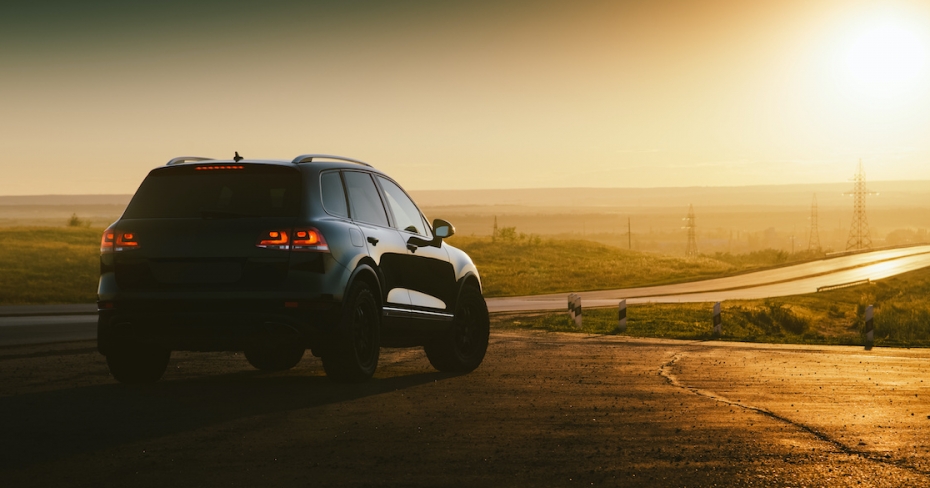 First introduced to Canada less than a decade ago, usage-based auto insurance (UBI) — where insurance companies use telematics to monitor a person's driving behaviour and provide discounts for safe driving — is gaining in popularity, though not without opposition.
While many are happy to have their driving habits monitored for a reduction in insurance rates, others are worried about potential privacy issues, as well as financial penalties for risky driving, which are permitted in provinces like Quebec and Ontario. 
So how do you know if UBI is right for you? We turned to some industry experts, some of whom use UBI themselves, to get their take on this insurance offering.
Not every UBI provider wants to ding drivers for bad habits
"We believe in motivation over discouragement and rewards over penalties," says Pieter Louter, CEO of Onlia, a home and auto insurance provider that offers rewards for safe driving on their app, Onlia Sense. "Not all companies follow this philosophy and some drivers who opt for pay-as-you-drive insurance may see an increase in what they pay if they take too many risks."
The data tracked on Onlia Sense, which includes location, how fast your vehicle accelerates, and the times of day you drive, are not tied to a customer's premium, which means information from the app isn't used to influence a consumer's policy, says Louter. "In fact, the app is open to non-customers and rewards them with gift cards for safe behaviour as our broader mission is to make roads safer for Canada and its communities."
Elliott Silverstein, director of government relations at CAA Insurance, says interest in the company's UBI product offering is high. In fact, during the pandemic, CAA saw interest in UBI spike 300%. Customers who choose its UBI program, CAA MyPace, are charged a base rate for insurance and an additional amount for every 1,000 kilometres driven. 
"As many households are closely managing expenses, having a program like CAA MyPace helps drivers save considerably on their auto insurance while retaining the full coverage they'd enjoy on a traditional auto insurance policy," says Silverstein, noting that a number of CAA MyPace users have saved roughly 50% of the cost of a traditional auto insurance policy. 
Industry experts open to using UBI despite privacy concerns
Even CAA Insurance's president, Matthew Turack, uses CAA MyPace to save on his auto insurance. And he's not alone. Some insurance industry experts are more than happy with the idea of having their driving habits monitored for a discount. 
"Wearing my consumer hat, I would definitely use UBI," says Alex Guthrie, general manager and insurance advisor at Guthrie Insurance Brokers Ltd. "Yes the insurer will be collecting data from me, but so is every other company or computer program/app/social media site I interact with, and many of these without my express consent." 
UBI keeps everyone, both the insurer and the policyholder, a little more honest
The auto insurance industry is highly regulated, says Guthrie, with strict privacy laws. "A regulated insurer would be foolish to use the collected data in any other way than for the purpose of rating an insurance risk," he says. What's more, courts are more likely to side with policyholders if an insurance company attempts to deny a claim for reasons other than a clear policy exclusion or illegal or improper use of the vehicle. 
"They can't deny a claim because you ran a red light and they proved it with the data, for example," says Guthrie. "If anything, UBI keeps everyone, both the insurer and the policyholder, a little more honest."
Rob Barros, chief technology officer and chief communications officer at Leibel Insurance Group, says that compared to the personal data collected by social media platforms, the information collected by UBI is minimal. 
"It's interesting to me how many people are reluctant to allow their insurance company to better understand their driving patterns, which can potentially help them save on their overall premium, yet have no problem allowing social media platforms full GPS access with no benefit to them except to allow for push marketing towards them," he says.
Barros is a proponent of UBI, noting that it gives consumers a way to have a direct impact on how much they pay for insurance. "Not only is this a great way to allow users to take control of their overall premium," he says. "It helps as well to instill better driving habits as it increases awareness of your driving patterns and habits."
Still room for innovation in UBI
All that said, UBI may not be for everyone. 
"I'm not sure I would like UBI," says Harjit Sihota, regional director of InsureBC. "I drive a lot from office to office and that would mean a higher premium for me." Sihota says car insurance providers should offer more usage-based options for those who spend more time behind the wheel. The 10% discount for driving fewer than 5,000 kilometres a year that ICBC offers, for instance, is great if you have multiple vehicles or live in a community in which you don't need to drive much. "A 5% discount for those who drive 10,000 kilometres or less would be nice," she says.
Adam Mitchell, president of Mitchell & Whale Insurance Brokers Ltd. says UBI isn't for him. "I enjoy fast cars. Although I'm a safe driver, I do enjoy starting fast off a red light from time to time, as long as traffic is light and I have good visibility. I could get surcharged for that."
But that doesn't mean UBI isn't a good idea, he says. "I can see how UBI would have been really helpful when I was 18 and paying five grand a year for insurance. It's a great example of how the insurance industry is innovating to offer solutions to suit different drivers with different needs and wants."
Better regulations that limit insurance providers in how they can use the data and allow customers to own their data is key, he says. "If I have five years of great UBI data with Intact, I should be able to use that to my advantage if I'm shopping for another insurer."