We answer our reader's questions about car insurance: November Edition
By: John Shmuel on

November 8, 2017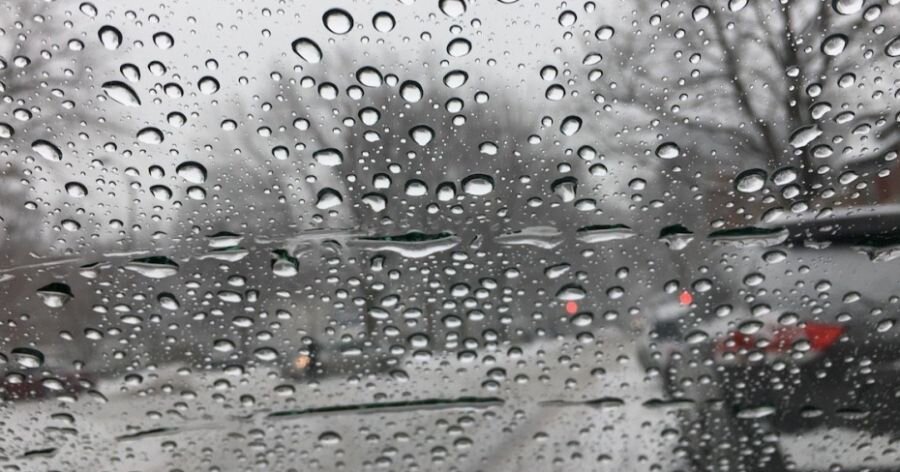 Every month, we get a ton of questions from LowestRates.ca users about car insurance.
Since winter is nearly here, a lot of the questions have been about winter tires (so WHAT's the deal, DO I get an insurance discount or don't I?). Obviously winter tire discounts are confusing, but don't worry, we cover that this month.
Before we jump in, just a reminder: traffic accidents tend to rise this time of year. Roads are wet and slippery. It starts to get dark earlier. If you're commuting to work, it might be worth considering alternative options, like taking the bus. All it takes is one accident to really jack up your premiums.
Now, let's get into those questions.
Do I get an insurance discount if I have winter tires?
It depends on what province you live in. If you're in Ontario, the government has mandated that all insurers must offer those with winter tires a discount.
Of course, that discount varies from insurer to insurer. Some offer as little as 1%, while others offer up to 10%.
No other provinces make offering a winter tire discount mandatory, but some insurers offer discounts in those provinces anyway. If you have winter tires, call your insurer to ask them if they'll give you a discount — and if they don't, consider shopping around for a new provider.
What is the difference between an insurance company, a direct writer insurer and an insurance broker?  What are the pros/cons?
An insurance company is the business that is actually offering the insurance coverage that you buy. There are dozens of such companies in Canada, including Aviva Canada, State Farm Canada and Travelers Canada.  
Now, to get that insurance to consumers, there exists a network of both brokers and direct writers. The key difference between the two is that direct writers are contract employees for an insurance provider. They're contracted to sell and offer only insurance from that company. As well, if something goes wrong, you deal with the company, not the direct writer.
On the flipside is an insurance broker. Think of them like a financial advisor. Their role is to find you the best coverage, at the best price, and you go through them if you need to make a claim. They sold you the insurance policy and offer support and service in the event you need assistance.
There are several pros and cons to keep in mind if you go with either option.
Direct writers can often offer the best deals for their respective insurer, sometimes better than what a broker can get. Of course, if something goes wrong, you won't get the personal touch of having the person who sold you the policy helping you. As well, the downside of a direct writer is they only sell you policies from one insurance company: a broker can compare the market for you and offer you the best rates from a variety of businesses.
I was shopping for insurance and see that my current company is quoting me lower online than they quoted me for my renewal.  Why is this?  Is it true that there are different rates for existing customers versus new customers?  
There are different rates for new and existing customers.
Oftentimes, existing customers will have access to the best rates. They may have access to loyalty discounts which reward drivers for time spent with an insurance company, or they may have accident forgiveness, which offers protection from a rate hike in the event of a claim.
However, sometimes, an insurance company may lower rates for new customers in order to increase its marketshare in a certain region. That means that existing customers may find themselves paying more for insurance, even if they've been with a company for a while.
In a province like Ontario, the Financial Services Commission of Ontario tracks price increases for insurers in the province. It shows when rate increases or decreases are predicted to go into effect for new customers, as well as existing customers. As you can see, the dates often don't line up.
That's why it's always important to compare your auto insurance annually.
I am temporarily moving to another province to attend school.  Where do I have to insure my car — in my home province or the province I attend school?
Every province has slightly different rules for this.
For Ontario, you need to get insurance and your vehicle registered in the province if you'll reside there for more than six months in a calendar year. This also includes students.
In Alberta and Quebec, vehicle registration and insurance from another province will suffice if you're a full-time student attending a higher education institution. However, once you graduate, you'll need to update your insurance within a specific amount of time — usually 30 days to 60 days — to reflect your new residence.
Because the rules vary from insurance provider and province, the best thing to do is to contact your insurer and inform them about your move. They'll advise the best course of action.
The best car insurance rates
The LowestRates.ca auto quoter allows you to quickly and easily compare auto insurance rates from more than 20 providers. 
compare rates