We asked Ontario's political parties how they plan to make car insurance cheaper
By: Jessica Mach on

May 18, 2018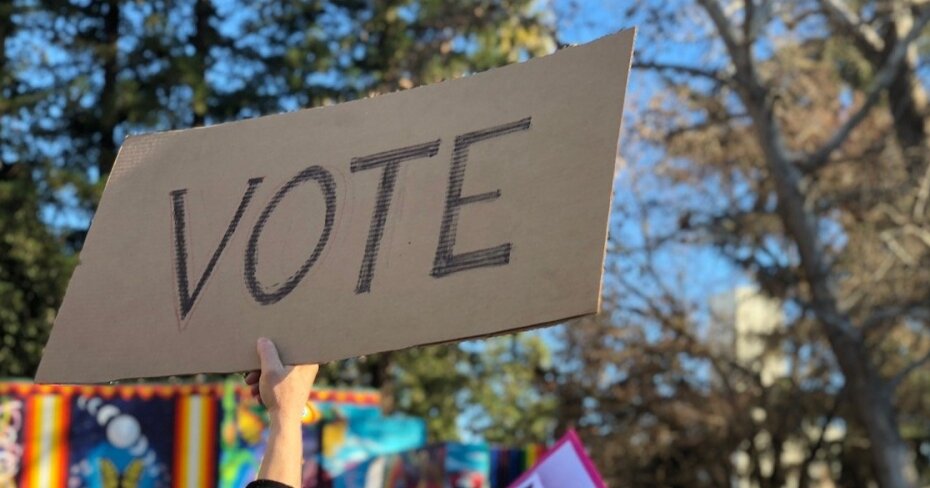 The Ontario election is set to take place June 7 — making now an ideal time to review where each of the parties stand on the province's sky high auto insurance rates, and what they plan to do about them.
Ontario drivers are charged some of the highest auto insurance rates in the country, despite also boasting a relatively low accident rate.
Last April, the province's Ministry of Finance released a report that looked at the average premium costs in each of Canada's provinces and territories in 2015. The difference between what drivers paid in Ontario, the province with the most expensive premiums ($1,458 annually) and what they paid in Quebec, the province with the cheapest rates ($725), was staggering — the prices in the former were more than double the latter.
The report also noted that if Ontario were excluded from the national average, the province paid 55% more than what the rest of the country did.
When the Liberal Party was elected in Ontario's last election, in 2013, the party had partly won on a platform that vowed to lower insurance rates by 15% by 2015. By the end of 2017, however, the Ministry of Finance reported that provincial averages had only been cut by 5.5% — or just over a third of what the Liberal Party had promised.
So, can the other parties do better? Or will the Liberal Party get another chance to step it up?
Below, we summarize what each party plans to do about high premiums. We talked to Tom Rakocevic, the New Democratic Party's candidate in Humber River Black Creek, and Stacey Danckert, the Green Party's candidate in Kitchener-Waterloo, to find out what their respective parties' plans are. The Liberal and Progressive Conservative parties did not respond to requests for comment.
The Liberal Party
Let's start with the party that's currently in office. As noted, the Liberal Party ran — and won — the provincial election in 2013 on a platform that included promising to lower auto insurance rates by 15% in two years.
To reach this goal, the Liberals introduced a number of regulatory measures. These include reducing the mandatory coverage required for first-party accident benefits, as well as refining the definition for "catastrophic impairment" in Ontario's standard accident benefits schedule.
Again, the party failed to achieve their 15% reduction goal despite these efforts, prompting criticism from, well, all the other parties. In response, Premier Kathleen Wynne qualified the party's 15% promise as a "stretch goal" — in other words, one that was more aspirational than realistically reachable.
Since 2015, the Liberals have made additional efforts to lower premium costs. In December, they introduced the Fair Auto Insurance Plan (FAIP), which vowed to create standard treatment plans for people who suffer minor injuries from car accidents — both to ensure that those injured were receiving proper treatment, and to make the cost of minor injury payouts more predictable for insurers. Minor injury claims make up the vast majority of auto insurance claims in Ontario.
The plan also included measures to establish new independent examination centres, a dedicated fraud office, and a strengthened independent regulator for the insurance industry.
In March, the party rolled out more plans with its annual budget, which aim to bring together insurers, legal professionals, and people with lived experience to create standards of care for people who have been "catastrophically injured" in car accidents. The rationale for this arrangement is similar to the one behind the FAIP's standardization of treatment for minor injuries: people will receive (arguably) better care, and insurers will be able to better predict how much payouts will cost.
On Thursday, the Liberals also pledged to ban insurers from practicing "geographic discrimination" — e.g., using their customers' postal code as a factor when determining how high their premium rates should be.
The Progressive Conservative Party
Ontario's other major party — and currently the election frontrunner, according to public opinion polls — has revealed several strategies for lowering auto insurance rates.
At the end of 2017, the Conservatives revealed plans to ban postal code-based premiums.
But by mid-March, a mere week after Doug Ford replaced Patrick Brown as party leader, the Conservatives were no longer talking about the postal code issue. Because the party never replied to our request for an interview, it's unclear if it's still part of their platform. 
Michael Harris, the PC's former transportation critic and MPP for Kitchener-Conestoga, told the CBC earlier this year that his party's auto insurance platform included only "cutting red tape," or streamlining the industry's bureaucratic processes; "increasing insurer accountability"; and creating an anti-fraud task force.
"Combating fraud has to be a priority if we're going to get rates down," Harris said.
The New Democratic Party
Postal code-based discrimination is also a point of focus for the NDP.
"There are neighbourhoods within Ontario that pay so much more than the rest of the province — mainly the Downsview and Finch area... Scarborough, Vaughn, Brampton," Rakocevic told LowestRates.ca. "It's essentially postal code prejudice — areas that are being discriminated against when it comes to auto insurance companies and what they offer in rates."
Rakocevic said that while the NDP's current priority lies in banning insurers from using postal codes when determining premium rates, the party is interested in investigating how insurers come up with rates in general — something that has long been a mystery in Ontario, even for people working in the province's insurance industry.
"We need to work on what the risk classifications are," he said.
"It is very important at a time when we see the price of everything skyrocketing, that [drivers] also being gauged in auto insurance rates and being made to pay unfairly, which is a really, really unfortunate situation," he adds. "The [Liberal] government has not provided the proper oversight and has been very cynical in their way of handling this."
Green Party
One word: fraud. Back in March, Aviva Canada released an explosive study showing that Ontario drivers were paying about $547 million each year to cover fake auto repair costs — which means that fraud is one of the biggest factors driving auto insurance costs up in the province.
No surprise, then, that Green Party's plans to address these high costs starts with an investigation into industry fraud, says Danckert. The party will reassess its options once an investigation has been conducted.
Beyond fraud, it seems the Green Party still needs to flesh out its strategy to make auto insurance cheaper. When asked how else the party could help lower rates, Danckert said that the party is ready to "think outside the box."