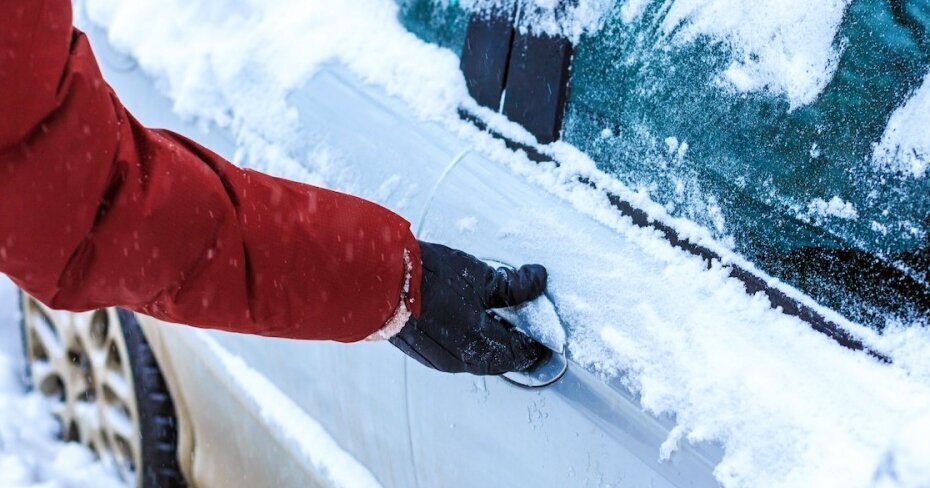 You're trying to decide between the compact car or the luxury rental. You're only renting it for a few days — why not splurge on that jeep? After you pick your car, you get asked if you want to buy rental insurance. Of course you do, so you say yes — but do you read the rental agreement or even think about it before you sign?
Probably not. Don't feel bad: most of us don't read the fine print on rental agreements (or any other agreement, for that matter.) When it comes to renting a car or truck, however, there are several options to think about: does your auto insurance cover rentals? Should you use your credit card insurance? Should you buy the insurance that your rental car company is offering? The answer depends on your situation.
"Rule number one," says Pete Karageorgos, director, consumer and industry relations for Ontario with the Insurance Bureau of Canada (IBC), "Is always check with your insurance representative if you use an agent, a broker, or even directly with the insurer. Contact them and say, 'here's the situation. What is the best case scenario?'"
Below, we break down your options.
 
Auto insurance endorsement
Let's say you rent cars on a regular basis. Some insurance companies may offer an endorsement or extra coverage that allows drivers to apply their regular auto insurance policy to a rental car, Karageorgos explains. In order to qualify for this type of coverage, drivers would have to meet some requirements, such as not driving your own car and a rental car at the same time.
One of the advantages of adding an endorsement to your auto insurance is that it may save you money. But there is a downside, says Karageorgos. "If there's a crash involving the rental, that's going to get recorded on your own own auto insurance policy. Your auto insurance policy is going to then apply to that rental car primarily for damages." That could affect your rates if you decide to change providers, or when it comes time to renew your policy.
"If you do change insurance companies and you're applying for insurance, the application form does ask if you've had any prior claims. If you're the driver who's at fault for that crash, it's still going to show up on your record. So despite the fact that you weren't using your own car, it still follows you."
 
Rental company insurance
Rental insurance will cover you so you're not responsible for any damage to the rental car, not even that scratch on the bumper. It will also cover any personal injuries should you or your passengers be in an accident. What it won't cover is liability, which will pay for damages you do to other people's vehicles or property. That isn't automatically added, you either have to buy it separately when you pick up your rental car or you may be covered if you already have personal auto insurance. Again, read the fine print.
If you don't want your personal auto insurance to be affected, then you should take out insurance from the rental car company. Again, there are caveats.
"In Ontario, for example, the auto insurance policy does provide a great deal of coverage that sometimes people are unaware of."
Karageorgos gives an example of a tour group from Ontario that got into an accident in the U.S. "I believe it was out in New York state or upstate New York or New Jersey and the bus was involved in a crash," he says. "Some individuals were injured and some of the people didn't have travel insurance on that trip. But they did have an Ontario automobile insurance policy, and so they could get coverage for the injuries under their auto insurance policy."
Depending on where you live, in other words, even if you buy insurance from the rental company, your auto insurance policy is going to be primary and then that rental policy will be secondary.
 
Credit card insurance
Your yearly credit card fee has to be good for something, right? It depends on your card. Most credit card providers that offer auto insurance will require you to use their cards to pay for rentals. Others, like BMO and CIBC will also require you to decline the collision damage and/or loss damage waivers from the rental company. Plus, you only have 48 hours to make a claim for damage, loss or theft.
"The critical point, always, is take the time before you need to rent a vehicle to look to see what is the best option for you," says Karageorgos. "Is the best option purchasing the policy through the rental car company — or is it adding the endorsement on your policy? If you rent vehicles regularly, sit down, talk to your insurance representative or wherever you get your insurance from. Ask those questions and determine what the best thing is and, if you're thinking about just using your credit card, you might want to try and read the agreements." Confused car renters can also call the IBC for help.
Here's the bottom line. When you decide to rent a car, it helps to read the fine print of your auto insurance policy and your credit card agreement. You don't want to be unprepared in case you end up in an accident.