What it costs to insure a high-end performance vehicle
By: Luc Rinaldi on

February 12, 2021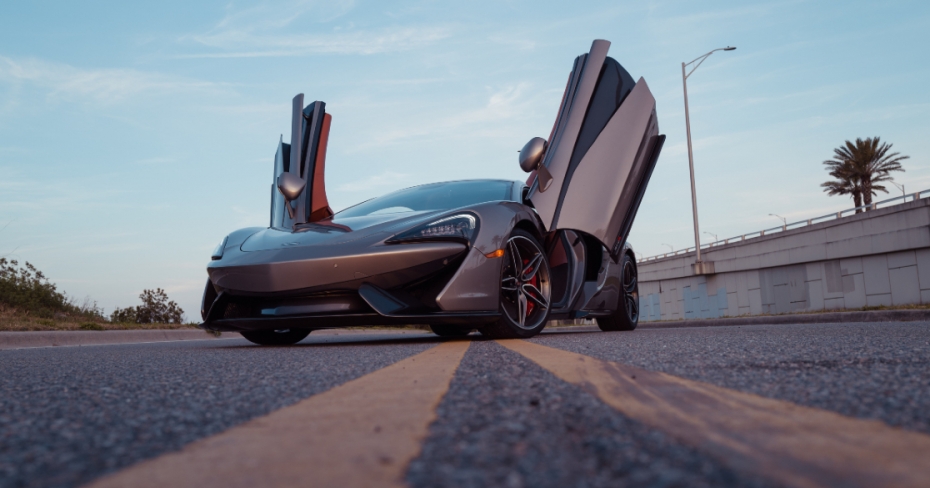 Have you been eyeing a Porsche at the local dealership lately? Browsing Jags and Bimmers online? You probably have just one dollar figure in mind: your dream car's price tag.
But don't forget about car insurance. Insuring a luxury vehicle can cost two or three times more than it costs to insure a common car. According to the Insurance Bureau of Canada, car insurance premiums typically cost drivers in B.C., Alberta and Ontario between $1,300 and $2,000 a year. Insurance for a high-end vehicle, meanwhile, is likely to set you back between $3,000 and $5,000 a year — or perhaps even more.
As with all auto insurance, premiums for luxury cars vary based on the driver's age, gender, location, driving record, claims history, and make and model of their car, among other factors. 
Generally speaking, however, the more expensive the vehicle, the pricier it is to insure. 
A faster car will cost you
Many high-performance vehicles are capable of reaching racetrack-ready speeds; in the eyes of insurers, that means they're at higher risk of getting into a collision, and a nasty one at that. In the event of an accident, luxury vehicles are also more costly to replace or fix: their parts are rarer and pricier, as are the mechanics who specialize in repairing ritzy rides. Thieves may also be more likely to try to steal a car with an iconic Benz or Rolls-Royce hood ornament than they are a beat-up Civic.
In some cases, standard car insurance might be sufficient to cover your high-performance car. But for especially expensive vehicles — think Lamborghinis, Maseratis and other cars with six-figure price tags — you'll likely need specialized luxury vehicle insurance. These policies tend to be highly customized to reflect the value and features of your car, as well as how often you drive it. In many cases, these agreements also include perks like roadside assistance and gap insurance, which helps a driver pay off what's still owed on the vehicle if it gets totalled or stolen and they owe more than the car's depreciated value.
Ways to reduce insurance premiums on a high-end vehicle
If you want to keep your premiums down, consider installing security features — such as an alarm, vehicle tracker or immobilizer — that decrease the likelihood of your car getting stolen. These add-ons might cost you upfront, but they can pay off in the long run if in the form of discounts on your monthly payments. The same goes for taking a higher deductible, which will lessen your premium as well. And if you plan to only use your soft-top convertible in the summer, let your insurance company know; you might not have to pay for the months when your ride is safe in storage. Of course, if you're in the position to drop $200,000 on a state-of-the-art Aston Martin, perhaps you're not particularly concerned with saving a measly buck or two.