Dashboard Confessional: Do YOU Know These Dashboard Warning Symbols?
By: Lucy Zemljic on

September 6, 2014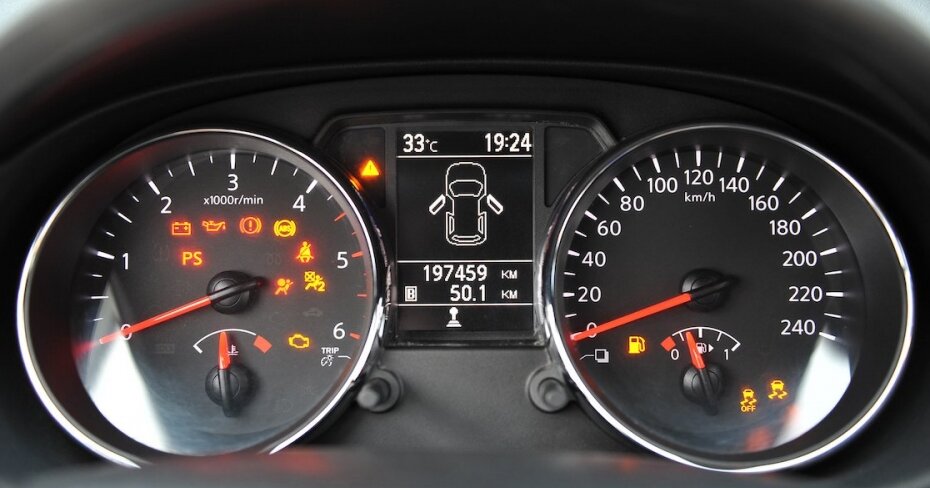 Ask anyone who drives and they'll tell you: cars have a language all their own. While there might not be any actual verbal exchanges between you and your ride (Pixar movies aside), your car's speaking to you.
Everything from the noises it makes to the lights on your dashboard send a message every time you get behind the wheel. And even casual drivers know – those glowing symbols that pop up? You shouldn't ignore them.
So, to help you on your way to dashboard fluency, we've put together a handy quiz so you can find out how well you know your car's warning symbols. Take the test below to get started with your dashboard confessional!
Do YOU know what these dashboard symbols mean?
a) There's an issue with your brake pads

b) Your fuel filter needs replacing

c) The engine needs to be checked

d) Something's wrong with your anti-lock brakes
a) Someone's not wearing a seatbelt

b) There's a malfunction with your car's airbags

c) Something's wrong with your fog light

d) One of your passengers is carrying a beach ball
a) Your car's battery has had a malfunction

b) You've stumbled upon a genie's bottle

c) Water has somehow leaked into your fuel filter

d) Your car's oil pressure is low
a) There's an issue with your brake system

b) Your engine computer is low on power

c) One of your exterior lights is out

d) One of your doors, your hood, or your trunk is ajar
a) There's water in your fuel filter

b) The oil temperature in your transmission is too high

c) The temperature in your engine is too high

d) You've dropped your keys in a body of water
a) There's an issue with your suspension dampers

b) Your car's detected a tire with low air pressure

c) Your in-car cauldron has overheated

d) Your transmission fluid has overheated
Bonus: Which colour indicates a serious issue that should be looked into right away?
a) Yellow

b) Blue

c) Orange

d) Red

d) Green
So, how did you do? If you chose correctly most of the time, awesome job – it looks like you're already a seasoned dashboard decoder!
If you had some trouble though, not to worry – you can always brush up on your warning light knowledge by referring to your owner's manual, then refreshing this page to try the quiz again. Don't forget to check back soon for the next quiz!
In the meantime, keep an eye on that dashboard and as always, stay safe out there on the road!