Here are 10 Black personal finance experts you should follow right now
By: John Shmuel on

June 12, 2020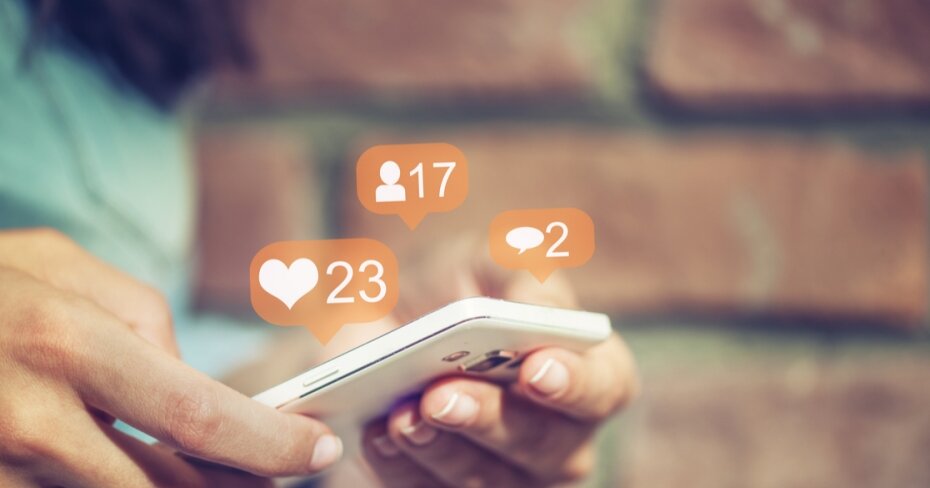 Being a personal finance company is inherently about helping people be better with their money. And to do that well, you need a diverse roster of experts to make sure that you're actually providing the tools and expertise to reach everyone. 
Unfortunately, we in the personal finance community have historically done a terrible job of amplifying a diverse set of voices, which is more important than ever given the horrific instances of racial injustice that have inspired protests across the globe in an effort to end police brutality against the Black community. Of course, racial injustice goes much deeper than that, extending to money, where problems such as the racial wage gap, the expectation to support dependents, unequal access to financial products, and housing discrimination keep many from building wealth. With that in mind, we'd like to start doing better by building a list of some of our favourite Black personal finance experts.
This is by no means a definitive list (and if we're missing someone you feel strongly should be on here, let us know!). But if you're looking for some great money advice, this list is a good place to get started. 
Jackie Porter 
Porter is a certified financial planner, whose practice focuses on cash flow management and tax planning. She also has expertise in helping professionals who've received a severance package or settlements and need help navigating such a major life change. You can catch her providing her expertise in Canadian media or follow her on Twitter. 
Twitter: https://twitter.com/askjackieporter
Website: https://askjackie.ca/
Enoch Omololu
Omololu is a personal finance expert who also happens to be a veterinarian. He runs the Savvy New Canadians blog, where you can get his thoughts on personal finance covering everything from DIY investing to creating multiple streams of income. 
Twitter: https://twitter.com/savvycanadians
Website: https://www.savvynewcanadians.com/
Tiffany Aliche
Aliche's website immediately proclaims her as "America's favourite financial educator" and it's not hard to see why. She's helped more than 800,000 women improve their financial education, which resulted in those women collectively paying off millions of dollars in debt. Aliche was most recently featured as a financial educator on the hit Neftlix show Queer Eye. 
Twitter: https://twitter.com/TheBudgetnista
Website: https://thebudgetnista.com/
Vanessa Bowen 
Bowen is the founder of Mint Worthy, a personal finance coaching platform. She started the company after she was living paycheck to paycheck in her early twenties in an expensive condo she could barely afford. She's also a designated accountant.
Instagram: https://www.instagram.com/mintworthyco/
Website: https://www.mintworthy.co/
Keisha Blair
Blair is an economist who got her start working on economic development projects sponsored by the World Bank and Inter-American Development Bank. Her new book, Holistic Wealth, focuses on helping readers find happiness and prosperity in their lives. 
Twitter: https://twitter.com/KeishaOBlair
Website: https://www.keishablair.com/
Michelle Singletary
Singletary is the author of three books, and writes the nationally syndicated column The Color of Money twice a week for the Washington Post. 
Twitter: https://twitter.com/SingletaryM
Website: http://www.michellesingletary.com/home.html
Anthony Copeman
Copeman is a certified financial education instructor, founder of Financial Lituation, and the creator of Sharestv, an animated series on Youtube that aims to help millennials shift their money mindset.
Twitter: https://twitter.com/AnthonyCopeman
Website: http://www.financiallituation.com/creator/
Lynnette Khalfani-Cox
Khalfani-Cox is a prolific author who has 15 books to her name, and makes frequent television appearances on shows including Good Morning America. She got her start as a financial news journalist before transitioning to focus on financial education and consulting. 
Twitter: https://twitter.com/themoneycoach
Website: https://askthemoneycoach.com/
Patrice C. Washington
Washington is a frequent expert in the media, including being on Steve Harvey's radio and television shows and providing expertise in Cosmopolitan, the New York Post and Essence Magazine. 
Twitter: https://twitter.com/SeekWisdomPCW
Website: https://patricewashington.com/listen/
Dr. Hans Boateng
Boateng, a.k.a The Investing Tutor, works with professionals to build generational wealth by teaching them how to invest. Boateng holds a doctorate and a MBA from a top-ranked business school in the U.S., and has made it his mission to teach investing in a way that's easy to understand.
Twitter: https://twitter.com/investingtutor
Website: https://www.theinvestingtutor.com/