How can women regain the economic ground they've lost to the pandemic?
By: Sadaf Ahsan on

March 8, 2021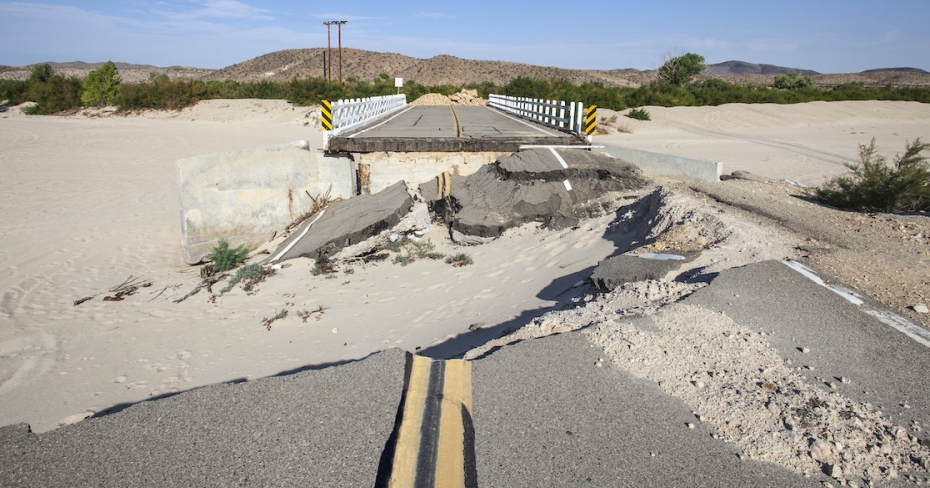 The recession brought on by the COVID-19 pandemic is unlike any other in history for one big reason: women are bearing the brunt of it to staggering effect — so much so, in fact, that it's being dubbed a "she-cession."
According to a July 2020 report by RBC Economics, the pandemic has pushed women's participation in the labour force to its lowest point in three decades, with 1.5 million losing their jobs in the first two months of the recession. 
The reason this demographic – much of it comprising women of colour and those living in low-income communities – has felt the impact of this recession so strongly is because 56% of working women have occupations in the 5Cs: caring, cashiering, catering, cleaning, and clerical functions. These female-dominated sectors were the first to see major shutdowns during the pandemic, resulting in decreased hours and wages, and could be the last to reopen. 
But there's also the fact that this pandemic has relegated women back to the home, a place where they are still predominantly the primary caregivers. Round-the-clock childcare, which now includes daily virtual learning and/or home-schooling, is falling largely to mothers. 
This may be our moment to get childcare right in this country
"When it comes to women and labour market participation, the entire landscape has transformed and it will never be the same," says Anjum Sultana, director of public policy, advocacy and strategic communications at YWCA Canada. "We will feel the implications of this time for the next decade, so we need to start acting like things are going to be different and take action, rather than simply acknowledging what's happening without doing anything."
Now into the second year of the pandemic, this need is even more dire. Employment in male-dominated sectors (e.g., construction and manufacturing) has recovered relatively quickly since last spring, according to RBC Economics, but women-dominated sectors are recovering comparatively slowly. 
For women to gain back the economic ground they've lost, real structural and systemic changes will need to be made across Canada. Here are some examples of what those changes could look like: 
National childcare
The most essential changes needed are rooted in the need for universal access to affordable childcare services that can allow either or both parents to work. In fact, greater childcare options can enable women to become entrepreneurs, particularly women of colour who often opt for side-hustles in order to achieve family flexibility.  
"I'm most hopeful about childcare because the discussion is gaining traction at the federal level," says Sarah Kaplan, professor and director of the Institute for Gender and the Economy at the University of Toronto's Rotman School of Management. 
"We need to change the narrative that argues it is too expensive to pay for accessible childcare for all. In fact, it is too expensive not to do it. Investment in early childhood learning and care returns more to government and society, and creates more jobs than investment in infrastructure, which is the typical approach to government stimulus spending during a recession. This may be our moment to get childcare right in this country. Currently, we lag far behind the leading OECD countries and it would be a shame if we didn't use this moment to catch up."
Investments in social infrastructure
"In previous recessions when we had economic losses, as a country, we invested in roads and bridges and big construction projects because, oftentimes, the folks that lost their jobs were men," explains Sultana. "These projects helped get them back to work. But today's crisis is different, because women have been the most impacted. So instead we can choose to invest in social infrastructure."
That includes childcare centres, which double as an essential service that Canadian families are in need of right now; affordable housing, which could include ramping up the National Housing Strategy; creating more jobs for local workers; easing the rise in gender-based violence, which is correlated to the affordable housing crisis; and, finally, greater access to the internet.
"For many of us who may be in urban centres, we've been dealing okay with that transition to working from home," says Sultana. "But it's still been very challenging for low-income people, whether that's because they have limited devices and/or multiple people in a single household, and especially for those in rural or remote communities where access to the internet could be the difference between life or death." 
Women shouldn't need to choose between one pandemic versus another
That may sound extreme, but the internet is still a luxury. In many Indigenous communities, too, there is less access to information and opportunity, whether that's skills and training programs or building online networks, creating a connectivity gap. It's made something as simple as home-schooling or telehealth impossible for some. 
Finally, it's time long-term boil water advisories across the country were addressed, with so many Indigenous communities still having little or no access to clean drinking water.
"It's just so sad that in 2021 these are still changes we need to see," says Sultana. "That's infrastructure that we need for not only a post-pandemic recovery — like how can you wash your hands if you don't have access to clean water? — but an important foundational piece to support Indigenous communities and their sovereignty."
Universal paid sick days
For many years, advocacy groups have been urging the government to adopt legislation that provides workers with at least seven paid sick days per year, along with an additional 14 paid sick days during public health emergencies.
And we saw this issue play out in real time over the last year. Universal paid sick leave, especially amidst a pandemic, "is essential to assure that people, especially those working in essential sectors, can stay healthy and help others stay healthy," says Kaplan. After all, the choice to work while sick or take time off without pay is a regressive one, which low-income employees are the most likely to face.
Currently, 58% of Canadians have no employer-paid sick leave benefits, according to a recent UBC research study. That number climbs to a staggering 74% for low-income workers.
Annual paid sick days are a legal requirement only in Quebec and Prince Edward Island. In 2019, the Ford government repealed Ontario's previously required two paid personal emergency leave days per year, replacing them with three unpaid days for illness. The income support program announced by the federal government last July, which offers 10 days of leave related to COVID-19 for those who don't already have the option, was something of a baby step, as it is temporary, has specific eligibility criteria, and a considerable waiting period. 
Increased funding for domestic violence support services 
The "shadow pandemic" is what the United Nations has labelled the rise in violence against women during the pandemic, with so many living under lockdown with less access to refuge from their abusers. We know that there has been a 20 to 30% rise in gender-based violence across the country, while Sultana says YWCA shelters have seen higher rates of uptake, close to 40 to 50%.
In various areas around the country, domestic violence shelters and helplines are reaching capacity and struggling to meet the needs of all victims, while many are unaware that shelters are even open and still accessible. These spaces have had to multiply their efforts during the pandemic by limiting their capacity in order to follow health guidelines, but also find additional space to support their usual intake, and have switched to remote counselling. For many, that entails providing women with phones and laptops in order to stay connected, and also finding ways to reach those in more rural areas who are unable to access public transport.
When you face a labour market disruption, it has a scarring effect on your career, but the earlier you face that, the worse of an impact it has
"Women shouldn't need to choose between one pandemic versus another pandemic," says Sultana. 
"But a lot of these issues are reflections of systemic and chronic underfunding of this sector. One of the things we have been pushing for since 2014 is a national action plan on gender-based violence, where we get not only the federal government but the provinces and territories all sitting together to figure out how they're going to address this issue, because it doesn't just stop at the border of one province."
Support for women-led small businesses
Small and medium-sized enterprises (SMEs) have faced the biggest impact from lockdowns. According to the Feminist Economic Recovery Plan for Canada, co-authored by Sultana and led by Kaplan, although only 16% of SMEs are owned by women, these businesses tend to be concentrated in those heavily hit 5Cs. 
The report cites a recent Canadian Women's Chamber of Commerce survey, which found that "88% of entrepreneurs from underrepresented groups (women, racialized people, people with disabilities, Indigenous peoples, immigrants, refugees, and LGBTQ2S+ people) have lost contracts, customers or clients during the pandemic." These businesses need targeted support, especially considering that women-led businesses create more jobs than those run by men, according to Ernst and Young, because they often work in "labour-intensive" sectors.
That support can look like emergency funding, skills training and mentorship, direct funding to businesses in the 5Cs, and engaging in meaningful discussions with Black, Indigenous and other marginalized communities on what kind of sustainable benefits they require.
Increased parental leave pay
"Parental leaves needs a major reform," says Kaplan, who cites a need for increasing replacement wage rates to 85% for lower income workers (replacement wage rates currently range from 33% to 55% depending on the type of parental leave), making benefits more accessible to gig workers and others, and creating "a much more robust use-it-or-lose-it leave program for the second parent in the home."
The burden is not on women to prove their worth. The burden is on those in power
Not only is this essential for a better work-life balance, but it will keep women from relinquishing paid employment for more time at home. Paid leave can also help parents' mental and physical health and those of their children. Various studies have shown, in fact, that longer maternity leave raises the likelihood of children receiving adequate doctor's visits and vaccinations, and decreases the likelihood of the mother developing clinical depression.
Giving the charitable sector its due
According to the Ontario Nonprofit Network, 80% of the nonprofit sector labour force across the province and Canada consists of women workers, who are largely made up of Black, immigrant, and Indigenous women, women with disabilities, and women from the LGBTQ2S+ community. This means a gender-based intersectional lens is needed when it comes to looking at what supports women require.
"We need to make funding applications for nonprofits and charities less complex," explains Sultana. "I've heard so many organizations say that, for example, even when the government puts out pandemic benefits, by the time you actually read the fine print, it's impossible to apply. It makes it seem like anything related to women is a project. But women are not projects, so we need to move away from short-term project-based funding and move toward long-term core funding."
Introduce a job guarantee for young people
"The group that has been hardest hit are folks under the age of 24," says Sultana. "That is such a formative time. When you face a labour market disruption, it has a scarring effect on your career, but the earlier you face that, the worse of an impact it has. So right now, there are hundreds of young people who have lost their jobs, and we don't know how we're going to actually get them back into the labour market, so we need to look at things like a job guarantee. We need to have tailored approaches for young people, because anything that happens to them we are going to feel for much longer."
A workforce without women is likely to widen already-existing gaps — in wages, in career trajectories, in access to the top. More women will be living at lower incomes than their male counterparts, and that's hardly a modern society. So how do we finally convince the powers that be that women are essential, just as so many of their jobs have been labelled?
"We don't need to convince anyone," says Kaplan. "The burden is not on women to prove their worth. The burden is on those in power, those who hold the purse strings, those who hire and promote people, to realize that their lack of action is undermining the ability of all people to achieve their potential and holding back the prosperity of our country." 
This is a national crisis that is no longer about acknowledgement, but action. And the pandemic may just be what brings us there.