Globe and Mail names LowestRates.ca one of Canada's Top Growing Companies
By: LowestRates.ca Staff on

September 27, 2019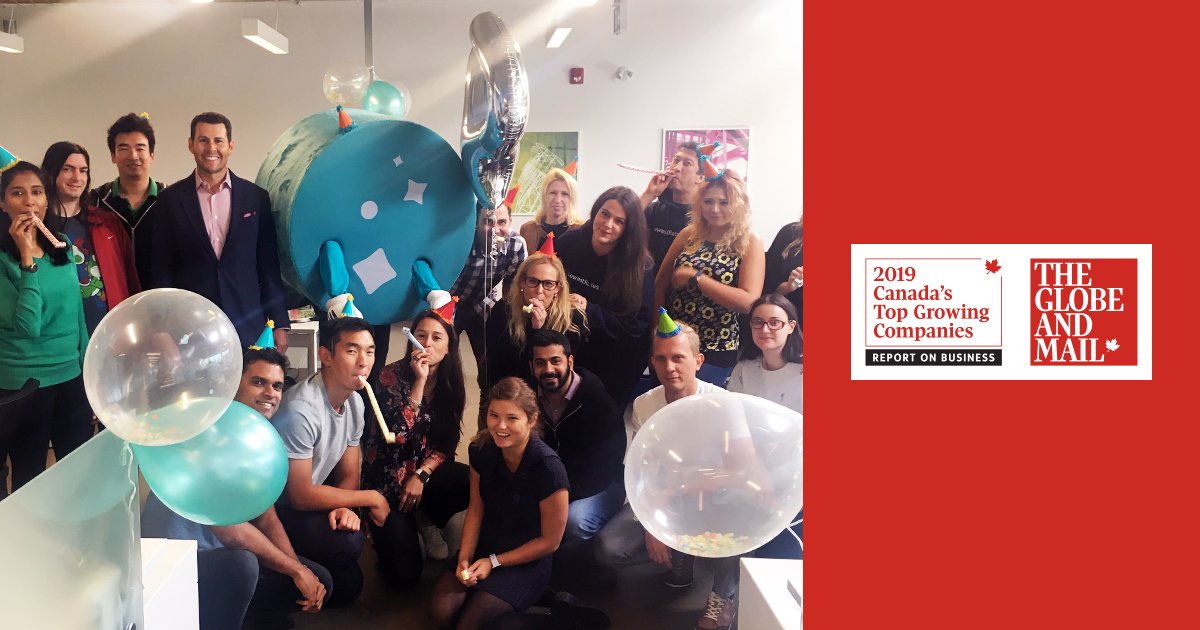 We've got great news everyone: we've won an award!
The team at LowestRates.ca is thrilled to announce that The Globe and Mail has listed us in the top 20% of its the inaugural Report on Business ranking of Canada's Top Growing Companies. Winners are ranked based on their revenue growth in the past three years — and LowestRates.ca earned its spot with three-year revenue growth of 705%.
Not too shabby, huh?
"It's such an honour to be included in this list," says LowestRates.ca's co-founder and CEO, Justin Thouin. "Our mission is to make it easier and quicker than ever for Canadians to find the best prices on financial products. Our company's growth and this award is a testament to the fact that we're fulfilling that mission — and we hope to continue to do so in the years to come."
In case you're keeping score, that's the second award we've won in the past month — a few weeks ago, Canadian Business ranked us on its prestigious Growth 500 list.
This is the first year The Globe and Mail has put out its Top Growing Companies ranking. The program aims to celebrate entrepreneurial achievement in Canada by identifying and amplifying the success of growth-minded, independent businesses in Canada. It's a voluntary program; companies had to complete an in-depth application process in order to qualify.
In total, 400 companies made the ranking this year, with LowestRates.ca coming in at 75. The full list of 2019 winners is published in the October issue of Report on Business magazine — which is out now — and can be found online at tgam.ca/TopGrowing.
"We created the Canada's Top Growing Companies program because we believe there is much Report on Business readers can learn from the successes of the country's best entrepreneurs," says Derek DeCloet, editor of Report on Business and executive editor at The Globe and Mail. "We're excited to be telling their stories."
We want to take some time to not only thank The Globe and Mail for this ranking, but also every Canadian who has used our website in the past seven years. It's been an incredible experience to grow from a website with barely any visitors in 2012 to one in which millions of Canadians now visit every year to save money. We wouldn't be here without you — so thank you!