MaRS Momentum names LowestRates.ca one of Canada's next $100M companies
By: LowestRates.ca Staff on

July 22, 2020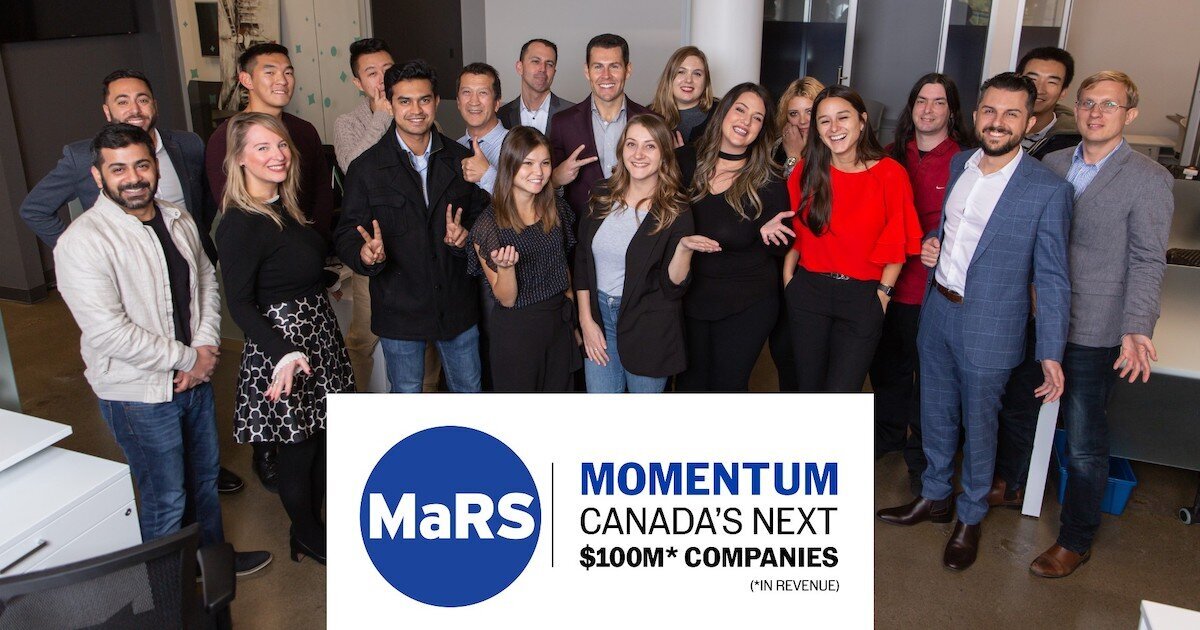 In today's very exciting news, we're happy to announce that LowestRates.ca placed on MaRS Discovery Momentum's list of the next $100-million Canadian companies.
The inaugural list features 53 high-growth companies that are on their way to reaching $100M in revenue in the next five years.
"We are thrilled and honoured to be featured on such a prestigious list," says Justin Thouin, Co-Founder and CEO of LowestRates.ca. 
"We're looking forward to continuing our growth and our mission to become the first place Canadians go to when they have a personal financial decision to make."
MaRS Momentum is designed to support the executives of fast-growing ventures in multiple sectors, including education, finance, business, sustainability, and entertainment by providing strategic support around issues like attracting talent, raising capital and expanding to global markets. The program is funded in part by the Government of Canada through the Federal Economic Development Agency for Southern Ontario.
"The companies we have selected are being built on Canadian values," said Krista Jones, Momentum's founding executive, in a statement. "They are growing in sustainable, profitable ways, solving urgent issues and creating the kind of good jobs Canada needs."
We'd like to take some time to thank MaRS Momentum for the recognition and for the work they do for the startup and scaleup community in Canada. We're excited to be featured among the best and brightest, particularly in the fintech space, with companies like Borrowell, recognized for advancing financial inclusion, and Koho, a company that was created to solve inequality in banking.
LowestRates.ca was founded in 2012 with a simple mission: to help Canadians save money by allowing them to easily compare rates on financial products, such as insurance, mortgages, loans and credit cards. We're proud to say we've done just that by saving Canadians more than $1 billion in interest and fees since our inception.
Last year we were the recipient of multiple awards, including the Globe and Mail Top Growing Companies Award (ranking No. 75), Startup Canada's High-Growth Entrepreneur Award, and the Insurance Business Magazine Readers' Choice Award for Best Service Provider.

We look forward to continuing to help Canadians make better financial decisions and save money on personal finance products. Thank you again to MaRS Momentum and to all the Canadians out there who use our site. Here's to you!