Are cottagers eligible for home insurance discounts because of COVID-19?
By: Bhagyashri Pawar on

May 15, 2020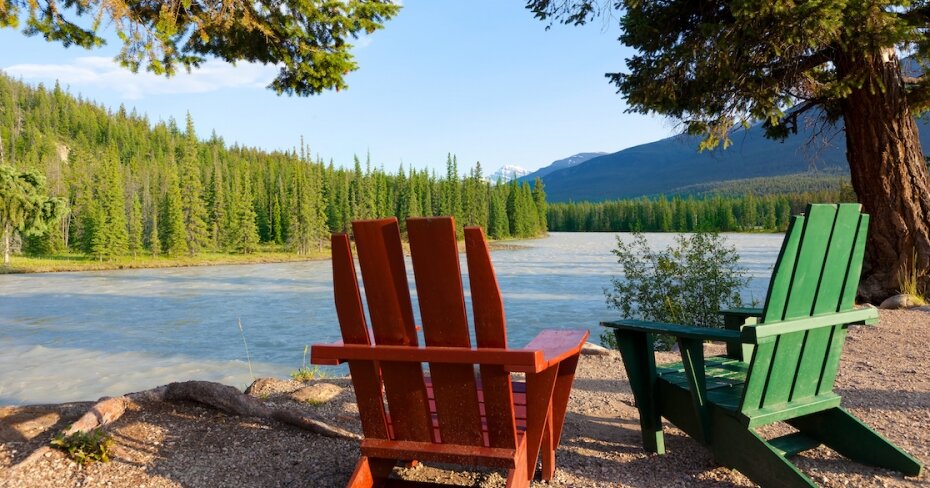 The Victoria Day long weekend has arrived but most cottagers are still confused about whether or not they can visit their vacation home amid the pandemic. 
In recent months, Ontario Premier Doug Ford has urged cottagers to refrain from visiting their seasonal properties during lockdown, but when a journalist asked him at a recent press conference if cottage owners should still have to pay property taxes if they aren't being allowed to use their properties, Ford replied: "There's only so long you can hold back taxpayers from going to their cottages."
While the property tax debate is yet to be settled, questions about home insurance premiums have also started to crop up. If people aren't allowed to visit their cottages, can they expect some financial relief from their home insurance providers?
Concerns from cottagers
Connor Griffiths, who runs the vacation rental management company, Lifty Life, owns two vacation properties in British Columbia — one in Whistler, and the other in Harrison Hot Springs. His insurance provider actually recently increased his premium at his Whistler property, "to three times of what it used to be. I suspect insurance in Harrison will also go up," he says.
He usually rents out both properties but all reservations have been cancelled due to COVID-19. "We are looking into options where we can cut back [on coverages]," he says, and is still in talks with his home insurance provider to reduce premium costs given the pandemic.
Marcus Anwar, the co-founder of OhMy.ca, lives in London, Ont. and owns a riverfront vacation home in Amherstburg, Ont., which he plans on using once the restrictions are lifted. "We received a letter stating we got a discount on our premium for our auto insurance since we are not commuting as much," says Anwar. "Our premium on our vacation home should also be reduced if we are not going to be using it this summer."
Can cottagers get a discount on their home insurance right now?
"No," says  Elektra Hilton, Director of Operations at HUB Customer Central. "However, insurance companies are offering relief by deferring payments when/if necessary." She suggests reaching out to your insurance company if you require payment adjustments. But beware that deferral doesn't mean forgiveness.
"The insurance payment deferral moves the same payment to a later date, likely increasing future payments," says Hilton. "This option should only be considered if absolutely necessary."
Just because you're not going to your cottage doesn't mean there are no risks present, so from that perspective, insurers are unlikely to budge.
"If you're not there for extended periods, it actually increases the risk that the loss might be more severe," says Stefan Tirschler, Product and Underwriting Manager at Square One Insurance. "There's less likelihood of someone being present there to notice a problem and prevent it from turning into a serious claim, unlike your primary home where you're present all the time."
That said, for those who rent out their cottages but are now unable to do so because of the coronavirus, there may be some discounts available.
"For people who rent out their cottages, their home is insured differently," says Tirschler. "They'll have coverages in their policy specifically for the rental, such as loss of rental income, and additional living expenses. They may have an opportunity to change that if they no longer need to carry coverage for loss of income."
Do you still need cottage insurance during COVID-19?  
Despite the pandemic having altered plans for people wanting to use their cottages, paying your home insurance premium is still essential.
"When obtaining cottage insurance, the premium already takes into consideration that it's only used seasonally," explains Hilton. "Whether you're using the cottage or not, you want to make sure that the building and any contents are insured for fire, lightning, and explosion."
"Your cottage is still exposed to the same type of loss," adds Tirschler. "If you think about a seasonal home, they're often located in a more rural area. . . and things like wildfire or windstorm or falling trees, that risk is still there, whether or not you're visiting the cottage."
Other ways to reduce cottage insurance costs
The one thing most home insurance experts agree on is that you should reach out to your home insurance provider to explore your options. 
For example, you could increase your deductible, invest in a monitored alarm system to bring your premiums down, or remove business insurance if you're no longer renting out your property. Beyond that, just making sure your policy is up to date and reflects the current circumstances could help lower your costs.
"The best way to keep your premiums as low as possible is to keep the risks as low as possible," says Tirschler. "There's never any harm in calling your home insurance provider and asking the agent. . . 'is there anything that I should know about this current circumstance?' Things like the sump pump can help reduce the premium with some providers," he says. "If steps to reduce wildfires have been taken around your cottage's location, that can have a positive impact on the premium."
The good news is that it's relatively straightforward to make these changes to your policy. "Many cottagers are calling in to update their policies, and change their coverages," says Tirschler. "Or they're doing it online."

This story has been updated from a previous version.