How much does raising your deductible impact your premiums?
By: Jane Switzer on

October 12, 2023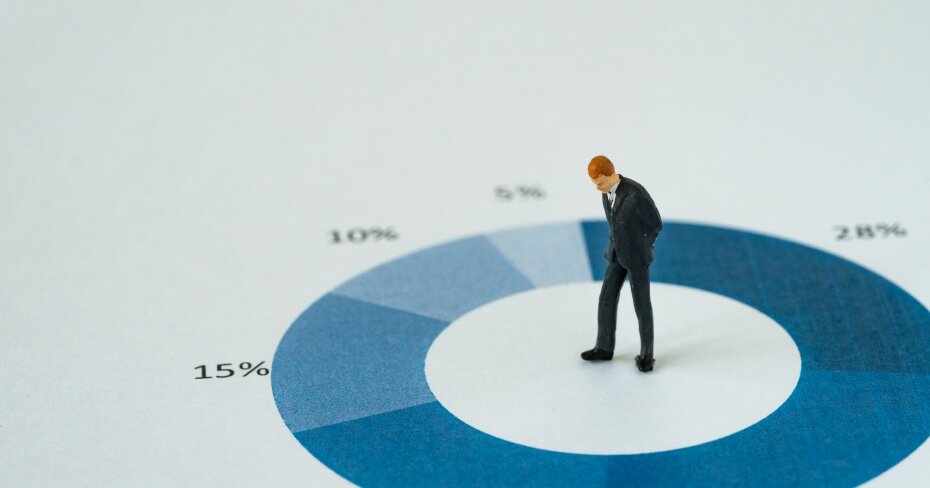 Disaster struck, but your insurance claim was approved – you can breathe a sigh of relief. But that doesn't mean you're totally home free.  
Before paying out your claim, your insurance company will subtract the deductible from the total amount. A policy's deductible determines how much of your own money you must pay toward a claim before insurance covers the rest. Your deductible also affects how much you pay in monthly premiums. Before choosing the deductible for your policy, it's important to understand how a deductible works, when it applies, and what you can afford. 
What is a deductible? 
In the insurance world, a deductible is the amount of money you have to pay out of pocket toward an approved claim before your insurance coverage starts. Deductibles can apply to different types of insurance including home, tenant, auto, health or business insurance. A deductible can be a dollar amount or, in the case of home insurance, a percentage of the home's insured value. 
For example, if you file a claim for $5,000 and your policy's deductible is $1,000, the insurance provider would subtract your $1,000 deductible from the $5,000 approved claim and pay out the remaining $4,000. 
Insurance companies require you to pay a certain amount out of pocket as a way of sharing the financial risks and responsibilities of insuring your property. Deductibles also help thwart people from regularly making minor claims and disincentivize making fraudulent claims.  
How much can raising your deductible lower your home insurance premiums? 
In general, choosing a higher deductible means you'll pay lower home insurance premiums. However, how much you pay in home insurance premiums also depends on factors like where you live, the specifics of your home (age, size, general condition, etc.), the type of coverage you choose, your credit score and your claims history. 
Related: Replacement value is central to home insurance pricing. Here's why. 
"How much you can save by increasing your deductible depends on your insurance provider," says Stéphane McGee, Head of Product and Pricing at Onlia Insurance. "At Onlia, increasing your deductible by $500 can save you 5% on your premium." 
But raising your deductible has a few risks, such as raising it beyond the point you can afford to pay up front if you need to make a claim.  
"Raising your deductible means that you'll have to pay more out of pocket before your insurance kicks in to cover your loss," says McGee. "If you're looking to save money in the short term, chances are you won't want to pay the extra cash to cover your higher deductible if you need to make a claim. And since there's no way to predict when you may need to make a claim, there's always a risk involved." 
When does your deductible kick in when you make a claim?  
If your claim is approved, you don't have to pay any money to the insurance company – instead, they'll will simply subtract the deductible amount from the total claim amount and pay out the remaining balance.  
Because you'll need to pay out your deductible anyway, not every claim is worth making. For example, if your insurance company approves a claim for $750 but your deductible is $1,000, it's not worth making a claim because the cost of the damage is less than your deductible (particularly because making a claim may lead to higher premiums in the future).  
With home insurance, a deductible usually applies to claims related to the main dwelling and any detached structures, personal property, additional living expenses and certain endorsements. You don't typically have to pay a deductible on personal liability claims if someone is injured on your property, or if you or someone in your household causes injury to another person off your property or damage someone else's property. 
How to set the best deductible for your situation 
When you apply for an insurance policy, the insurance provider will typically let you choose a deductible between a specified minimum and maximum amount, usually between $500 and $5,000.  
McGee says the deductible amount you choose should always be based on your own comfortability and budget. When setting your deductible, think about how much you could realistically afford to pay up front in the event of an emergency, while balancing how much you can afford to pay in monthly premiums.  
"What you choose really depends on your risk tolerance – if you're comfortable paying a higher deductible upon submitting a claim, you can save on your monthly premium," says McGee. "But if you have a lower risk tolerance and want extra peace of mind that you won't have to dig as deep into your pocket if something unexpected happens, then a lower deductible is a better choice." 
You can contact your insurance provider directly to find out how much raising or lowering your deductible will affect your premiums.  
"Once you speak to your provider to understand how much you can save by increasing your deducible by a certain amount, compare the cost savings on your premium to see if the savings will be worth it," says McGee.  
In addition to, or instead of, raising your deductible to save money on insurance, you can avoid paying more in monthly payments by simply comparing home insurance providers for the best rate. That way, you'll be able to reap more savings from the get-go without compromising on the quality of your insurance.  
Save 30% on average on home insurance
Compare quotes from 50+ Canadian providers in 3 minutes.