Home insurance isn't mandatory but here's why we highly recommend it
By: Lisa Coxon on

February 7, 2023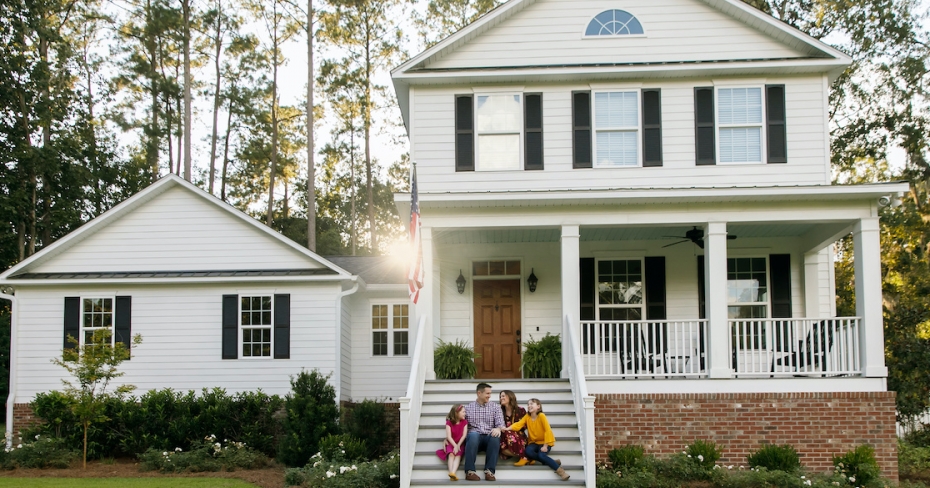 This article has been updated from a previous version.
During the early hours of a Sunday in 1666, a massive fire erupted in the city of London, England. The inferno started in a bake shop and raged on for five days, engulfing 13,200 homes, 87 parish churches, The Royal Exchange, Guildhall, and St. Paul's Cathedral. Damage was estimated at 10 million British pounds.
The Great Fire of London — as it's known today — may have spurred the demand for home insurance. According to Intact, one of the early indicators that a person had home insurance was a metal plaque known as a "fire mark" that was placed on the home's exterior, somewhere easily visible. The plaque told firefighters that the building was insured and in the case of a fire, saving it should be a priority.
Home insurance has come a long way since then. But one thing that hasn't changed is that it's still an optional product. Unlike auto insurance, which is mandatory and regulated by various provincial government bodies, home insurance is optional. But just because it's not mandatory, doesn't mean it's not important and highly recommended. Plus, comparing home insurance rates can help make it a significantly low expense in the grand scheme of things.
Home insurance is optional — unless you want a mortgage
The first and most obvious reason home insurance premiums aren't regulated is because the product itself isn't mandatory.
"The government isn't concerned about what you're doing to protect your home or your belongings," says Pete Karageorgos, the Insurance Bureau of Canada (IBC)'s former director of consumer and industry relations (Ontario). "That's your own personal choice."
Home insurance isn't mandatory, but in the case of getting a mortgage, it's pretty well required. Almost every lender will require proof of property insurance before agreeing to issue a mortgage to someone.
Most lenders will want proof that you're insured for the full replacement cost of your home
"Lenders want to protect their interests," says Karageorgos. "They want to protect their investment in that property. It isn't an issue of looking at the good of the larger community, which is what auto insurance is designed to do. Property insurance is different."
Lenders also want to ensure that you're able to keep paying the mortgage even if your home is destroyed. Most lenders will want proof that you're insured for the full replacement cost of your home, which is why it's important to provide your home insurance company with any information that affects the home's replacement value, including recent upgrades or renovations. In any case, home insurance can save you a world of financial pain when it comes to repairing, say, a flooded basement, which can cost $43,000 to repair, according to IBC. Most would rather pay a monthly premium for home insurance in order to avoid bankruptcy in the event of such property damage.
Home insurance especially important for liability
"Auto insurance is a bit of a social policy," says Karageorgos. "Social in the sense that someone can get hurt: passengers, drivers, innocent individuals, from someone's use of an automobile or any vehicle."
In other words, because no other people are really at risk of injury from you owning a home in the same way they are when you drive a car, the government isn't as concerned with regulating the product.
"Your exposures are different," explains Karageorgos. "Homes don't run into people. Homes don't cause injuries, typically."
That said, it's not impossible for someone to injure themselves in or around your home. And most property insurance policies — be it for homeowners or renters — come with personal liability coverage for this very reason. When you purchase a property insurance policy, you're not just protecting your contents; you're protecting yourself, too.
Liability coverage is designed to protect the policyholder in case a third party tries to sue them for injuries sustained on their property. Liability coverage usually starts at $1 million, but you can opt to pay for a higher limit. When you have a homeowners or renters insurance policy, you're protected not just at your own home but anywhere around the world if you accidentally cause injury to someone or their property.
Calls for regulating home insurance
Regulation could be especially useful in the home insurance sector, where premiums continue to rise, and extreme weather patterns and high inflation mean these increases aren't expected to stop any time soon.
But there's also the argument that regulation could have negative consequences.
"If I'm a homeowner and I don't have any claims because I take more pride, I take more care, and I maintain my property better than my neighbour who has a claim every other year, then I might think why should I be subsidizing that person?" says Karageorgos. "So there's some discussion that needs to happen about that in terms of the whole concept of pooling and risk."
To mandate property insurance may make it difficult for some people to be able to afford daily living
This is already a point of contention within the auto insurance sector, where premiums are determined largely in part due to where you live. Often criticized as being "postal code discrimination," drivers who live in areas where there are many claims will often see significantly higher premiums, even if they themselves haven't made any claims.
Not everyone can afford home insurance, either. "Sometimes you may have people who may be only barely able to afford rent and may not be able to afford insurance," says Karageorgos. "To mandate that everyone would require property insurance may make it difficult for some people to be able to afford daily living."
Karageorgos is hesitant to open the regulation door to the government. "The government has a tough enough time handling the issues that it currently deals with," he says. "Regulation may require an increase in bureaucracy, and an increase in taxes. From a societal standpoint, there are other more important priorities that the government should be focussed on."

Interested in creating content with LowestRates.ca? Reach us at [email protected].
Save 30% on average on home insurance
Compare quotes from 50+ Canadian providers in 3 minutes.