These Canadian companies are doing good things with their money during COVID-19
By: Lisa Coxon on

April 15, 2020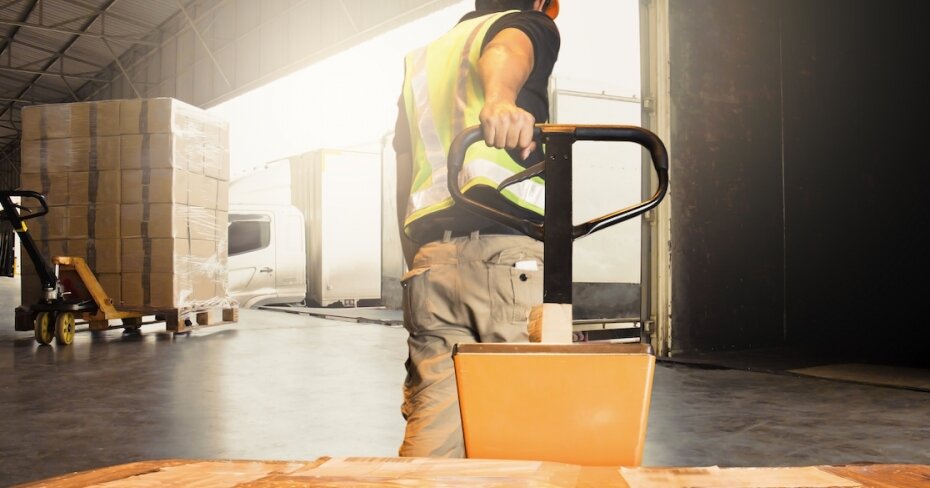 In the recently tweeted words of Stephen Colbert, "The last two weeks have been a strange ten years."
As we continue to navigate the ups and (many, many) downs of self-isolation and physical distancing, it can help to look for some good amidst all the bad.
Not only do we need positive news in dark times like these; we need leadership — yes, from our politicians but also from our country's businesses who are fortunate enough to be staying afloat during this time. That's why we've rounded up a list of Canadian companies that are stepping up and doing positive things with their money and resources in an attempt to help make COVID-19 a little easier to manage.
This list is just a start. We'll keep adding to it as the pandemic continues. So if you know of a Canadian company that's stepping up in a big way right now, get in touch. 
Endy: donated mattresses to front-line healthcare workers at B.C. hospital
Last week, Canadian mattress company Endy responded to a call from anesthesiologist Dr. Shannon Lockhart at St. Paul's hospital in Vancouver, B.C., who said that she and her ICU team would be pulling overnights in the hospital as they prepared for a flood of COVID-19 patients. Save for some uncomfortable mattresses in some of the hospital's call rooms, staff would need to find rest on stretchers, many of which are in hallways. 
"We knew we had to help," Rajen Ruparell, Executive Chairman and Co-founder of Endy, told LowestRates.ca in an email. 
Endy donated enough mattresses, pillows, and mattress protectors for all of the hospital's ICU staff as well as its critical care unit. The products arrived at the hospital on April 1.
"This donation is a reflection of our love and appreciation for healthcare workers across Canada," said Ruparell. "It has been inspiring to see our country come together during these uncertain times, helping in any way they can. From all of us at Endy, and our customers coast-to-coast, thank you."
Willful: free wills for Canada's healthcare workers
At the end of March, online estate planning company Willful launched an initiative that offered 1,000 free wills and Power of Attorney documents to Canada's healthcare workers.
"As soon as COVID's severity increased, we started to see a rise in demand for emergency plans through Willful," Erin Bury, Willful's CEO, told LowestRates.ca in an email.
"We heard from doctors, nurses, and other healthcare workers who were advised by their hospitals to get these plans in place. As a digital product company, we can't help by manufacturing masks or other PPE, but we can help by reducing friction to getting emergency plans in place."
After the initiative launched, Willful saw requests from more than 400 people in just over a week. As of this writing, it has given out 1,300 free wills to healthcare workers, surpassing its initial offering.
"While we wish people weren't getting these documents done out of fear and anxiety," said Bury, "we're glad that after this is all over, even more Canadians will have these important documents in place."
Mary Brown's Chicken: paid to take down Postmedia's paywall for a month
It could have easily been misconstrued as an April Fool's joke, since it's not every day that a fried chicken chain lends a helping hand to the media. But that's what Markham, Ont.-based Mary Brown's Chicken did on April 1 when it paid to remove the paywall on all Postmedia content for the month of April.
The partnership between Postmedia and Mary Brown's was forged in an effort to make credible information around COVID-19 accessible to all.
"People now want news more than any other time in our recent history," Jeff Barlow, Mary Brown's VP of marketing, told LowestRates.ca in an email. "That was the whole insight behind doing this with a news organization."
Kind Wealth: offering free financial consultations
Many Canadians are struggling financially as a result of the pandemic. Since March, Canadian financial services firm Kind Wealth has been enlisting the help of nearly 20 financial planners, coaches, therapists, advisors, accountants — you name it — to provide pro bono financial consultations to anyone struggling with financial anxiety or stress as a result of coronavirus.
To date, they've done about 60 free consultations.
"As social distancing measures kicked in and businesses were shut down, all around us people have been losing their jobs, their contracts, their small businesses," says Kind Wealth founder, David O'Leary. "Right now, more than ever, we need to come together and support one another. This was one way we knew how we could help."
Knix: started a GoFundMe in order to donate PPE to healthcare workers
Joanna Griffiths is the sister of a frontline healthcare worker. She's also the founder of Knix, a Canadian women's intimate apparel company based in Toronto.
When she heard from her brother, a doctor, in late March that his hospital was going to run out of personal protective equipment (PPE), Griffiths reached out to her suppliers and launched a GoFundMe campaign with the goal of raising $200,000 in order to source PPE for healthcare workers. So far, she's raised just over $186,000. 
Knix and its partners are covering all costs associated with the shipping and distribution of the items. As of April 12, more than 15,000 masks and 15,000 gloves had been distributed to 39 organizations.
As Twitter user Chantal Ireland put it: "My @knixwear bras are more supportive than yours."
CCM Hockey: donated half a million surgical masks to healthcare workers
In a partnership with some Canadian hockey players, hockey equipment company CCM Hockey announced on April 8 that it will be donating 500,000 surgical masks to healthcare workers to help keep them safe in the fight against coronavirus.
Some of the players included in the partnership are Sidney Crosby, Alex Ovechkin, Conor McDavid, and Marc-André Fleury.
The masks will be distributed to frontline healthcare workers during the week of April 27.
In addition to that initiative, CCM announced on Monday that it's prepared to produce 150 protective hoods a day for Quebec's healthcare workers in order to protect them from aerosolized or airborne COVID-19 particles.
Labatt Breweries: started producing sanitizer instead of beer at some factories
In late March, Labatt Breweries of Canada announced that it would start making hand sanitizer instead of beer at five of its factories. 
The brewer said it would be producing 50,000 bottles of hand sanitizer that would be donated to Food Banks Canada, as well as to frontline workers and any bars and restaurants that were remaining open (presumably for takeout) during the lockdown.
"This is a national crisis like we haven't seen in our lifetimes," Charlie Angelakos, the vice-president of legal and corporate affairs at Labatt Canada, said in a news release. "We feel an obligation to do everything we can to help through our Disaster Relief Program."
The Labatt factories that will be producing sanitizer in place of beer are located in London, Ont., Edmonton, Montreal, Vancouver, and Toronto.
Body Harmonics: free online pilates class for healthcare workers
"It's interesting to me that movement is not an essential service," says Margot McKinnon, founder of Body Harmonics pilates studio in Toronto. "I understand why, with social distancing, but when you look at the effect of movement and how it helps calm your anxiety, it's kind of a no-brainer for people in my world."
That's why Body Harmonics recently launched a "Caring for those who care" project, in which healthcare workers can enjoy a free online restorative pilates class every Sunday on the Body Harmonics YouTube channel. The 30-minute class is done standing, since McKinnon and her team figured many frontline workers will be on the job, perhaps even in their scrubs, when they can find the time to fit this in.
McKinnon has tapped her network of pilates teachers around the world, and those in the Body Harmonics family as well, who are donating their time for free. The class is currently available in eight different languages, including Mandarin, French, Italian, English, and Ukrainian — and that list is expected to grow.
Back in March, Paramount Fine Foods, which offers Middle Eastern cuisine, began offering frontline healthcare workers 50% off the price of staff takeout meals.
"It's about supporting each other and understanding that everyone is experiencing hardship right now," Mohamad Fakih, founder of Paramount Fine Foods told Restobiz.ca. "We must come together as a community to best support one another and fight through this together as one strong entity."
Offering discounted meals isn't all the restaurant chain is up to, either. It's also donating nearly 2,000 meals to GTA food banks and shelters in an effort to help out during the pandemic.
Sleep Country Canada: donating $1.5 million in product to at-risk communities and hospitals
Sleep Country Canada announced on April 20 that it would be donating $1.5 million worth of products to local vulnerable communities facing overcrowding and having a hard time implementing physical distancing during the pandemic, including homeless shelters and community living programs. These organizations will receive items like mattresses, adjustable bases, bed frames, sheets, protectors, and pillows. Sleep Country is also donating products to hospitals and care facilities so that frontline medical workers working extended hours have restful sleeping arrangements.
"The COVID-19 health crisis has established an urgent need to provide vulnerable and at-risk communities across Canada with safe sleeping arrangements that deliver physical distancing measures," says Dave Friesema, chief executive officer of Sleep Country.
"We are working closely with community organizations to donate essential sleep products that will support those who need it most, with a safe and secure place to rest each night."
Kraft Canada: donating its ad space to small Canadian businesses 
Small businesses across Canada are struggling, and with delivery and take-out now being their only options, Kraft Canada has offered to help them get their message out by donating its existing ad space.
"Canadians don't need peanut butter ads right now, they need and want to help their communities stay intact," says Fed Arreola, chief category and brand officer for Kraft Heinz Canada.
Some companies that have benefited from this initiative include Robyn's Cookies in Toronto, Bigsby The Bakehouse in Vancouver, and Jenna Rae Cakes in Winnipeg.
"We were very thankful to Kraft for gifting us their Instagram ad space," says Ashley Illchuk, co-owner of Jenna Rae Cakes. "It was a very generous gesture during a hard time for our company, and helped us get the word about our shift in business."
To date, Kraft Canada has worked with about 12 small businesses across the country, and has helped them create a mix of TV, video, and static posts. When all is said and done, the initiative will support more than 30 businesses.
"As a Canadian brand, we know this is the right thing to do for Canadian small businesses," says Arreola. "They are the engine that drives the Canadian economy and we are pleased to help provide a spark."
To be updated as the pandemic continues...