How to save money when you can road trip again
By: Barry Choi on

February 18, 2021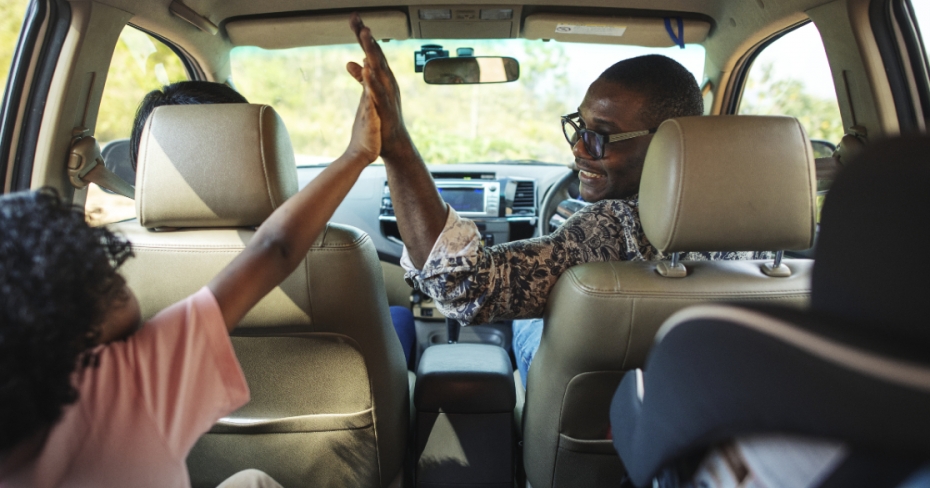 With the Canadian government still recommending that people avoid non-essential travel due to the COVID-19 pandemic, many are wondering what to do with their vacation time. Assuming that COVID-19 numbers continue to drop and provinces across the country start to lift their lockdown measures, a road trip might be the ideal solution.
Let's be clear. A road trip should only be considered if it's safe to do so. Public health has issued various warnings that change almost weekly, and some provinces still have a ban on incoming travellers. That said, if and when health professionals say it's okay to travel within or between provinces, you shouldn't feel guilty doing so.
Taking a domestic road trip can be a fun experience since not many Canadians have explored their own backyard. However, it can also be an expensive holiday if you don't pay attention. Here are six ways to save money when you can finally take a road trip again.
Choose the right vehicle
The vehicle you choose can make a significant difference to your bottom line. If you're travelling within Canada, there's a good chance you'll be able to use your own car, which will save you money on car rental fees. 
However, when making road trips, sometimes a rental car is necessary, so you want to choose the right vehicle. Rental car agencies will typically categorize their vehicles by size. Generally speaking, the bigger the car, the more expensive the daily rate will be. Another thing to consider is if they vehicle you're choosing is good on gas.
For example, whenever I travel to Disney World, I rent a car. A Ford Focus usually costs me about US$25 a day, and I won't spend more than US$15 total on gas during a four-day trip. One time I rented a Nissan Rogue, and it was US$47 a day, not to mention. Plus I spent US$60 on gas even though I drove a similar distance as previous trips.
Don't get extra auto insurance when you don't need it
Speaking of rental cars, agencies will usually prompt you every time about getting auto insurance. It's tempting to say yes because you'll want to protect yourself, but you may already have car rental insurance via your credit card or car insurance. If you own a car and currently have an auto insurance policy, then there's a very high chance that you're covered for car rentals. These policies usually include third-party liability insurance, so there's no need to purchase any additional insurance.
Many credit cards also offer rental car insurance as a standard benefit. The catch is that you'll usually need to pay for the entire rental with your credit card for the insurance to be valid. Credit card rental car insurance will rarely cover third-party liability insurance, but that shouldn't be a huge concern. In most countries, it's required by law that car rental agencies have some third-party liability insurance included. The insurance being offered is just additional coverage.
Whenever you rent a car, you should check your own insurance policy to see if you're already covered. You should also check out what the local laws are with respect to third-party liability insurance. With this knowledge, you can make an informed decision about your auto insurance needs.
Pack your meals
Since you'll be on the road for quite some time, you may want to consider packing a full-sized cooler so you can store food and drinks. Do a bit of grocery shopping before you leave so that you have food for a few days. Be sure to pack enough drinks and snacks too. Ice can be easily purchased at gas stations, so you won't need to worry about keeping things cold. Preparing meals yourself will always be cheaper than buying food, but that doesn't mean you shouldn't visit any local restaurants. I personally like to eat out one meal a day or snack at a few different places. This allows me to sample the local food scene without blowing my budget.
Don't stay in the popular areas
Admittedly, the best place to stay when travelling is right in the heart of the action, but that's usually where the most expensive hotels are. Since you'll have access to a vehicle, you might as well avoid the high-demand areas and consider the suburbs instead. Once you get outside of the core, hotel prices can drop quite a bit. Look for somewhere that has  a low nightly rate, free parking, and is close to public transportation. If you're lucky, they'll even offer free breakfast.
Cash in some of your credit card points
With the lack of travel options these days, many people are sitting on a massive bank of points that they've earned with their credit cards. Instead of hanging on to them for flights, why not use them for your rental car and/or hotels during your road trip?
Just about every travel rewards program has some kind of partnership with a car rental agency as long as you book through their site. That means you can use your points to offset your costs. Suppose your loyalty program has hotel partners or allows you to redeem your points on any type of travel expense. In that case, you might as well cash in so your accommodations will cost you less.
Use technology to your advantage
Some of the best ways to save money on your road trip can be found on your smartphone. You should always be using your GPS so you won't get lost and waste gas. Before smartphones were a regular thing, I got lost on my way home from Washington, D.C., and it added about four hours to my drive, which meant  I had to fill up my tank one extra time. 
Speaking of gas, if you use the app GasBuddy, you can see the cost of gas at all nearby gas stations so you can plan accordingly. It's also worth noting that many cities' tourism departments have apps where you can learn about the history of wherever you're visiting, so there's no need to book or hire a tour guide. 
Find the best credit card for your unique needs
Compare cards from Canada's top providers in seconds.
Compare Credit Cards