My Favourite Holiday Tradition: Elf on the Shelf
By: Tom Drake on

December 24, 2015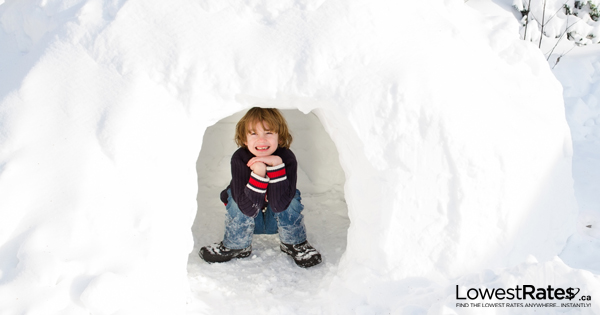 The holiday season seems more magical when you have kids. As a result, it makes sense to create an environment of fun all season long. If you can get the kids involved for the entire month of December, it makes the entire holiday season that much more fun. That's why one of my favourite holiday traditions is Elf on the Shelf.
Even though there are differing opinions on this holiday trend, I think it's a lot of fun, and my kids love it. Basically, we get an elf, and we move him around at night. The kids are supposed to find him in the morning. We named our elf "Gimbel", after the department store Gimbels used in the modern Christmas classic Elf.
What's great about this holiday tradition is the fact that we get to enjoy a little bit of Christmas magic every day throughout the month of December. It's like an advent calendar, without the chocolate. From the first of the month until Christmas Eve, Gimbel is in a different place. He watches the kids, reports to Santa Claus, and then finds a new place to be in the house. Every morning the kids run through the house trying to find Gimbel so they can see what he's been up to.
We add a twist to Gimbel, allowing him to go on adventures. Some mornings, our Elf on the Shelf is just sitting there. However, he also likes to get into a bit of mischief. One time, Gimbel raided my beer advent calendar, another day, he's having a bath in a cup of marshmallows. The kids think it's hilarious that Gimbel sometimes gets into a little bit of trouble.
The reality is that Christmas comes fast, and is only one day a year, but the season can last longer. It's such a fun time of family and togetherness, that it makes sense to look for ways to prolong the spirit of fun -- especially when there are kids involved. My children can't get enough of Gimbel, our Elf on the Shelf, and it's fun to see their eyes light up when they find him. It's fun to see the way they enjoy the season for weeks at a time, rather than just being confined to only enjoying it one day.
Not only is it fun to watch the kids, but my wife and I also have a good time trying to figure out where Gimbel should go next. We put some thought into some of the creative places that Gimbel has been discovered. While he doesn't get into trouble every day, it's still a fun exercise to see how we can create a new situation the kids will like.
So, while there's a lot of concern surrounding Elf on the Shelf, I don't feel bad about participating. It's fun, it invites Christmas spirit, and the kids love it. This silly tradition is one of my favourites for a reason.
Don't forget to share YOUR favorite holiday traditions with us! Post a picture on Facebook and/or Twitter with #MyHolidaySpirit and be entered to win one of four $250 gift cards
Image Courtesy of Adobe Stock