Saving With Your Smartphone: Part 1 – Coupon Apps
By: Lucy Zemljic on

November 5, 2014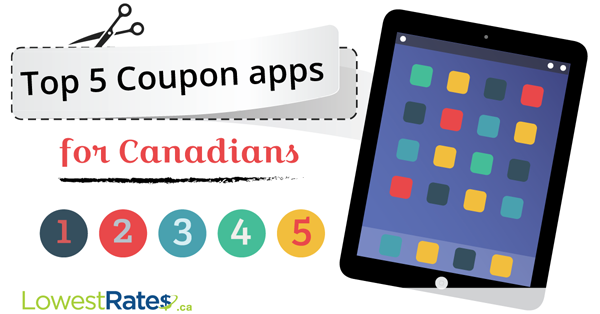 Want to save money on the go? There's an app for that. We use our beloved smartphones to play games, catch up on TV shows, or
even buy car insurance
. These days, there's an app for just about everything – including saving money.
Even the smallest saving habits can help pave the road to financial success, so why not use your smartphone or tablet to help you get there? In May, we brought you a countdown of the
best money management apps
on the market. This time, we've scoured app stores and online reviews to bring you the top coupon apps around. Ditch the scissors and newspapers with these handy (and totally free) money-saving apps!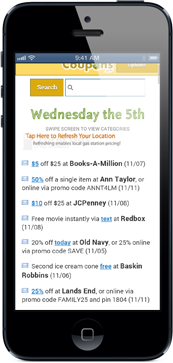 What better way to start this list than with The Coupons App? This aptly-named smartphone app was voted a most popular download this summer, and boasts millions of satisfied users.
Each day, The Coupons App brings you the latest coupons and deals in your area – just enter your postal code and enjoy the savings. Look through categories like food and grocery store coupons, and save your favourites for the future. Not sure where to go for lunch? Check for restaurant deals in your area – if you need to fill up on gas first, you can even find the cheapest gas prices on your way.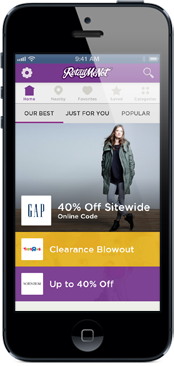 This app's slogan says it all – We're Out to Save the World (Some Money).™
They deliver on that promise by offering a wide database of retailers and coupon categories, all curated by users just like you. Search for deals from over 50,000 retailers, online and in-store, and find deals in your area by turning on "nearby alerts". Get notified when your favourite stores have promotions, and when your saved offers are about to expire. Browse categories like beauty, clothing, and electronics, and when you do pick a deal, you'll know it's legit – these offers are tested by users who comment with their own experiences.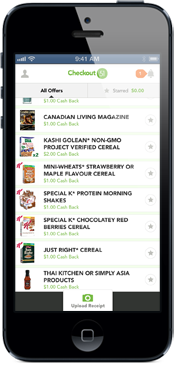 Do you live for that next supermarket sale? Are you giddy for fresh produce and aisle-browsing? If this sounds like you, Checkout51 is a must-download. If you – like most Canadians – view grocery shopping as just another chore, this app will make life a little easier.
Simply punch in your details, add your location, and Checkout51 does the rest. Browse their personalized offers, and when you've found a deal you want to cash in on, purchase the product and upload your receipt to get your cash back.
Remember, scroll all the way down to read the purchase terms – there's usually a limited window of time in which you can cash in on the offer.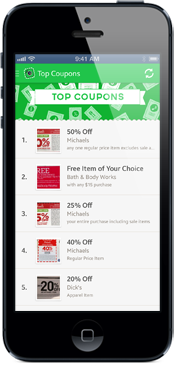 Maybe you don't mind
clipping coupons the good old fashioned way
, but have one small problem – when it's time to redeem those bad boys, you realize they're still on the kitchen countertop. This is exactly what happened to Ted Mann, until he decided to do something about it.
"I started photographing coupons when I got them in the mail. I'd go to the store and show them the coupon on my phone," says Mann. When people in line behind him asked what app he was using, the idea for SnipSnap was born.
SnipSnap is a coupon app with a twist – instead of clipping digital coupons, this app lets you snap a photo of your actual paper coupons, then redeem it in-store, no scissors necessary. What's more, it features in-store reminders and expiration date alerts so you're all set for your next supermarket trip.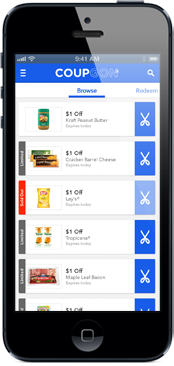 Coupgon is another app that lets you put down the scissors and pick up your smartphone instead. Get digital deals in the palm of your hand and find coupons for retailers in your area. When you find one you want to use, simply tap the scissors icon to "clip" your coupon, then select it when you're at the checkout. Scan the QR code and let the savings begin!
Get it: App Store – Google Play – BlackBerry World