Saving With Your Smartphone: Part 4 – Travel, Gas, and More
By: Lucy Zemljic on

December 3, 2014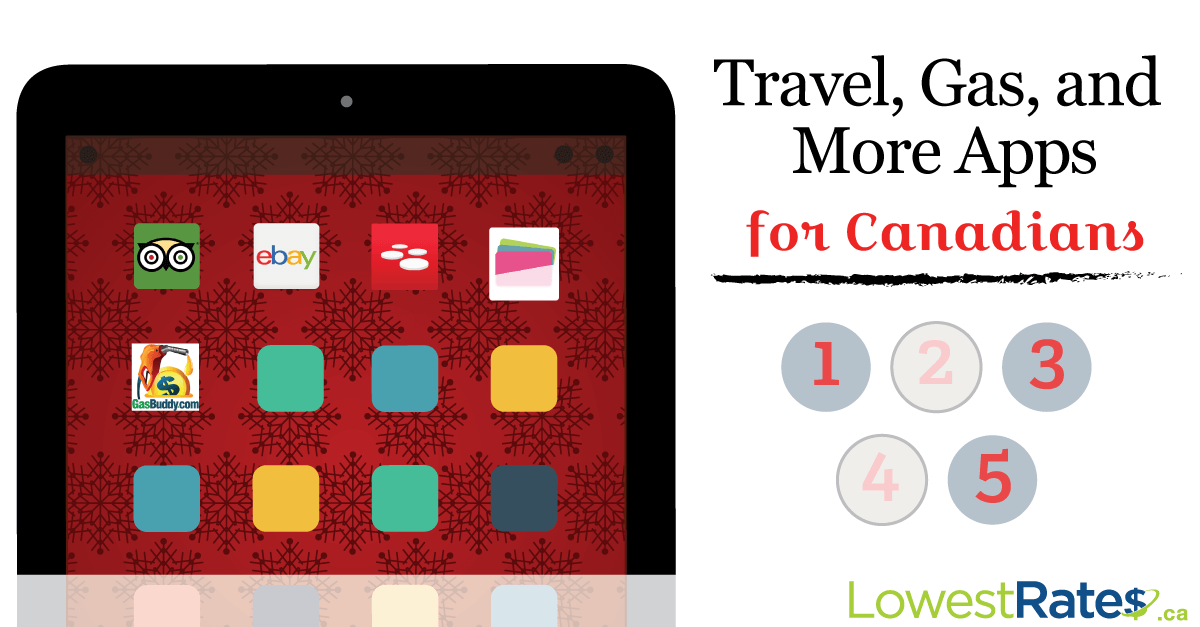 It's official: we're hooked on money-saving apps. In parts 1 to 3 of our series, we've wandered through the world of
digital coupons
,
grocery helpers
, and
mobile deal-finders
. We've used our smartphones to save a bundle at the supermarket, and snag the hottest gadgets and fashions at seriously discounted prices.
And after all that downloading, tapping and swiping, we've almost reached the end of our list – but not without a few more life-simplifying, money-saving apps. Read on to get acquainted with our final five apps that can help Canadians save money!
OpenTable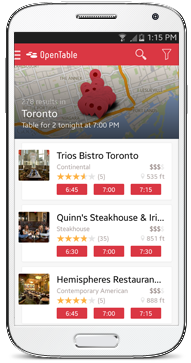 Out of town and not sure where to grab lunch? Craving something new for dinner tonight? Look no further than the OpenTable app to make restaurant-finding and reservation-making a breeze.
Just sign up, then type in your location to start browsing restaurants in your area. Looking for a 1 pm table for 2? Or a 7 pm table for 12? No problem – just tap the details bar at the top of the screen to change the time and number of guests then press "find a table." When you've found a restaurant you want to try out, give it a tap, review your reservation details, then press "reserve" at the bottom – you've got a place to eat.
Browse through menus to preview the fare and read reviews from other OpenTable users. Filter your results by price, cuisine, neighbourhood, and more, so you can dine out on a budget without getting a minor heart attack after the cheque rolls in. Plus, you get points for every reservation that you can redeem for dining cheques and use at any OpenTable restaurant – now that's something the Yellow Pages can't do.
GasBuddy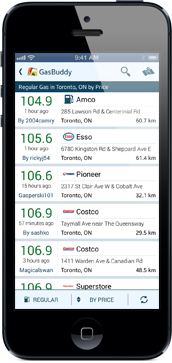 The reviews are in, and they're overwhelmingly positive – the GasBuddy app is a hit. Rated 4.5 stars out of five, boasting tons of rave reviews and tens of millions of downloads, this app is a must-have for drivers who want to save on gas (read: pretty much anyone who drives.)
Download the app and sign up with Facebook or e-mail, then choose a nickname and password, and you're on your way. Press the "Find Gas Near Me" button to get the cheapest gas in your area, or type in your city at the top. You'll get a list of nearby gas stations with up-to-date prices, uploaded by GasBuddy users just like you. Plus, every price you report earns you points, which you can use to enter daily draws to win $100 in free gas.
According to the CAA, it costs 
an average of $1.11
per litre to fill up on gas in Canada, but that number varies from city to city – why not get the most bang for your buck at the pump and let GasBuddy point you to the cheapest gas around?
TripAdvisor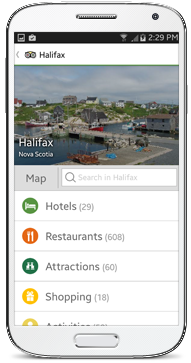 This aptly-named app turns your smartphone into the ultimate vacation buddy. Simply sign up then start planning your perfect trip – type in your location, or tap the "near me now" button, then choose from flights, hotels, restaurants, attractions, holiday rentals and more.
Have you ever gotten hyped up for a supposedly-great tourist attraction, only to realise when you got there that it's actually a bit lame? With the TripAdvisor app, you can do all the research beforehand without having to browse through one travel site after another.
Read up on information about attractions, activities, and restaurants, and scroll through reviews from other TripAdvisor members.  Have your eye on a fascinating museum but aren't sure how to get there? Not to worry – you can find them all on a convenient map, and even get directions from your hotel.
From buying the plane tickets to booking the hotel to finding cool things to do, you can take care of everything trip-related with this powerhouse app.
Stocard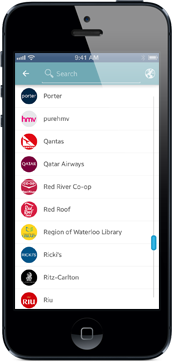 Picture this: you're at the checkout, digging through your wallet for that credit card, when the inevitable question comes up – "Do you have an Air Miles card?"
Of course you have it – at home, on the kitchen counter. There go those miles. Replace "Air Miles" with any loyalty card name, and you've got yourself a common conundrum faced by countless shoppers at the checkout. Who has the time (and wallet space) to keep all those points and rewards cards in check?
That's where Stocard steps in. Give your wallet a break and leave the Air Miles, Starbucks, and Staples cards at home – this app lets you store all your loyalty cards on your smartphone or tablet. Just download the app (no registration needed) and choose from hundreds of preset cards. Then, scan the barcode or type in the card number, and you're all set. Next time you're at the checkout looking to collect some points or score some cash back, just whip out your trusty smartphone and get the cashier to scan the screen – no fumbling required.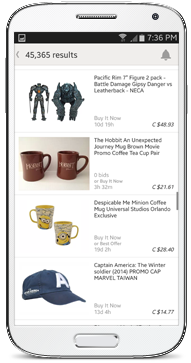 The world's most well-known-and-loved online auction and shopping site has extended its reach into the mobile world with the release of the eBay smartphone app. Now you can search for, bid on, buy, and sell cool stuff from the palm of your hand. If you can use a smartphone, you can use the ebay app.
Sign up and search through categories from antiques to music to video games, and use the barcode scanner to compare prices. Looking for a unique gift for a friend? The eBay app's got you covered – from comic books to vintage jewellery to fossils (yup, actual fossils) there's no shortage of unique finds on this handy app for iPhone, Windows and Android phones. Plus, on eBay, the price is always right – why pay full price for something that you could get much cheaper through the world's most trusted shopping site?  
Get it: App Store – Google Play  – Windows Phones  – Blackberry World