The Six Best Ways to Lower Your Teen's Auto Insurance Premiums
By: Thomas Sigsworth on

December 6, 2013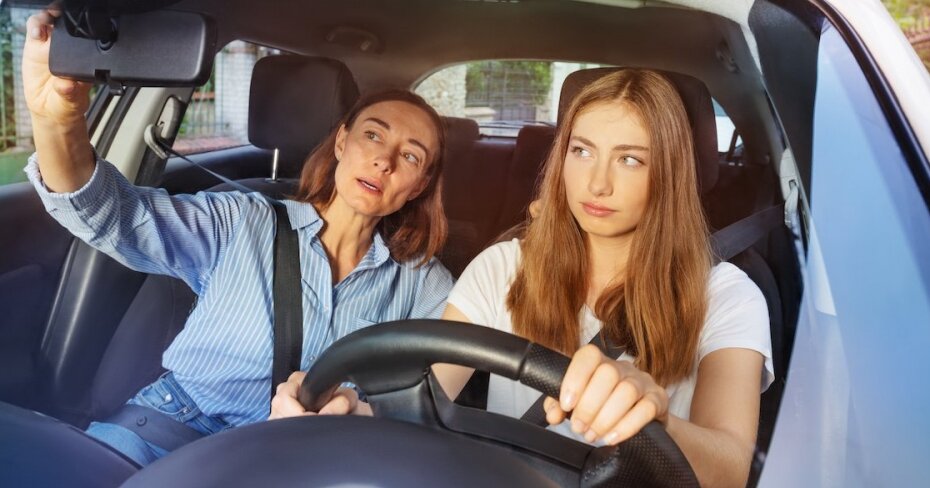 The thought of insuring a teen driver is enough to make some parents clutch their wallets in terror – teens and auto insurance can be an expensive combination!
Families often see their insurance premiums more than double because teens are considered to be 'high risk' drivers, and the statistics bear this out – teens are far more likely to be involved in accidents than any other age group.
The good news is that in 2013 there are more ways than ever to get your teen's car insurance bill out of the stratosphere. Here are six of the best:
(1)Raise the Deductible.
 Raising your policy's deductible can often dramatically lower your teen's insurance rate. Actuaries know teens are very prone to minor fender benders – that's why a higher deductible reduces the monthly premium so much, because the cost of small repairs like scrapes, dents, and broken windows will come out of the teen's pocket rather than the insurer's. Of course, teens rocking high deductibles should be extra careful – they'll be on the hook for damages up to the limit of the deductible, which can often be $1,000 or more.
(2)Ban the Hot Wheels.
Teens may balk at this tip, but safe, bland cars are way less expensive to insure. If your teen is fortunate enough to be in the market for a new car, they can check safety and crash test scores at www.iihs.org. Remember also that older cars, while being cheaper to buy, are not always cheaper to insure. Late-model vehicles have important safety features built in that often have the effect of reducing premiums. 
(3)Get With the Telematics Program.
Driver monitoring technology is finally here, and teens across Canada should rejoice, because telematics programs will finally allow them to demonstrate to insurers(and parents!) that they are not high-risk drivers after all. Telematics devices can be easily installed in the teen's vehicle and monitor a variety of driving habits, such as speed, acceleration, braking, turning and length of journey. Several insurance companies in Canada now offer special telematics discounts programs for teen drivers, although not all provinces have telematics programs yet – check with your insurer and be sure to follow up – the technology should be in most of the country by early 2014.
(4)Optimize Coverage.
Take a hard look at your current coverage and see if it still makes sense once you've added a teen driver to your policy. If the teen is driving an older, inexpensive vehicle, then dropping comprehensive and collision coverage might be a smart move. You'll save big on monthly premiums, and if the car is stolen or destroyed, the financial loss won't be very great anyway.
(5)Aggressively Pursue Discounts.
Teen auto insurance discounts abound if you know where to look. Driver training courses alone can cut premiums by over 25 percent. Many insurers also offer discounts for teens who do well academically or who are enrolled in post-secondary education. If your teen moves away from home to attend school, you should also ask about distance discounts – insurers will often reduce the premium if the teen lives more than 100km away and drives the family vehicle very infrequently. In short, always ask about the discounts your insurer offers for teens.
(6)Shop Around.
Even if you've been with your insurer for years, it's still wise to shop around once your teen joins your auto policy. An insurer offering competitive rates for adults won't necessarily offer great rates for teens. You can use an insurance agent or visit an insurance comparison website to quickly find the best policy for your teen.