From sneakers to rolex watches — are luxury investments worth the money?
By: Alexandra Bosanac on

December 30, 2016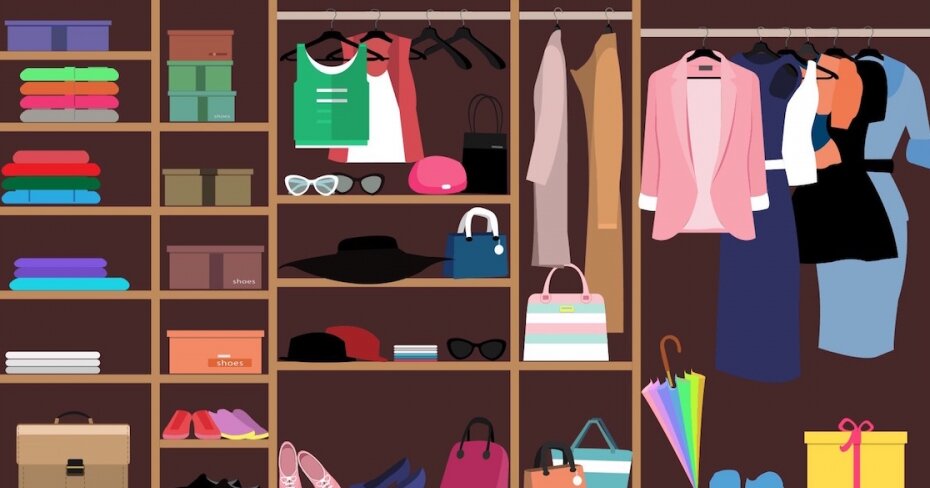 Have you noticed your financial advisor wearing sneakers that look like they were designed by a hip hop star?
If so, she might be buying into one of the latest investment trends: collecting luxury items.
From sneakers, to handbags, to handcrafted furniture, more and more people are buying flashy items not just to show off, but to stow away, hoping they'll provide a future return the way a stock or bond might.
There's nothing inherently wrong with treating yourself, of course, but unlike traditional investments, luxury goods might not have the same kind of liquidity that a security would. Often times, you can sell a stock instantly. An expensive watch, on the other hand, could take weeks as you find and meet with prospective buyers.
Below, we compiled three luxury items that many consider to be hot investment pieces. While we're not advocating luxury goods for your retirement fund, we rounded up some expert opinions to find out the pros and cons of adding a little glam to your portfolio.
A Pair of Adidas Yeezys
When Kanye West collaborated with Adidas and Nike to launch his own line of sneakers, they quickly became some of the most expensive and coveted shoes in the world. For example, Adidas' YEEZY Boost 750 "Triple Black" retailed for US$350 in 2015. On the secondary market, the shoes fetched up to US$1,879 on eBay, according to Quartz, a return of 436%.
With a total estimated value of US$1-billion, there are real opportunities to make a buck in the secondary sneaker market. Case in point: a DJ based in Montreal sold off 400 pairs of rare sneakers from his personal collection and used the proceeds to buy a Porsche 911 convertible.
Why exactly are people willing to pay outrageous sums for a pair of Yeezys? Supply is scarce. Aficionados vying to buy them at the retail price have to enter a raffle for the opportunity. For many resellers, their first stop is Ebay. However, sneakerheads have been flocking to StockX, a live bid-ask marketplace exclusively for rare sneakers. The site has a searchable database of thousands of shoes, including a 52-week high and low selling chart -- just like a real security.
Just be aware that the value of your Yeezys will plummet if you wear them even once.
An Eames Lounge Chair
Designed in 1956, Herman Miller's famous molded-plywood, leather chair and ottoman is a classic piece of midcentury design. They're still being made and a new one will set you back about CDN$6,000.
Mike Mason, owner of Queen West Antiques Centre in Toronto, says authentic Herman Miller pieces hold their value. Knock-offs are abundant, but Mason cautions, it's better to save up for the real thing. "You'll pay about $1,800 for one and walk out of the store, they're only worth about $500," he says.
In fact, earlier versions of the loungers have appreciated in value. About 20 years ago, models from the 50s and 60s (made from now-endangered rosewood) retailed for about $2,000 on the antiques circuit. Today, they command upwards of $6,500 — more than what new models go for.
Mason advises looking out for unusual upholstery colours. Base models come in white or black leather, but loungers in green or navy blue leather are especially rare, making them more desirable to prospective collectors.
Will it turn a profit? As a dealer, Mason says he tries to pay his clients as close to the final selling price. "I don't make a lot of money on them. It's just a nice thing to sell in the store," he says.
If you're intent on cutting out middlemen, Kijiji is a popular destination for Herman Miller listings, though the majority of pieces on the sites are fakes, says Mason.  
A Rolex watch
Rolexes are widely acknowledged to be excellent at holding their value over the long-term, while timepieces from luxury brands like Omega or Breitling lose about half their value immediately after purchase (unless it's a historic model, don't count on it to recoup its original value).
Here's why: the brand has mainstream appeal as well as an obsessive following of collectors, so finding an eager buyer isn't a challenge. Swiss-made Rolex watches are synonymous with quality. It's the watch you receive after you've attained some measure of success in life. Plus, they're built to last.
That's not to say Rolexes are immune from the same market dynamics that govern other watch brands, according to Paul Altieri, founder of Bob's Watches, an online marketplace that specializes in Rolexes. A brand new model will still depreciate, but with a little time and patience — about 10 to 20 years — you can expect to reap a healthy ROI from your purchase.
The more popular models in the secondary market are the sport varieties: the GMT, the Submariner and the Daytona, according to Altieri. Mid-level models in the US$4,000 to US$9,000 range tend to keep their value. Popular watch blog, aBlogtoWatch.com, has also published several guides to buying Rolexes.
If you don't want to wait years to reap a return, a handy rule of thumb is to look for watches in the 20-to-30 year range. That's roughly the point at which Rolexes are considered vintage. It's simple economics: the supply of vintage watches becomes scarcer with each year that passes, speeding up the rate at which the timepieces tend to appreciate. Also working in your favour is the fact the company, founded in 1905 in London, has traditionally kept product lines small so as not to dilute the marketplace.