What to know about car insurance when you drive to the States
By: Kyle Prevost on

June 24, 2016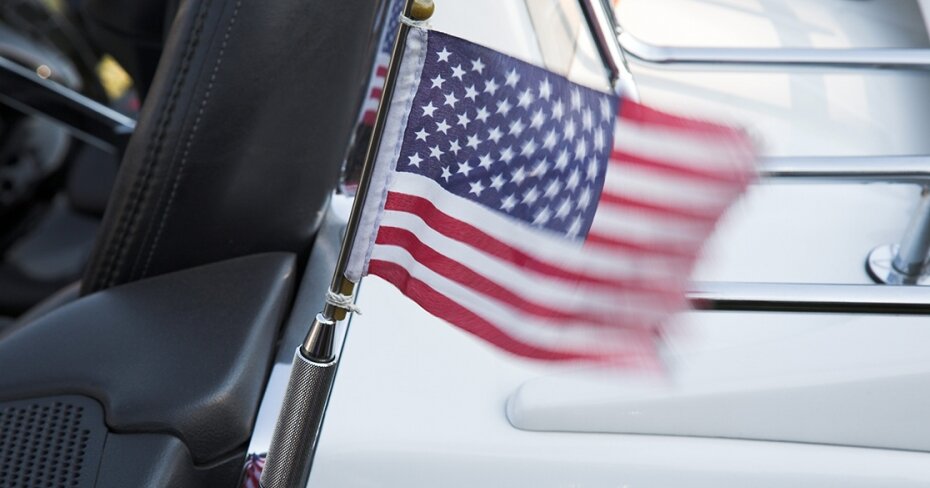 Whether you have fully embraced the Canadian "snowbird lifestyle" and spend months south of the 49th parallel, enjoy the odd weekend shopping trip, or have found yourself driving to the USA to find cheap flights, you need to be aware of what your car insurance policy covers when you cross the international boundary.
Under most Canadian car insurance packages, you will be just fine when crossing the border and will be fully covered for the same risks that you are in Canada. However, you should make absolutely sure that you're aware of the specifics of your policy before departing. A minority of insurance policies do have underwriting limits on the number of days that you will be covered abroad. While you're combing through the fine print, take the opportunity to jot down your insurance company's international toll free number as well. You never know when it might come in handy.
Extra car insurance coverage
If you plan on a substantial amount of driving in the United States, you may want to look at the fine print of your liability insurance coverage. The simple fact is that in many parts of the USA, liability litigation is much more common than in Canada. Average awarded settlements can be much higher south of the border. In several parts of Canada, the minimum liability coverage is $200,000. This may seem like a relatively high insurance payout, but if you're found 100% liable for a major collision that causes substantial physical injuries in the USA, you could quite easily be forced to pay out of pocket. Most professionals and snowbird advice websites strongly recommend locking in $2 million liability coverage before leaving Canada.
While it may not seem like a big deal when you step into the car that day, not having the proper amount of auto liability insurance when travelling in the USA can mean liquidating your personal assets such as your house and/or declaring bankruptcy in the most extreme cases. This makes sense when you consider that you can be ordered to pay the difference between a liability settlement and your insurance payout.
Remember: auto insurance is not medical insurance or travel insurance
Some people make the mistake of thinking that because they don't need certain types of insurance in Canada, that it must be pretty similar in the USA. After all, our countries have a lot in common right? Unfortunately, this can be a costly error. It is definitely in your best interests to educate yourself on the various types of travel and medical insurance that pertain to you before you need to know about them in a hurry.
Car rentals
One unique area when it comes to Canadians looking at car insurance in the States is rental insurance. Once again, you need to check your insurance policy on this point before you go.
Some all-in packages have a great car insurance coverage that includes rentals, while others require you to add rental coverage for a specified time period. It is also possible that if you have a premium credit card, one of the perks might include rental car coverage. As always, be very careful about reading the fine print and make sure you prepare ahead of time.
Chances are, you are covered for your trip to the States. However, it doesn't hurt to double-check before you hit the road.