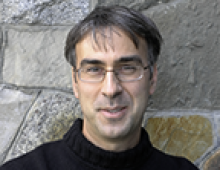 writer
Joe Barbieri
Joe Barbieri is currently the President of Joe the Investor, which operates a fee only financial planning, education and consulting practice with the Joe the Investor brand.

Joe Barbieri has Bachelors' degrees in both Civil Engineering and Commerce from the University of Toronto. Joe Barbieri holds a Chartered Financial Analyst (CFA) designation from the CFA Institute.

He has worked in the financial services sector for over 15 years, with over 10 years on the institutional side of the business. He has covered positions on the consulting, investment manager and client side of the institutional table before going into financial planning.