Auto insurance in Canada for newcomers: A guide
By: Mark Gregorski on

May 18, 2023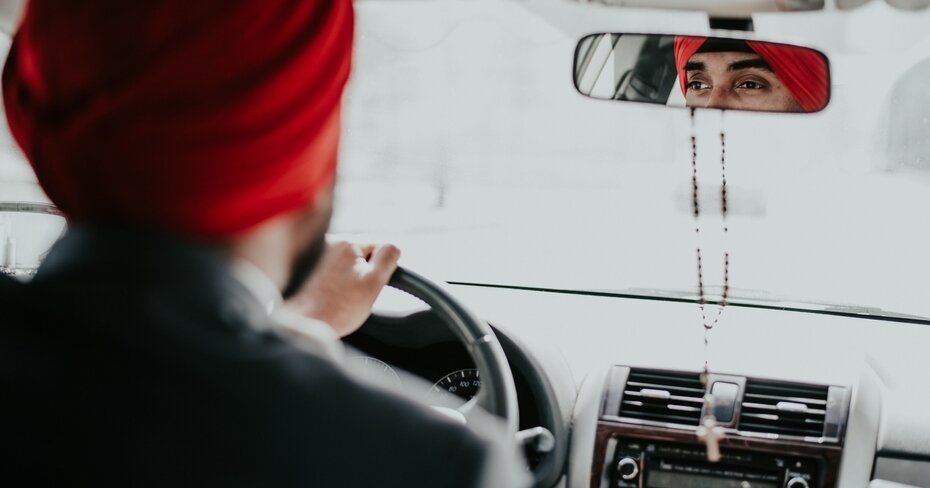 Are you new to Canada and looking to get car insurance? If so, we don't blame you if you find the process intimidating and overwhelming.
There is a broad range of coverage types to consider and many different kinds of policies to choose from. You may also be worried about how Canadian insurance providers will view your foreign driving history and how it may affect your premium.
In this article, we'll break down how car insurance works in Canada, and the most important things to know when it comes to choosing the right policy for you.
How car insurance works in Canada
Car insurance protects you from having to pay out of pocket to repair your vehicle or settle a liability claim if you get into a collision.
Car insurance is mandatory for all drivers in Canada. The minimum level of coverage you must be insured with, however, differs from province to province.
Read more: How much car insurance do you really need?
Car insurance in British Columbia, Manitoba, and Saskatchewan operates under a public model, meaning the provincial government issues all policies. In all other provinces, car insurance is available only through private companies.
Quebec is a notable exception as it employs a hybrid model. The government is responsible for coverage related to bodily damage, while private insurers handle property damage claims. Depending on the extent of the coverage, your policy may cover your vehicle for damage resulting from theft, vandalism, natural disasters, depreciation, loss of use, and more.
The most crucial factors that impact how much you pay for your car insurance policy are your age, driving record, vehicle (make and model), location, and driving record.
Can you get insured if you have a driver's licence from a different country?
You're eligible for an auto insurance policy, even if you hold a driver's licence from another country. When you first arrive in Canada, register your foreign driving record with your province's transportation department. This will serve as proof to insurance providers that you can legally and safely operate a vehicle.
In Canada, your foreign driver's licence is only valid for a brief period, after which you must apply for a Canadian one. In Ontario, you can drive for up to 60 days using a foreign licence, and 90 days in Alberta and British Columbia.
Each Canadian province and territory has reciprocal licence agreements with several countries that allow newcomers to exchange their foreign licence for a Canadian one. Here's the current list of countries recognized by Ontario.
If you're from one of these countries, you'll be able to bypass certain requirements a typical resident would need to obtain a Canadian driver's licence, like your province's road and knowledge tests. 
If your home country has no reciprocal licence exchange agreement with the province where you live, you'll need to proceed with the standard licensing process in your jurisdiction. Usually, this entails taking a written test, a vision test, and one or two road tests.
If you're insured by a policy in your home country, should you also get auto insurance in Canada?
Getting Canadian auto insurance may be wise, even if you already carry a valid policy from your home country.
While your existing insurance provider may protect you while you drive in Canada, your coverage may expire after a short period. Your current policy may also have some gaps in coverage that can leave you financially vulnerable.
Make sure you speak with your insurance provider to learn if your current insurance coverage applies in Canada and for what length of time.
What coverage should you consider when shopping for an auto insurance policy?
So, what kind of coverage should you seek when shopping for a car insurance policy? That depends on your needs, the level of risk you're willing to assume, and how much you're willing to pay. In general, the more extensive the coverage, the higher the premium you can expect.
Here's a list of auto insurance coverages to consider:
Liability insurance
 No matter where you live in Canada, liability insurance is mandatory. It protects you if you're found at fault in an accident where people have been harmed or suffered property damage. 
Collision insurance
Collision coverage reimburses you for repairing or replacing your vehicle should it become damaged after coming in contact with another vehicle or object. 
Comprehensive insurance
Comprehensive insurance encompasses all other losses or damage not covered by liability or collision insurance. Typically, it protects your vehicle against theft, vandalism, weather-related events like hail, natural disasters, and damage caused by animals. 
Loss of use
Loss of Use coverage will reimburse you for costs relating to your car rental, taxi, and public transit transportation while your vehicle is undergoing repairs. This will come in handy if you find yourself needing to travel far to get to work.
Rental car insurance
If you don't have your own car, this specialized coverage protects you if a rented vehicle you're driving sustains damage.
Accident forgiveness
This supplemental coverage can help you avoid a rate hike following your first road mishap.
How does your foreign driving history impact your car insurance premium?
Canadian insurance providers may not recognize your foreign driving record when determining your premium. From their perspective, you lack experience with Canadian traffic laws, terrains, and driving conditions, which puts you at a higher risk of getting in a collision.
Each insurance company's policy for assessing international drivers varies. Some will honour your foreign driving history and assign you a lower premium — however, in most cases, your premium may be higher than usual. The best way to save money on car insurance is by comparing auto insurance quotes for newcomers before locking in an insurance policy contract.  
How to find the best car insurance policy for you as a newcomer to Canada
There are three steps to getting a car insurance policy if you've recently moved to the country.
First, register your driving record with your province's Ministry of Transportation. By doing so, insurance providers can evaluate your foreign driving history when setting your premium.
Second, plan to swap your foreign driver's license for a Canadian one. Check your province's Ministry of Transportation website to see if you qualify and the type of licence you're eligible to receive based on your driving experience.
Third, decide what insurance policy will best suit your needs and budget and start shopping. Make sure you compare auto insurance rates from multiple insurance providers to improve your chance of getting the best deal.
Save 30% on average on car insurance
Compare quotes from 50+ Canadian providers in 3 minutes.