Everything you need to know when buying car insurance
By: Caitlin McCormack on

March 5, 2021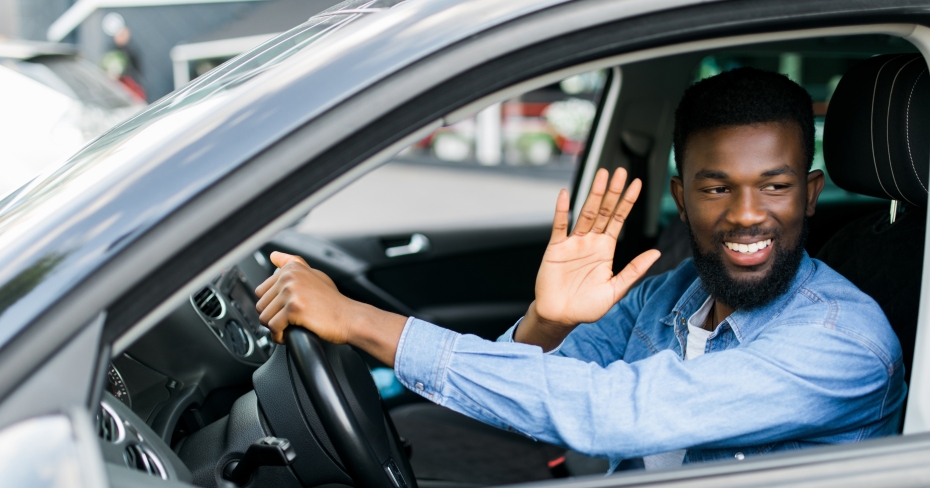 Auto insurance is a must-have for any driver, and provides financial protection against physical damage or bodily injury as the result of a collision or any other liability arising from incidents in a vehicle.
But buying a car insurance policy can be confusing. A lot of terminology will get thrown around when you go to set up a policy, and it's in your best interest to know what it all means and how it will affect you.
Here are the main things you need to know when buying car insurance. 
Types of car insurance coverage 
Three main forms of coverage to be aware of when shopping for car insurance include: liability, accident benefits, and physical damage — also known as collision and comprehensive. 
Liability covers you in the case of injury or damage caused to third parties. Accident benefits provide coverage for medical, rehabilitation, lost income, etc. in the case that you're injured, regardless of whether or not you were at fault. Collision and comprehensive, or physical damage, covers any physical damage to your vehicle. 
"In Ontario, we operate in a no-fault system, meaning your own policy or coverage responds to all your damages regardless of fault," explains Dave Dyer, Chief Operating Officer for LowestRates.ca. Dyer notes that there are exceptions for catastrophic loss, where you can sue another driver for damages. 
Both liability and accident benefits are mandatory, while coverage for physical damage is not. If you own your vehicle outright, then collision coverage is optional in many provinces, including Ontario (though it is still highly recommended as it covers damage that happens to your vehicle while in motion — a.k.a any time you are driving it.) However, if you lease or finance your vehicle, then collision coverage is mandatory. 
Comprehensive coverage, on the other hand, covers your vehicle while it is stationary — such as damage caused by earthquakes, falling objects, or extreme weather — and is optional if you own your vehicle outright. But again, if the vehicle is leased or financed, the lender will want you to have comprehensive coverage as well as collision. Why? They want to ensure that the vehicle is kept in good working order, and that there will be money available to repair it.
Dyer says consumers should be aware that if they lease or finance a car, the leasing or finance company will likely require physical damage coverage.
Deductibles and limits of liability
A deductible is the amount you're agreeing to be on the hook for paying in the event that you make a claim where you're found partially or fully at-fault. 
"The main thing to consider regarding your deductible is what you can afford to pay out of pocket," says Dyer. "Most people select $1,000, which is pretty much standard." 
But the thing to know about deductibles is that if you opt for a higher one — say, $2,000 — you can lower the cost of your monthly premiums. That said, you'll pay more out of pocket when making a claim. 
Keep in mind that when purchasing physical damage coverage, you need to determine if the vehicle has enough value to support paying for the coverage. Given that some new cars can lose up to 30% of their value in the first year, it might not be worth the added premium if you own your vehicle. 
Something else to keep in mind when shopping for auto insurance is the limits of liability. This is how much your insurance will cover in the event of a catastrophic accident. Dyer says the main consideration here is underlying wealth.  
"In the case of a catastrophic accident, the damages could be severe. While $1-million liability is still the most common, many people are electing for $2-million liability these days. The incremental cost is quite small for the extra protection."
You can — and should — shop around for the best price
One of the most crucial aspects of buying car insurance is not accepting the first rate you're offered. 
Dyer says consumers can call a broker or an insurance company directly for auto insurance quotes and policies. Direct-to-consumer insurance companies will only have one offer, while brokers have several, says Dyer.
Or you can let someone else do the heavy lifting for you. Websites like LowestRates.ca will compare the market for you — for free — and make it easy to compare auto insurance quotes from a multitude of providers. 
What information do you need to give your car insurance provider?
Once you settle on a provider and policy, you'll need to hand over some information, including: 
Driver's licence numbers for all drivers on the policy, and everyone in the household.
Driver history. Dyer notes that insurance companies will order your history from industry databases, but will still ask you the basics to provide a quote — things like the date you got your licence, whether you've had any tickets, accidents, suspensions, etc.
Insurance history is also something the insurance company will order, but will ask for during the quote process. This includes whether or not you've ever had a policy cancelled by a previous insurance company, and how long you've been insured. The longer you've been insured with no gaps, the better your rates tend to be.
Vehicle details, such as the make and model, and your vehicle identification number (VIN).
In some provinces that allow it, Dyer says you may be asked to consent to the ordering of a credit score. 
Other personal details, such as your date of birth, sex, and marital status. 
Any leasing or financing details.
Whatever you do when buying auto insurance, don't lie. Insurance providers will order reports to confirm your driving history. There's no hiding from the past, says Dyer, so make sure you declare all past accidents and tickets as best as you can recall.
As well, you should also always pay your premiums on time. Non-pay cancellations will result in significant increases to your annual premium.