Where you live in Ontario has a major impact on your car insurance rate
By: Alexandra Bosanac on

October 6, 2017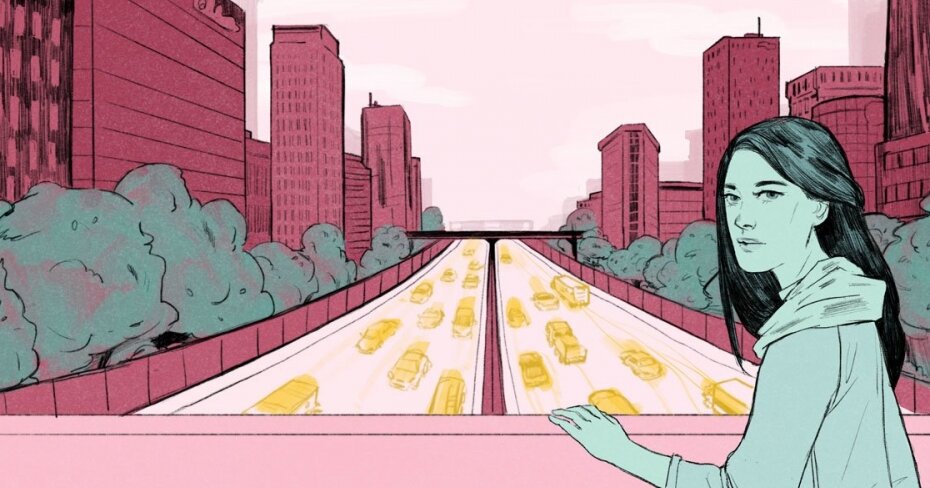 On a bright, clear morning last month, a black convertible Volkswagen Beetle and a white BMW sedan collided in front of a crowd of onlookers, in this case a group of startled children waiting for the school bus.
I was speed-walking, head down, to the bus stop at the top of my street, so I didn't see the accident happen, but I definitely heard it. The squeal of car tires, the loud crunching sound that follows — these are sounds that are becoming increasingly familiar to me.
I recently moved into a condo right beside Hwy. 427, a major highway that runs north-south in the west end of Toronto. It connects commuters to Hwy. 401 in the north end to the QEW to the south. It's a pretty car-centric neighbourhood and I've witnessed my share of accidents in the short time I've lived here.
This latest crash got me thinking about auto insurance premiums. Do I live in a neighbourhood with a high rate of car accidents? And if I do, how much of an effect is it having on my premium?
How insurance rates are set
First, a primer on how premiums are set.
The insurance industry is founded on the notion of pooling risk, so before an insurer can provide an individualized quote, it looks at all the claims histories in your area to find a baseline. The boundaries are determined by postal codes, called Forward Sorting Areas (FSA).
So, in some ways, your personal auto insurance premium is impacted by your neighbour's collision history. If most drivers in your FSA have high incidences of road accidents, you get lumped into the equation.
But lately in Toronto and the GTA, insurance premiums have been increasing, even exceeding what could be considered normal for a major city. It prompted the provincial Liberal government (the province regulates premiums) to commit to reducing auto insurance premiums by 10%.
Compare car insurance rates
Our comparison page allows you to compare quotes from more than 20 insurance providers. 
Get started
Why is this happening?
Here are some of the data points insurance companies consider when they calculate an FSA's risk profile:
The number of vehicle thefts in the area
The amount the insurer has paid out to policyholders in the area
Incidences of insurance fraud in the FSA
In theory, all of these factors could be exacerbated by urban development. Toronto is the most expensive city for auto insurance, and it's becoming costlier — at $1,458 per vehicle on average, it's 55% more expensive than other provinces — as its density increases and congestion worsens.
I also live near an on-ramp — a hot spot for speeding.
The trouble is, according to the findings from the recently released independent investigation commissioned by the provincial government, none of these factors actually contributed to rising premiums.
The report, titled Fairer Benefits Fairly Delivered, caused a stir for failing to turn up any conclusive evidence to justify high insurance premiums.
As it turns out, deaths and injuries caused by car accidents are at historically low levels — and they're among the lowest in the country.
Auto insurance professionals, however, say that premiums are being re-assessed based on increasingly more precise technology.
Predictive algorithms have changed the underwriting game — underwriters (the people tasked with actually writing insurance contracts) can collect data with more precision than ever before, and are therefore better at forecasting collective and individual risk factors, as well as the risk factors in certain neighbourhoods.   
For example, you may have noticed that when you fill out a form for an auto insurance quote, the questions have become more specific — and your quoted rate can swing wildly based on your answers. Slight inaccuracies, like being one year off on the model of your car or a few digits off in the number of kilometers you log in a year, can affect your rate. And if you live in an FSA that's had a lot of accidents or thefts recently, well, that's going to make a difference, too.
A tale of two cities  
As for how big a difference? "It doesn't swing by that much. Maybe an extra $45 a month," says Cathy York-Sloan, a national resource manager with BrokerLink (full disclosure, we're partnered with BrokerLink).
Affordability is relative, however.
You may have moved out to the burbs for reasons of affordability (like I did), but you're going to get dinged on your premiums. Personally speaking, an extra $45 a month is a lot. Over one year, that's $540.
And if you zoom out, some of the wealthiest parts of the city pay less on average than some of the poorer neighbourhoods.
What can you do about it?
Sure, you might be living in an area where the rates are statistically higher, but wouldn't your personal driving record still matter more?
It's hard to say. Insurance companies aren't transparent about their risk modelling methods, so there's no way to know for sure how your premium was calculated.
York-Sloan says that in a case of a young, inexperienced driver, their short track record would have a bigger impact on their rate than their neighbourhood.. A retiree with a long driving record free of claims, on the other hand, would be eligible for larger discounts, regardless of where they live.
Can you tell just by looking if a neighbourhood is likely to have higher premiums? None of the brokers I spoke with had an answer for this.
The takeaway
No one could tell me definitively why some neighbourhoods bordering mine paid hundreds of dollars less, on average, for their car insurance. Still, I wouldn't be surprised if reckless driving played a part, even if it isn't the main factor. Statistics from the City of Toronto highlighted an intersection just south of my building as being one of the more dangerous ones in the city, with one pedestrian fatality and one fatal car collision reported between Jan. 2012 and Dec. 2013.
In the absence of data, try to focus on the factors you can control. Buy an older car, consider usage-based auto insurance, drive defensively — and make sure to compare your insurance rate annually to get the best deal.