A guide to home and car insurance for newcomers to Canada
By: Zandile Chiwanza on

May 14, 2021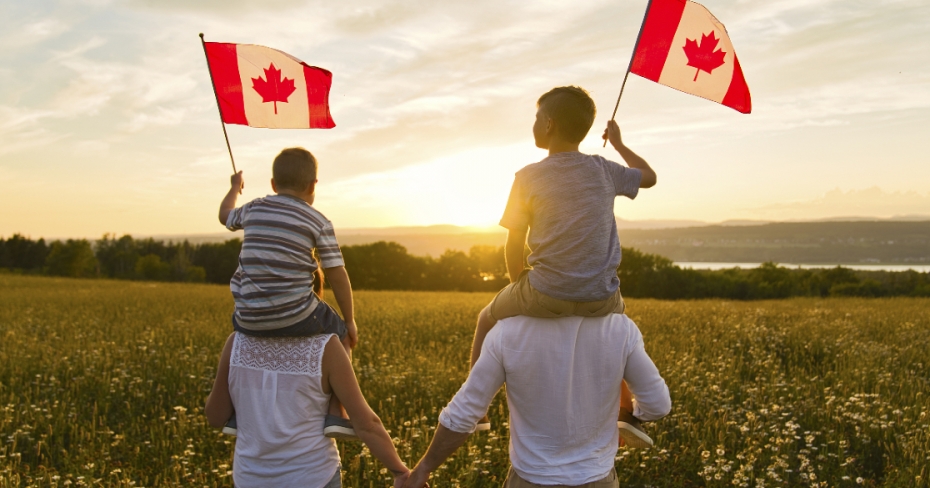 Moving anywhere is stressful, but especially so when you're relocating to a new country. With a long list of things to do, it's easy to overlook the importance of buying insurance upon arrival. But the reality is: insurance is an essential part of life in Canada. Whether you're renting or buying a home, driving an existing vehicle or purchasing a new one, it's one of the best ways to make sure you're financially protected in case of an emergency.
You can bring a lot of stuff with you when you move. But depending on the province you live in and the insurance provider you choose, your out-of-country driving experience and insurance history may not be considered by Canadian insurance providers when determining your premiums.
Here's a breakdown of what you need to know about car, home and tenant insurance as a newcomer to Canada.
If you've just moved to Canada and want to drive, you'll first need to get a Canadian driver's licence. Within 60 days of emigrating, you must exchange your foreign driver's licence for a local driver's licence at the transportation department in your province or territory. Depending on where you've settled, your provincial government may consider licences from a variety of countries to be equivalent to a complete Canadian licence.
In Ontario, the Ministry of Transportation (MTO) currently recognizes driving history in the following countries: Canada and the continental United States, Australia, Austria, Belgium, France, Germany, Great Britain, the Isle of Man, Japan, South Korea, New Zealand, Northern Ireland, Republic of Ireland, Switzerland, and Taiwan.
If you plan to drive in Canada, it's mandatory that you purchase car insurance. This protects you financially from paying for car repairs if your vehicle gets damaged from a collision or if your vehicle injures someone else. Even if you drive a relative's or friend's vehicle regularly, make sure you're listed on their auto insurance policy.
Some insurance companies allow newcomers to show proof of driving experience to see if they can get a better rate
When calculating your premiums, insurance companies consider several factors, including your age, gender, the vehicle's make, model, and year of manufacture, how much you drive, and your insurance and driving history. Generally speaking, the longer you've been driving (with a clean record) for and the longer you've had car insurance (without significant gaps), the lower your premiums should be. As a newcomer, you may have driven for an extensive period of time in the country you've just moved from — but whether those years of driving experience will "count" when you arrive in Canada is up to individual insurance companies.
There's also no guarantee that your history with an insurance provider in the country you moved from will earn you any credit with Canadian insurance companies. You may need to build up your insurance history from scratch, depending on the provider.
Pembridge Insurance Company, for instance, announced earlier this year in a bulletin to Ontario insurance brokers that "driving experience and insurance history outside of Canada and the United States will no longer be recognized for rating purposes."
Some insurance companies, however, allow newcomers to show proof of driving experience to see if they can get a better rate. Onlia is one example.
"Onlia accesses information on a driver's driving history from official sources such as the Ontario Ministry of Transportation (MTO)," says Pieter Louter, CEO of Onlia. "We're one of the few insurers who considers out-of-country licensed years, as long as the MTO has your foreign driving record registered."
Sonnet Insurance Company also takes out-of-country driving experience into account. A representative from Sonnet says, "If a customer were to provide original documentation for this licence exchange at an Ontario DriveTest site prior to quoting, Sonnet's premium would reflect this foreign driving experience."
As a newcomer, you should register your driving record with the ministry of transportation in your province when you arrive, and ask your potential insurance provider if you can show proof of insurance history and driving experience in a different country for a better rate.  
What you should know about home insurance as a newcomer
Unlike car insurance, home insurance isn't mandatory in Canada. That said, almost every mortgage lender in Canada will insist that you purchase it before approving you for a mortgage. It may seem like just another expense but when you consider that most people can't afford to pay for something like a flooded basement out of pocket, which can cost $43,000 to repair, it's invaluable protection if you can't afford to replace anything you own in the event of a disaster. 
Since each home insurance company underwrites risk differently, it's difficult to say how much home insurance will cost
A standard policy covers your home and its contents in the event of an unforeseen peril, such as a fire. It also provides you with third-party liability coverage, which protects you financially in the event that someone is injured on your property and decides to sue you. Any harm to your home caused by one (or more) of the above incidents will be your responsibility to pay for without a decent house insurance policy.
There are several types of home insurance policies to choose from, including comprehensive, basic coverage, broad coverage, and no-frills coverage. Depending on where you settle in Canada, there are also additional home insurance endorsements to consider, such as those for high-value jewellery or fine art that are not covered by a standard homeowner's policy.
Since each home insurance company underwrites risk differently, it's difficult to say how much home insurance will cost. Your premiums are determined by a variety of factors, including the square footage of your house, its contents and construction quality, your claims history, the age of your roof, plumbing, and electrical system, as well as external factors such as severe weather risks. 
Unfortunately, no matter how much home insurance history you had in your home country, your property insurance policy does not follow you. When you move into a new home in Canada, you will need to buy a new insurance policy and start building up your insurance history.
What you should know about renters insurance as a newcomer
Moving to a new country is expensive, and you may not be in a position to purchase a home right away. If you're renting, you should strongly consider renters insurance. As is the case with home insurance, renters insurance is not mandatory, but it's the best way to protect yourself and your belongings. 
Getting a quote from an online comparison site is one of the best ways to get an idea of how much insurance costs in your region
As a renter, your possessions — furniture, appliances, and clothes — are not covered under your landlord's insurance. If your rental unit is damaged by a fire, burglary, or other hazards, you will be responsible for the costs. That's why many landlords insist on their tenants having renters insurance.
Renters insurance also covers the expenses associated with relocation, if for instance, your rental unit needs to be repaired because a hazard has made it unsafe to live in. A renters policy also covers any improvements you made to the unit that you paid for and completed yourself.
Finally, renters insurance also provides personal liability protection, which means you're protected financially if you inadvertently harm a neighbour's property or if a visitor injures themselves on your property and wishes to sue.
How to save on insurance as a newcomer
Before you buy any insurance policy — be it car, home, or renters — it's in your best interest, especially as a newcomer, to shop the market first. The price varies depending on the insurance company and whether or not it acknowledges past driving and insurance experience from another country. 
Getting a quote from an online comparison site is one of the best ways to get an idea of how much insurance costs in your region. If you use our comparison tool, for instance, you'll be automatically shown the cheapest rates from 50+ insurance companies. 
Bundling your home/renters and car insurance policies with the same company is another great way to save money and time. You could save up to 15% on your premiums just by purchasing your home insurance from the same provider as your auto insurance. You'll also benefit from having all of your insurance policies from one provider, making it easier to keep track of payments, make claims, and update your policy as needed.
Shopping for insurance can be daunting, particularly for beginners. However, learning about insurance options in your new country is an integral part of acquiring financial literacy skills and building a credible insurance history. Gaining a working knowledge of insurance will help you make informed financial decisions, secure lower insurance rates, and provide help with financial planning, all of which are essential for you and your family to secure a stable financial future in your new homeland.