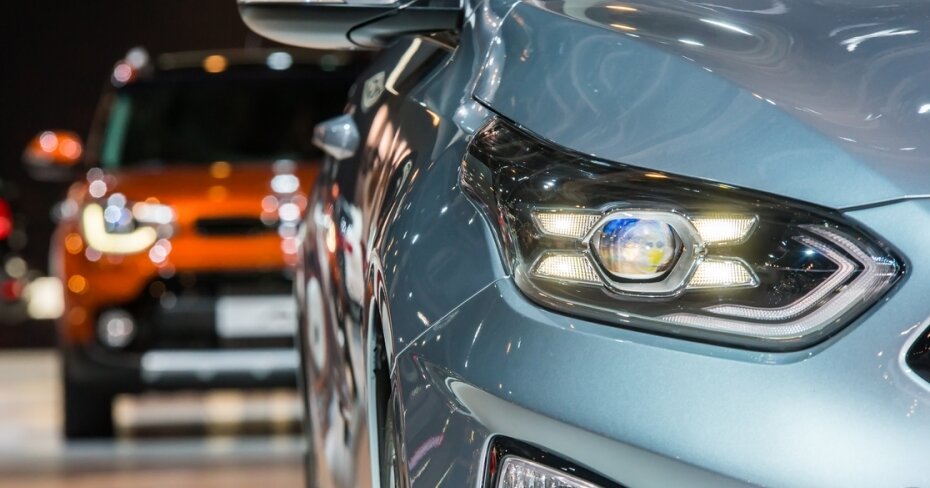 Like most industries across the globe, the automotive market in Canada has been deeply impacted by the coronavirus pandemic. 
After being closed for business for nearly a month-and-a-half, most car dealerships across Ontario reopened their stores to customers this week. 
While dealerships are trying to get back on their feet and make up for lost sales in March and April, many personal finance experts are keeping a close eye on interest rates, particularly on car loans. We've seen mortgage rates, as well as credit card interest rates, plummet in the last few weeks due to the economic slowdown. But is the pandemic having any impact on car loan interest rates?
Factors affecting car loan interest rates
Down payment: Just like any other loan, the more money you can pay upfront, the lesser you will need to borrow, which will result in a lower interest rate.
Term of the loan: The longer the term or tenure of a car loan, the lower the interest rate. For example, a five-year car loan will have a lower interest rate than a two-year car loan, since the lender has fewer chances to earn interest throughout a two-year term, they compensate by hiking the interest rate. 
Old or new vehicle: Surprisingly, the interest rate on loans for old vehicles is higher than new vehicles. Since older vehicles are sold at a depreciated value, and the car dealers spend money out of their pockets to repair and renovate old cars, they increase the interest rates to recover their investments.  
Employment history and job security: To secure a favourable car loan interest rate, your employment history should depict stability. Demonstrating job security and commitment is important, since lenders weigh these factors when determining interest rates.
Debt-to-income ratio: The amount of money you earn compared to the amount of debt that you owe is called a debt-to-income ratio. If your salary is high but so is your debt, then lenders will think you're prone to default on loan payments. As a result, they might increase the car loan interest rate if you have a poor debt-to-income ratio.
Strength of the economy: Lastly, the economic health of the country also plays a role in determining car loan interest rates. If the economy is strong, then there will be more investors in the auto finance industry, which will eventually lead to reduced car loan interest rates. Similarly, when the economy is faltering, the interest rates would most likely increase because there will be fewer investors.
Job security and car loan interest rates
The Bank of Canada slashed interest rates by 1.5% in March, as a result of the pandemic. This led to lower mortgage rates but for now, says Domenico Rosso, a sales representative at TD Auto Finance, it hasn't led to a decrease in car loan interest rates.
Borrowers' job security could be playing a part in that.
Wayne Henhoeffer, who deals with subprime lending at Legacy Auto Credit, says that employment uncertainty has an effect on "the risk component of lending." Companies continue to go out of business, and more than a million Canadians have lost their jobs since the coronavirus outbreak.
"Even the prime rate customers may now be at risk of losing their jobs due to the economic uncertainty," he says. "I would say at this point it is too early to see the lower Bank of Canada rate reflected in lower car loan rates."
According to Henhoeffer, not only do a borrower's job — and the stability of that job — affect the interest rate they're offered; they also play a factor in the overall approval of loan application. Sometimes, employment uncertainty can lead to rejection of a loan even before interest rates are discussed.
What does the future hold for car loans?
Considering the economic impact of COVID-19, and the closures of dealerships, there has been a huge dip in the number of borrowers seeking car loans. 
According to Henhoeffer, Legacy Auto Credit saw a major reduction to 10% of its normal monthly sales. And while sales are down, people are also seeking car loan payment deferrals. 
Major banks like TD, Scotiabank, and RBC have offered auto loan deferral plans to ease the financial burden on customers. 
Once the curve has been flattened and people adjust to the new normal, we could see an increase in the number of bankruptcy and insolvency cases. This could lead to borrowers seeking subprime lending options for car loans. 
"As the economy re-starts we expect to be even busier as we are positioned in the Bankruptcy and Consumer Proposal niche," says Henhoeffer. "Prior to COVID-19, the insolvency rate had increased 13% over last year. The insolvency industry is expecting that to double."  
Rosso believes that car loan interest rates might reduce in the future if there's an increase in the number of loan default cases. He suggests borrowers be understanding of dealers' financial woes right now while negotiating car loan interest rates. "I would suggest working with the dealer as they are facing the same financial constraints that everyone is dealing with," he says.
There's hope that the self-isolation rules will be relaxed in the coming weeks. We'll be watching to see if there's a spike in borrowers seeking car loans.