These banks and companies have slashed credit card interest rates because of COVID-19
By: Bhagyashri Pawar on

April 7, 2020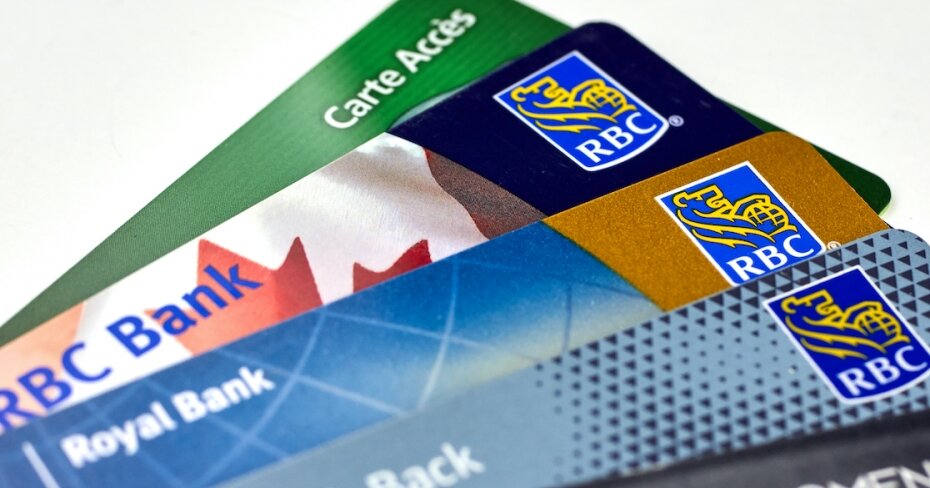 On March 26, at his daily COVID-19 briefing, Prime Minister Justin Trudeau announced that Finance Minister Bill Morneau was in talks with major banks about credit card interest rates. Following this announcement, most banks began offering deferrals on credit card payments. While this was a welcome move, most Canadians were still looking for respite in the form of reduced interest rates.
By the end of last week, Canada's Big Six and other credit card providers released public statements communicating their new measures, one of which was the reduction in credit card interest rates for those financially affected by COVID-19. Here are the updates we received from financial institutions across Canada.
CIBC
On April 3, CIBC became one of the first major banks to announce reduced interest rates on personal credit cards for Canadians experiencing financial hardship due to COVID-19. CIBC credit card clients who request payment deferral to deal with the financial crisis brought on by the pandemic will receive a temporary lower annual interest rate of 10.99%. In its press release, the bank also stated that for the 80,000 Canadians who have already secured credit card payment deferrals, the temporary lower interest rate will be retroactively applied to March 15.
Laura Dottori-Attanasio, Senior Executive Vice-President of Personal and Business Banking at CIBC said, "By lowering rates, we want to help reduce the stress that Canadians are feeling as a result of COVID-19 and provide them with additional flexibility for everyday purchases."
To further alleviate the burden, CIBC also announced that as of April 6, credit card purchases of $100 or more are now eligible for instalment plans with lower interest rates. This feature generally comes with a one-time instalment fee of 1.5%, which the bank will be rebating until June 30.
RBC
Within hours of CIBC's announcement, Canada's other major banks announced similar measures. RBC stated in a news release that it will be reducing credit card interest charges by 50% for personal and small business clients who are currently receiving minimum payment deferrals on credit cards, and the difference in interest will be credited to their account. Eligibility is subject to a financial review with an RBC advisor.
TD
TD also stepped up and announced that it will be reducing credit card interest rates by 50% for customers in a financial crisis. According to the bank's statement, almost 30,000 customers have reached out for personalized advice and relief with regards to payment deferrals on various banking products.
"Most Canadians pay their credit card on time, but we know that right now some families are facing financial hardship and are in need of some additional relief," said Teri Currie, Group Head of Personal Banking at TD. "We know that the need for financial assistance is growing, and that's why we will continue to evolve our response, working with the Canadian Government to find solutions that help give Canadians financial relief and access to credit when they need it the most."
National Bank of Canada
The National Bank of Canada also announced new support measures. The bank said that it will be temporarily reducing the annual interest rate on credit cards to 10.9% for all credit card holders whose payment deferral has been approved, and based on every applicant's financial situation.
The bank will also be waiving certain banking fees, such as stop payments on cheques, pre-authorized debits, and overdraft interest on chequing accounts, among others.
Scotiabank
On April 3, Scotiabank announced that effective April 1, it had reduced personal and small business credit card interest rates to 10.99% for customers who are receiving the credit card minimum payment deferral due to COVID-19. For those who have already received the payment deferral, the 10.99% interest rate will be applied to their account in the form of an interest credit.
Dan Rees, Group Head of Canadian Banking at Scotiabank said, "Lowering interest rates on credit card payments is an additional step we're taking to make a financial difference to Scotiabank customers experiencing difficulties as a result of the COVID-19 pandemic."
One of Scotiabank's additional support measures for customers impacted by COVID-19 is the ability to transfer one's credit card balance to an existing Scotiabank line of credit with a lower interest rate.
BMO
BMO was the last among the Big Six to announce its latest relief measures. On April 4, BMO issued a statement saying the bank will temporarily provide an interest rate of 10.99% on credit cards for personal and small business customers who are in a financial crunch and are receiving credit card payment deferrals.
While BMO continues to work with thousands of customers daily, the bank has already helped over 70,000 customers with its financial relief measures. 
Updates from other credit card companies    
While Canada's Big Six were fairly quick to lend assistance to Canadians during these tough times, Desjardins was the first financial institution to announce reduced interest rates on credit cards. On April 2, Desjardins released a statement stating, "Beginning April 8, Desjardins will automatically grant a temporary reduced interest rate of 10.9% to all Personal members and clients with a Desjardins credit card who obtain a payment deferral for a financing product."
On April 6, Tangerine rolled out a similar measure for clients experiencing financial hardship due to COVID-19, reducing its credit card interest rates to 10.99% retroactive to April 1.
Though PC Financial announced interest rate cuts on credit cards later than other financial institutions, it has reduced interest rates to 9.97% for customers who qualify for financial relief. Among all the recent announcements made to date, this is the lowest interest rate we've seen being offered.
Credit card interest rates have always been high, often ranging anywhere from 19% to 22%, so this move to introduce reduced credit card interest rates for those affected by COVID-19 certainly takes some weight off the shoulders of Canadians who have been hit hard by this pandemic. 
We'll update this post as more credit card companies announce interest rate cuts.