Avoid These Costly Home Insurance Nightmares
By: Nelson Smith on

February 19, 2016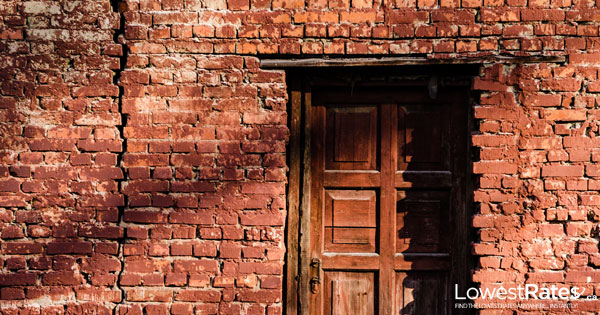 The whole point of home insurance is to protect you if the unthinkable occurs. Nobody wants to see their house go up in flames or get ripped up by a tornado, but if something bad happens at least they're relieved to know that protection is in place.
But sometimes we're not nearly as protected as we think. Here's how you can avoid a home insurance nightmare.
Read the small print
With each home insurance, tenant's insurance, or car insurance policy, there's a mountain of fine print. For the most part, people ignore it, content to know the important stuff like the deductible and the premium amount.
This is not a smart move. There are dozens of different contingencies in the fine print that can make you ineligible for a payout.
Essentially, it works like this: whenever you lie on an insurance application, you create a situation where the insurance company can reject your eventual claim. From their perspective, if they knew something was different than what you said originally, it might have affected their decision to issue insurance in the first place.
What's tricky about this is many of these lies aren't intentional. Homeowners often have no idea what's behind the walls or hidden in the ceiling. A homeowner might think the electrical inside their house is updated. But if it causes a fire and it's discovered the wires are 100 years old, it creates a problem which may cause an insurer to not pay damages -- especially if they were told the wiring was updated.
The obvious lesson is if you read the fine print, you can start thinking about potential issues before they happen. Stopping to consider this will also force you to actually find out details about your home you might have ignored.
The problem with floods
One of the most common home insurance claims is for flooding. If water gets into your basement, it can quickly cause a lot of damage.
But there are some very important details many homeowners overlook. The biggest one is knowing the limitations to getting a payout from the insurer for water damage.
If the water comes in from outside of the house, you're not covered. This includes any seepage through the foundation, or through windows, or, in some cases, even problems with the roof. And if normal runoff isn't covered, then flooding from a river definitely isn't covered.
The only way you'll get a payout from water damage is if your sewer backs up or if a pipe bursts.
Trees
Although it's very likely your insurer will pay out if a part of your tree damages your house, car, or even a neighbor's things, it can still turn into a pretty annoying situation.
Firstly, if a neighbor's home insurance gets involved, you have a situation where two different insurance companies are fighting with each other, trying to avoid paying out a claim. That can be stressful, and it can also mean that it takes forever to get things settled.
If it's determined the tree was dead or needed pruning before it fell over, your home insurance agent probably won't be very happy. They might still pay the claim, but they'll treat it as something that's your fault. This will cause your premiums to go up.
Ultimately, the price you pay for your policy will help determine how much coverage you have. A bare bones policy might be cheaper today, but could end up costing more in the long run. No matter how much you pay for your policy, knowing what you have will save you from headaches when it's time to make a claim.