Will a GoFundMe gift affect your home insurance claim payout?
By: H.G. Watson on

March 24, 2022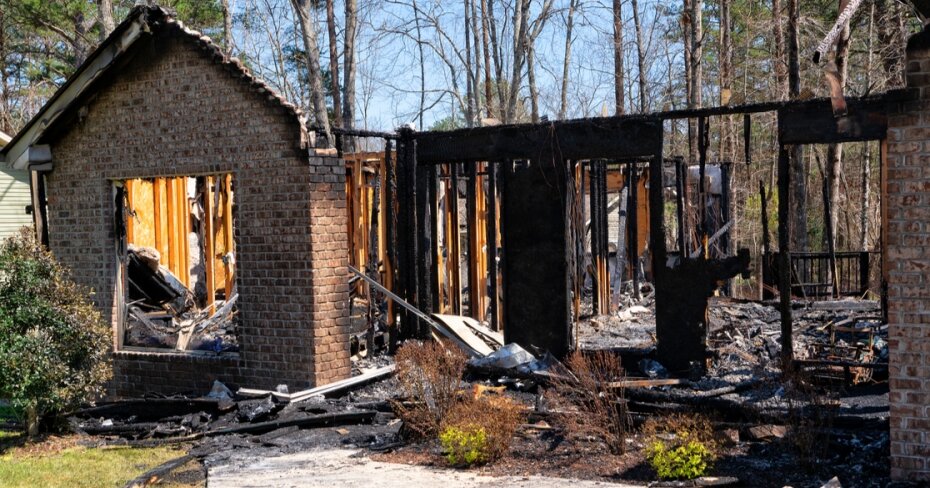 In December 2021, the Smith family in Baden, Ont. lost their entire home in a catastrophic fire on Christmas Day. While, thankfully, the entire family and their pets survived, they lost everything else: furniture, cars, clothes, and all the memories you collect in a home. Their insurance company helped them with short-term relocation options — but another form of support also came.
Friends and strangers started a GoFundMe, an online fundraising tool. In a matter of days, they collected more than $26,000, spurred by the media attention given to the family. In total, the GoFundMe would go on to collect more than $40,000.
When tragedy strikes, the kindness of others can help families in need. However, if homeowners already have home insurance, why might they need to accept donations? And if they do take the gift, will it limit how much coverage they can later claim?
The best safety plan is home insurance
A good home insurance policy will cover most of what would be lost in the case of fire or other damage to a home. "It's amazing to see people helping out after the fact," says Stefan Tirschler, product and underwriting manager at Square One Insurance Services Inc. "If a policy had been behind this person, there would have been a lot of protection ready."
The reality is most people can't depend on others to raise the funds they'll need to replace the entire contents of a home. Generally, if you have a mortgage you will have been required to get home insurance anyway — but that's not the case if you bought your home outright. You may also be at risk as a renter if you forgo tenant insurance.
However, a crowdfund could cover the amount of your deductible, which you are pretty well always required to pay when you make a home insurance claim. Another possibility is that the worth of the items in your home changes, but you never update your insurance policy.
"Perhaps a customer realizes that they forgot to buy coverage for a new piece of jewelry ahead of the house fire," says Tirschler. "That's another opportunity for a surprise family crowdfund to help out."
You can have financial gifts and home insurance — just don't double dip
It isn't actually your home insurance provider's business whether you get additional financial assistance from family, friends, or strangers in a GoFundMe.
"Crowdfunding is a comparatively new way of gifting money, but gifting money isn't a new thing at all," says Tirschler, adding that normally, insurance companies don't have a reason to ask if you are receiving other funds.
"Whether you use a platform for it, or friends and family were to help you out privately with a little extra to get through a stressful time, we as a home insurance provider don't generally have a stance on that as the funds are yours to use as you wish."
The money is also considered a gift, according to Gerry Vittoratos, a financial expert at UFile, so it isn't taxable. Though the person giving the money can't claim it as a charitable donation, either.
Don't let surprise money affect your claim amount
While getting a financial gift generally won't affect the amount of money you receive from insurance, it can if you use it for things already covered by your policy.
"Insurance is designed to only cover the actual loss that you sustain," says Tirschler. For example: if someone used GoFundMe money to rebuild their house after a fire, they couldn't also make a claim against their insurance policy for the cost of reconstruction.
That's why it's important to be clear on what your existing insurance policy covers. If you replace your laptop with money from a GoFundMe, and then purchase another laptop with money you received from your insurance provider, that's double dipping — and you may have to pay back the cost to the insurance company.
Still, these sorts of fundraisers can help out families in need in other ways. "(Say) you've been living in a hotel while your condo is being repaired for a toilet back up you've suffered," says Tirschler. A GoFundMe or monetary gift can be fun money to make a bad situation better. "Maybe you go and have a spa day or go for a nice meal instead of trying to get by everyday."
In that sense, a financial gift can supplement recovery — but it shouldn't replace insurance.
Save 30% on average on home insurance
Compare quotes from 50+ Canadian providers in 3 minutes.