Is credit card insurance enough — or do you need extra travel insurance?
By: Desirae Odjick on

May 24, 2017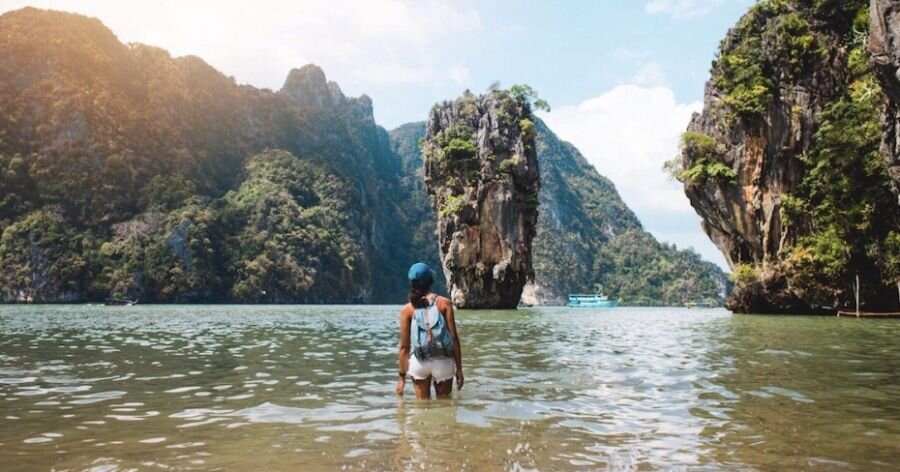 Raise your hand if you've ever read your credit card's travel insurance policy from cover to cover.
Oh, what's that? No one does that?
When it comes to travel, it's understandable that you're more focused on booking the right hotel and falling down a Pinterest hole scoping out your destination, but insurance is a key part of making sure your dream trip doesn't turn into a nightmare.
The biggest question, especially for people who have travel rewards credit cards, is whether you need supplemental travel insurance, or if your existing policies have got you covered on the key insurance must-haves: cancellation and delays, medical emergencies and personal effects.
Since I'm no travel insurance expert, I turned to Stacey Hughes-Brooks, head of travel at RBC Insurance, to walk me through the process of figuring out whether any of us really need supplemental travel insurance — or if our credit cards will cover us in the worst-case scenarios.
Understand your needs, your coverage and your plans
In news that will surprise no one, the first step to determine how much travel insurance you do (or don't) need is to understand how much coverage you already have.
"Consumers should take the time to understand their own needs before purchasing travel insurance," Hughes-Brooks says. "They should consider where are they traveling (internationally or within Canada), how long they are travelling for, how much protection do you need as you may have credit card or group benefits coverage. You should also understand what exclusions are in the policy, because things like your health condition and participating in certain extreme sports may not be covered."
Once you've got that locked down, it's time to check in on that credit card in your wallet — because there's a chance it could significantly cut down on the amount of insurance you need to buy.
And if you're going skydiving or something bananas like that, make sure to look out for those extreme sports exclusions Hughes-Brooks mentioned.
Does my credit card have me covered?
"If someone is comparing credit cards with travel coverages, the travel coverages are standard, i.e. trip cancellation, trip interruption, flight delay, baggage delay, emergency medical," says Hughes-Brooks.  "The differences to take note of are the benefits and limitations, and of course not all cards have all of the related travel insurance coverages included."
So when you're reading through your current credit card policies — because yes, you have to do that — the two things to keep in mind are what's covered, and how much is covered.
Sure, you might be covered for lost luggage, but if that coverage maxes out at $1,000, consider what you've got in that bag before deciding you're good to go. If you're packing for your destination wedding and you've got a $10,000 wedding dress in that bag (no judgement) you need extra coverage.
What coverage should I check on when I'm reading my policies?
OK, we're all convinced that reading our existing coverage is the best travel idea any of us have ever had — yes, even if you include that one time in Italy — but what do we need to look for to make sure we're not missing a critical area of coverage?
"[There are] three main coverages consumers should understand," Hughes-Brooks advises.
Emergency Medical Travel Insurance – Covers you in the event you are in an accident or become ill and need emergency medical treatment while you are outside your home province — even if you are travelling within Canada.
Trip Cancellation and Interruption Insurance –This insurance covers your non-refundable travel arrangements when you have to cancel your trip, come home early, or stay later at your destination.
Baggage and Personal Effects Insurance – This type of insurance provides protection against lost, stolen or damaged baggage and personal effects and will often cover some of the costs for the replacement of a lost or stolen passport, driver's license or birth certificate. This insurance may also cover you for necessary toiletries and clothing when checked baggage is delayed by the carrier for 12 hours or more while en route and before returning home.
Can we talk a bit more about emergency medical for a hot second?
A hefty health care bill could be a life-altering expense, so you'll need to make sure that if you need to seek medical care, you're 100% covered no matter where you go. (Yes, including travelling to other provinces in Canada.)
In addition to checking your credit card for this one, you should also look through your existing group benefits at work, if you have them. Many providers will bundle in a travel policy with the same coverage that handles your dental care and massages, and most of the time they're fairly comprehensive.
You'll just want to make sure you read the fine print before you leave. If there are gaps in coverage, you'll want to spring for extra insurance to cover them, and if there are conditions — like carrying your insurance card with you — that's must-have information, too.
When you consider that it could save you hundreds of thousands of dollars, it suddenly makes reading through your insurance policy a bit more enticing, right?
So just tell me: do I need extra travel insurance?
If you've read through your policies, checked out your coverage limits, understand your exclusions and still have questions about whether or not you need travel insurance, Hughes-Brooks advises speaking to a travel insurance advisor to go over your needs.
She's the expert, but I've got my own take: If you're really that unsure after all that work, just buy the travel insurance.
As long as you're buying a policy that tops up the areas of coverage you're most worried about, and as long as you understand what you're buying, the cost of travel insurance pales in comparison to what a true worst-case scenario might cost.