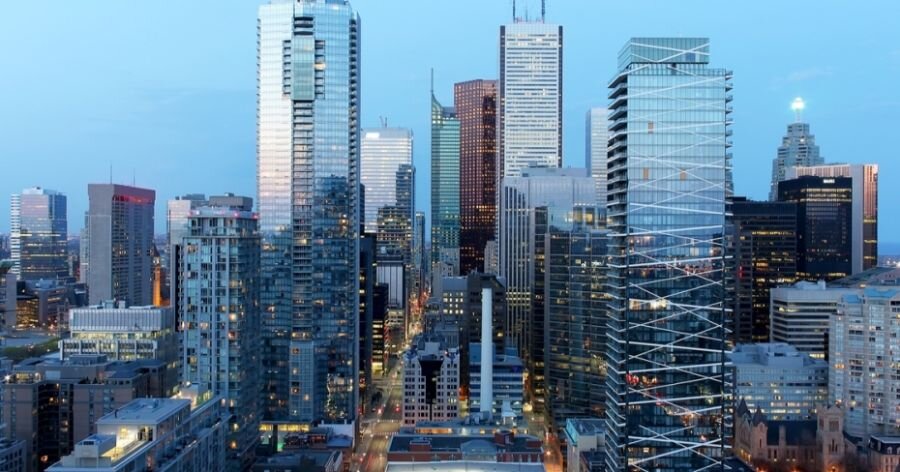 The novel coronavirus outbreak has forced Canadians to hole up in their homes, bringing normal life to a standstill. With government and health bodies advocating for social distancing to flatten the curve, many businesses are on the verge of shutting down. Many Canadians are fearing layoffs as a massive economic slowdown looms.
While people are scrambling to put food on the table and save the roof over their heads, there is a ray of hope to guide us through these financially challenging times. TD Bank has announced that six of the biggest private financial institutions in the country will be providing mortgage relief and financial aids to those impacted by the COVID19 pandemic. 
According to a news release, Bank of Montreal, CIBC, National Bank of Canada, RBC Royal Bank, Scotiabank, and TD Bank will provide financial relief to personal and small business banking customers on a case-by-case basis for those with mortgages. Canada's Big 6 have declared their commitment to providing financial solutions to those affected by wage disruptions and illness related to coronavirus outbreak. But, more importantly, the big banks are set to provide mortgage relief with up to six months of mortgage deferral options to those jolted by COVID19 economic slowdown. 
The statement read "Effective immediately, Bank of Montreal, CIBC, National Bank of Canada, RBC Royal Bank, Scotiabank and TD Bank have made a commitment to work with personal and small business banking customers on a case-by-case basis to provide flexible solutions to help them manage through challenges such as pay disruption due to COVID-19; childcare disruption due to school closures; or those facing illness from COVID-19. This support will include up to a six-month payment deferral for mortgages, and the opportunity for relief on other credit products."
This news comes on the back of a tweet from CMHC last week that mentioned working with mortgage lenders to provide payment deferral of up to six months. It is still unclear if the mortgage deferrals will be free of interest. 
How to apply
Are you wondering how you can get this mortgage relief? Neil Parmenter, president and CEO of the Canadian Bankers Association, says that you should call your bank to discuss your financial situation. "Every situation is unique," he said in a tweet. Remember that the mortgage deferral option would be provided on a case-by-case basis. So it is essential to contact your bank to chalk out a plan for you. 
Eligibility
While we wait to get some clarity on who is eligible for mortgage relief, CMHC has made it clear that those who got insured mortgages from them will be benefited by their deferral programs. According to CMHC CEO Evan  Siddall, the motive behind mortgage deferrals is to provide temporary relief so that Canadians can pay their bills. "It is a deferral, not a general amnesty. No shortcuts, only relief," he said in a tweet.  People who have lost their jobs and businesses that face bankruptcy could be high priority for deferral.  We'll update this post as more becomes clear. 
What about other banks and brokers?
Other lenders like RMG Mortgage and private mortgage insurers like Canada Guaranty and Genworth Canada are also offering mortgage payment deferrals. This ranges from only deferring one payment to also matching the Big Banks with up to six months of deferrals. If you used a broker to get a mortgage, then contact them to see if you're eligible for a deferred payment.
Will there be a deferral on rent and uninsured mortgage? 
While all this sounds great for insured mortgage borrowers, there are still concerns among people with the uninsured mortgage and those who pay rent. Evan Siddall, the president and CEO of CMHC, addressed these queries regarding rent and uninsured mortgage through a series of tweets. "We are also exploring, with others, potential relief measures for those who cannot make payments on uninsured mortgages and renters," said Siddall. 
Siddall mentioned "People have noted our help for mortgage holders and asked what CMHC is doing for renters. While we do not have direct relations with renters, income support measures (announced and forthcoming) will help renters. We have written our landlord clients to insist on no evictions". 
Considering the financial impact of COVID19, banks and other financial institutions of Canada are expected to roll out more relief programs in days to come.