Ellen Roseman: It's time to talk about the rise in call scams and fraud
By: Ellen Roseman on

December 5, 2019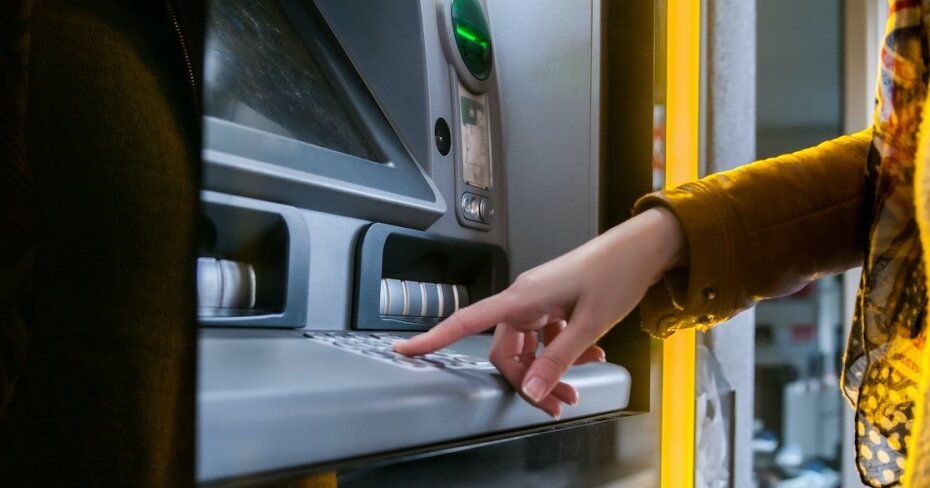 Peter Edwards was getting fake calls from the Canada Revenue Agency, threatening arrest if he refused to pay a fictitious income tax bill. 
One day, he asked the so-called CRA legal division worker how he'd react if Edwards taped the call and posted it on YouTube. 
"The man shouted, 'I don't fucking care!' and hung up. It was kind of fun. That stopped the calls for a while," says Edwards, a reporter who covers organized crime for the Toronto Star. 
A few weeks later, he started getting recorded messages on his smartphone, warning that his social insurance number had been used for fraud. If he pressed #1 on his keyboard, he could speak to a police officer. 
After a 35-year career in newspapers, Edwards knows that police would never call and leave voicemails like this. He points to mistakes in local area codes and weird phrasing, such as "unusual criminal activity." Is there such a thing as usual criminal activity?
"This isn't a victimless crime," he says. "I've interrupted calls from friends to take these calls. Once I almost hung up when I heard silence at the beginning, thinking it was a robo-call. It was my doctor, collecting his thoughts before speaking, and I almost didn't take the call."
By now, you probably know about fake collection calls from the Canada Revenue Agency. There's been a surge in the number of these scam calls recently with warnings from police. Even if you are up to date on your taxes, you may still be spooked by legal threats from overseas call centres. 
Most of us hang up quickly or delete the messages. So, who bites? 
Victims bilked out of $60,000 and more 
In a Toronto Star column in 2015, I interviewed a victim who had sent $60,000 to MoneyGram offices in the U.S. to cover his Canadian tax bill. He might have resisted the shakedown if he were single, he said. But he felt vulnerable after bringing his new wife, who spoke no English, and three-year-old daughter to Canada.
"They pushed me very hard. They called every five minutes. They said if I wouldn't co-operate with them, I would be arrested. My accounts would be frozen. My family wouldn't survive," the victim told me.
Most phony CRA calls come from India, according to the Canadian Anti-Fraud Centre, which has been tracking the scam since 2014. After five years of media attention, leading to arrests at overseas call centres, it was time to change things up.
"The calls now come from Service Canada or the Department of Justice, warning about fraud with your social insurance number. It's our top reported scam in the past couple of months," said Jeff Thomson, a spokesman for the anti-fraud centre.
They pushed me very hard. They called every five minutes. They said if I wouldn't co-operate with them, I would be arrested
The centre has 16 people on staff, taking calls from fraud victims and sharing information with law enforcement agencies. On a good day, they can handle only one in five incoming calls. The volume is overwhelming. 
So, when you call the centre's toll-free number (1-888-495-8501) you now get a message about the latest deceptive pitch: "Please be aware that the phone numbers and names of dozens of government agencies are being used fraudulently as part of a scam. These offices have not called you and would never call you to request your social insurance number. As a result, we are receiving a higher volume of calls and your patience is appreciated."
There's been some progress in fighting the call centres that are breeding grounds for these scams, but it's just a dent. On Nov. 18, police in India said they had shut down a call centre and arrested 32 people who had tried to dupe Canadians into handing over money through a phone scam involving SINs. They were aware of one Canadian who was swindled out of $13,500 by the raided call centre.
I can think of a few reasons why some people succumb to this trickery.
The callers tend to disguise the fact they're calling from overseas by using real or fictitious local phone numbers they don't own. You may see a 613 or 819 area code and assume it's from a government office in Ottawa or Hull, Que. This is known as caller ID spoofing. 
The callers ask for confidential information under the guise of helping to fight fraud. It's not unreasonable to believe your SIN was used to commit crime after hearing about data breaches by large companies exposing customers' records to hackers. When you're scared, you may drop your usual defenses and act irrationally.
The callers may not ask for money, only your SIN. Once they get it, they can use it to steal your identity, raid your bank accounts and apply for credit cards at addresses you won't know about unless you order your credit file from Equifax or TransUnion.
Is the government doing enough to protect us? 
Can the government protect us from unsolicited calls by criminal impersonators? 
The National Do Not Call List (DNCL), set up in 2008, lets you remove your phone number from telemarketers' lists. More than 13 million Canadian numbers are registered with the service and $9 million in fines has been levied against callers that don't comply.
The DNCL is for legitimate marketers, says Patricia Valladao, a spokesperson for the CRTC, Canada's telecommunications regulator. It does little to shield us from overseas fraudsters using caller ID spoofing to pretend to be local.
The CRTC will bring in new rules on Dec. 19, 2019, requiring phone carriers to block calls with blatantly illegitimate caller ID information at the network level. 
They were aware of one Canadian who was swindled out of $13,500 by the raided call centre
Under this system, phone calls with caller ID information that exceeds 15 digits or does not conform to a number that can be dialed (for example, 000-000-0000) will be blocked before reaching the subscriber.
Rogers and Bell say they will be ready to comply with universal call blocking by that date. 
According to Bell spokesperson Nathan Gibson, "we've also applied to the CRTC to conduct a 90-day trial of new call blocking technologies we're developing to further protect customers from fraudulent and scam calls."
Last year, Telus started offering a call filtering service for home phone customers that blocks most robocalls. In the coming weeks, it will introduce this free feature to wireless customers nationally. 
"Since Telus Call Control aligns with the CRTC's best practices for call filtering services, Telus is not required to implement universal call blocking, which is far less effective at stopping nuisance calls," said spokesperson Brandi Rees.
How to protect yourself 
Follow these steps to manage nuisance calls and avoid being targeted by scammers.
Check out the Canada Revenue Agency's exhaustive list of fraud avoidance tips, stories and videos at Slam the Scam. 
Protect your SIN. Never carry it in your wallet or use it as a piece of ID. If an organization asks for your SIN, ask if it is legally required to collect it. And if not, offer other forms of ID. 
Whenever someone calls you claiming to represent a government agency and seeking personal information, just hang up. Then, look up the agency's phone number and call it directly to verify any claims made in the first call.
Let unknown callers leave a message. Telemarketers often shun voicemail. 
Ask your wireless phone maker about call management features. Apple, for example, lets you send unknown or spam callers to voicemail. Your phone only rings for calls from phone numbers in your contacts, mail and messages. 
Limit personal information on social media. Your phone number and birthday can be a lethal weapon in the hands of fraudsters trying to build a profile that can be used for identity theft. Be as frugal with your data as with your cash. 
Keep in mind that criminal telemarketers are relentless in hounding people, says the RCMP.  Some victims report receiving five or more calls a day, wearing down their resistance. And once a person has succumbed to this ruthless fraud, their name and number will likely go on a "list", which is sold from one crook to another.
What to do if you are a victim:
Gather all information about the fraud (documents, receipts, copies of emails or  text messages). Report the incident to your local police. This ensures that they are aware of which scams are targeting their residents and businesses. Keep a log of all your calls and record all file or occurrence numbers.
Contact the Canadian Anti-Fraud Centre.
Report the incident to the financial institution where the money was sent. If the fraud took place online through Facebook, eBay, a classified ad such as Kijiji or a dating website, be sure to report the incident directly to the website. These details can be found under "report abuse" or "report an ad."
Victims of identity fraud should place flags on all their accounts and report to both credit bureaus, Equifax and TransUnion.