Ellen Roseman: Financial resources you can turn to in the COVID-19 crisis
By: Ellen Roseman on

April 1, 2020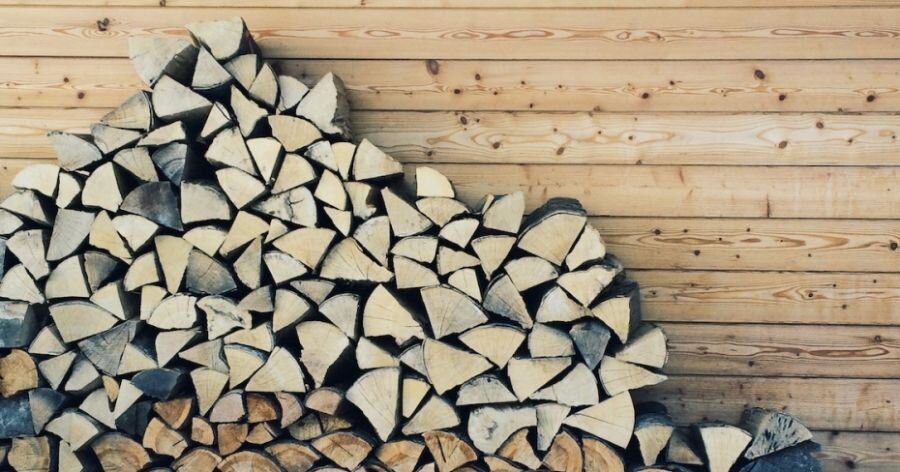 Are you anxious and confused about the far-reaching effects of the new coronavirus on your finances? You're not alone.
In a recent survey by financial technology company Borrowell, 74% of Canadians report feeling stress brought on by the health crisis. More than 40% say their biggest financial worry is how to pay for necessities, such as food and rent. And 32% have no plan in place if funds run too low to pay bills.
It's natural to feel this way. COVID-19 has disrupted the global economy by closing down businesses to protect customers, staff, and the health care system. Many of us are already reeling from the impact.
Kathryn Mandelcorn, director of cash flow strategies at Spring Financial Planning, talks about a self-employed photographer, with student loan debt and rent to pay, who's lost all contracts for the rest of 2020. She lives on her own and has maxed out all her credit resources. 
It doesn't make sense for her to move out immediately to reduce rent, so she's relying on support from family and government benefits. The financial impact will last for months as she tries to rebuild her business while looking for ways to create or publish work online.
"The reality is that many Canadians will need to supplement or replace their income in the coming weeks," says Mandelcorn, a certified money coach based in Port Moody, B.C. 
Some people will have savings to draw on. Others will use credit in hopes of repaying their debt when the economy gets going again. And there will be those who apply for government benefits to help them survive the next few months. 
Here's a guide to the federal government's economic response plan, which gives billions in direct support to Canadian workers and businesses. The plan includes:
At first glance, the mortgage support sounds attractive. But the details can bedevil you. Here's a quick guide, along with an example.
COVID-19 has disrupted the global economy by closing down businesses to protect customers, staff, and the health care system. Many of us are already reeling from the impact
If your mortgage is insured by Canada Mortgage and Housing Corporation (CMHC), you may have access to relief measures, such as immediate payment deferral, extension of your loan amortization, and the option to add interest arrears and other expenses to your outstanding balance.
Meanwhile, Canada's large banks have committed to work with customers hit by hardship on a case-by-case basis. They are offering payment deferral for up to six months on residential mortgages. 
Does that mean banks will write off these deferred payments? Will they forego the interest at the end of the six-month period? Think again.
The downside of deferrals
It's important to check with your financial institution or mortgage broker. However, most large lenders are planning to add the interest to the outstanding mortgage balance. They have the legal right to do so.
This means you will likely pay interest twice: (1) On the deferred payments for up to six months, and (2) On the amount added to your principal owing for the rest of your mortgage amortization. 
This came as a surprise to a Toronto couple, who bought a house in 2018. They don't want to use their names, but gave information about their financial situation. 
The husband, self-employed, is figuring out next steps after many clients cancelled or postponed projects. He has enough saved for a few months of overhead and payroll, but he is limited in what he can do working from home. The wife has a full-time job and is unionized. They have no children.
Current value of house: $900,000
Total mortgage: $245,000
Interest rate: 3.45%, fixed
Remaining term: 2 years, 11 months
Monthly payments: $1,200
Lender: MCAP (a large independent mortgage financing firm)
"When we spoke to our lender, they said they would still charge interest for the months we deferred. They also talk about 'rigorous' testing to get the relief," the husband told me.
"It seems like providing all that documentation could be really difficult for vulnerable people like senior citizens and people with disabilities. Are there some standards these lenders must follow?"
He sent me an MCAP document with the headline, "10 key points about deferred mortgage payment programs #COVID-19," in which the pros and cons are spelled out explicitly. 
Here are the first few points:
Deferrals are discretionary. Lenders maintain the legal right to timely repayment of their mortgages. Mortgage payment deferral programs are offered at their sole discretion.
No lender is going to forgive your mortgage payment. A deferred payment program allows you to roll a defined number of mortgage payments into your mortgage. You still pay off all the money you owe, with interest, just more slowly.
You must be able to demonstrate true financial hardship. These programs are for people genuinely struggling to make their next mortgage payment. They've lost their job and/or most of their income and they don't have reserves to draw on. Be prepared to submit a detailed breakdown of your personal assets, income, and expenses.
If you don't fall into this distressed category, please don't call your lender right now. Lender phone lines are jammed at the moment. A lot of the calls are from people who are worried, but not in truly desperate situations. If you've still got your income and enough money to make your next payment, delay your call to your lender for a couple of weeks. Or call whoever helped you set up your mortgage.
Money coach Kathryn Mandelcorn steers her clients to a 30-minute video on deferred payments by mortgage expert Dustan Woodhouse. Here's his answer in the first 90 seconds on whether or not you should try for a deferred payment program: "Probably, yes. There's a lot of economic uncertainty and it's unclear how long it will last. You should very seriously consider deferring that payment."
The good news, according to Woodhouse, is that lenders are no longer demanding a package of paperwork to prove you qualify for relief. 
"That seems to have gone away, more than anything simply because of the massive number of people calling and the very finite number of staff available to process things," he says in his video. "So, for the sake of speed, for the sake of expediency, right now, it's very easy to get those deferrals put in place with the majority of lenders."
Here's his bottom line: "If this reduces stress in your life; financial stress, mental stress, any kind of stress, then take advantage of it."
For a contrasting view, check out an article at Canadian Mortgage Trends by Richard Moxley, author of The Credit Game, on the possible damage to your credit score you may incur if you sign up for deferred mortgage payments. 
There's a lot of economic uncertainty and it's unclear how long it will last. You should very seriously consider deferring that payment
Here's the problem: Lenders update the payment history of each credit account electronically to Equifax and TransUnion. For these deferred mortgage payments to not be reported to the credit reporting agencies as late payments, lenders would need to update their reporting systems to ensure they don't report any missed payment information to the credit bureaus.
Lenders big and small have been bombarded with phone calls that have put pressure on their personal and electronic systems, Moxley notes. Are you willing to gamble your credit score and assume that every lender has updated its reporting system?
"We can all agree that the amount of deferred payments over the coming months is unprecedented," he writes. "For this reason, I expect an increase in the amount of mortgage, loan and credit card payments reporting incorrectly on Canadian credit reports."
Other helpful resources
Are you looking for helpful money information? I recommend a video series by personal finance expert Preet Banerjee on his popular YouTube channel, called Coronavirus and Your Money. He's done eight talks from his home, all less than 10 minutes each.
In a recent video on free financial consultations, Banerjee points to a network of Canadian financial planners willing to provide guidance at no cost during the COVID-19 crisis.
And in a video released March 31, Banerjee unveils a calculator he has created to help estimate the amount of support you would get from the GST credit payment, the increased Canada Child Benefit, and the Canadian Emergency Response Benefit (CERB).
He also links to a document prepared by economist Jennifer Robson, with a plain language explanation of the benefits provided by the government to working-age adults. Updated on March 31, the document provides phone numbers, step-by-step guidance and "important to know" information about each benefit.
Best of all, Robson (a Carleton University professor) answers a question that few others address: "I'm having trouble with my rent. Is there help for me?" She breaks down each province's programs to suspend evictions, help with utility bills, and offer emergency payments or low-cost loans to help cover your rent. 
I hope this helps. Even as a long-time journalist, I have trouble keeping up with news about this public health crisis and its impact on your finances. I suspect you're struggling to make sense of it, too. 
My advice: Government benefits may not cover all your expenses. So, negotiate with your creditors and service suppliers to get a better deal if you're facing financial hardship. Ask for compassion and flexibility. Not all of them will try to relieve your distress. Some won't even respond to your inquiries. But if you keep trying, you should be able to find someone who will listen and try to assist.