A guide to going digital with your financial management during COVID-19
By: Lisa Coxon on

April 22, 2020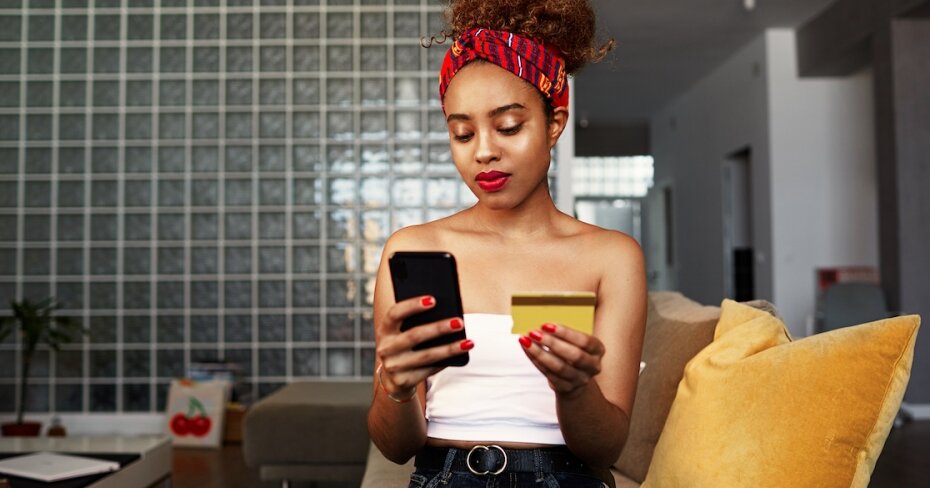 The new coronavirus has changed nearly everything about our daily routines, from when and how we shop for groceries to where and how we work. 
Banking is no exception.
COVID-19 has forced many bank branches to reduce their hours, and some to close altogether. Even if your local branch has stayed open, you may be avoiding visiting in person in an effort to adhere to social distancing protocols and leave the house as little as possible.
According to 2019 data from the Canadian Bankers Association, 67% of Canadians used in-branch banking within the last year. Those branch-dependent customers must now find an alternative way to bank. And that alternative is digital.
Banks like BMO, TD, and Scotiabank are encouraging Canadians to avoid coming into branches and instead take advantage of online and mobile options for their everyday banking needs, including loan applications, investment management, and account openings.
Fortunately, many Canadians are already accustomed to digital banking. According to pre-pandemic J.D. Power data, 38% of retail banking customers in Canada are defined as "digital-only," and 53% are defined as "digital and branch-using."
In order to make the transition to digital as seamless as possible, we've created this guide for going digital with your financial management during COVID-19.
Step 1: Start minimizing your bank visits
Before you can make the switch to digital, you need to first look at all that needs switching. Take a look at what banking you used to do in person, and create a list.
Next, "Identify what the need is to go to the branch," says Steven Arnott, a fee-for-service financial planner and author of The Snowman's Guide to Personal Finance. 
This might include:
Investment management
Paying bills
Applying for credit
Opening a new account
"For the time being, the goal should be to minimize trips to the branch if you can," says Arnott. 
"With that said, if you need to head into a branch, you could add it to an existing trip to the grocery store, or otherwise, to minimize the impact. You'll want to check that your usual branch is open during the hours you're considering."
Step 2: Get to know your bank's mobile app and website
Next, you should find out what on your list can be done online or over the phone. 
"Speak with your bank —either directly with a representative at your branch or by contacting the service centre – to see if there's a digital option available," says Arnott. "And, if needed, see whether they or a family member could help you complete the transaction."
Familiarize yourself with your bank's mobile app and/or website and find out what aspects of your banking can be done digitally. This might include learning how to use your bank's mobile check deposit feature, signing up for digital credit card and account statements, and figuring out how to digitize your bill payments if you were accustomed to paying them in person.
You should also make contact with "the person you're transacting with," Arnott says. That might be your landlord, a client, or a supplier. "See if an alternate option is available," he says. For example, maybe instead of a money order, you arrange for an e-transfer.
According to Google's 2020 Consumer Survey, from March 8 to 14, Google saw its largest week-over-week percentage drop in searches for "nearby banks or ATMs" in the U.S. Conversely, searches for finance apps was up 31% between the same period, versus the previous seven days.
Recent U.S. data from J.D. Power also revealed that when Americans were asked which of the following changes they planned to make due to the new coronavirus, the top response was "use mobile tools for more of my banking," at 35%.
J.D. Power hasn't yet surveyed Canadian banking customers since the pandemic outbreak, but  Paul McAdam, Senior Director of Banking & Payments Intelligence with J.D. Power, says that "U.S. and Candian banking consumers do behave similarly."
As we continue to move through the pandemic, "We expect that approximately one-third of retail banking customers in Canada will plan to increase use of online and/or mobile banking," says McAdam.
Step 3: Take advantage of telephone banking 
Of course, not everyone prefers to bank digitally. Nor does everyone have access to a mobile device. Seniors, for instance, might not know their way around a computer or smartphone. 
"Pre pandemic, only 6% of retail banking customers in Canada are defined as 'Branch-Only,' meaning they use branches and do not use online or mobile banking," says McAdam. "These customers tend to be older – Boomer or Pre-Boomer generations. 
Arnott says he expects customers who make regular, time-sensitive visits to their branch will have the most trouble with the shift, especially with transactions where there's no digital alternative available.
"With that said, I expect that the banks are watching activity regularly and adjusting to support their clients as best they can through this time," he says.
So, what's the best alternative for those branch-only customers?
J.D. Power estimates that a small portion (around 10%) "are willing to take steps to learn more about their banks' online and mobile banking options."
"For these customers, picking up the phone and calling the bank is the best option."
Will COVID-19 change banking habits for good?
There's no way around it: COVID-19 will change the way some of us bank. But is this shift permanent?
"The banks have been encouraging a transition to processing transactions digitally for years," says Arnott. "The aim has been to allow branch representatives to focus on providing advice and opening new accounts."
Different demographics will experience this shift differently, however. "Older customers will be hit harder," says McAdam. And as time goes on, Canadians may make permanent changes to how they bank, using branches much less or not at all. "This may negatively impact their bank satisfaction levels." 
But one thing is for sure: many Canadians will be forced into digital financial management, even if they weren't keen on it to begin with. And when the pandemic subsides, these customers will have had to learn to become more adept at using mobile, online, and telephone banking services.
J.D. Power anticipates an increase in digital account openings and advice-giving, as well as problem resolution (for example, using online chat or secure messaging with their bank to sort out an issue).
Arnott says this entire situation could also be a time for financial reflection.
"I believe this period is providing an opportunity to question how and why we operate the way we do," says Arnott. "Simply stepping back and asking 'why?' should be a great way to manage banking and other aspects of our life at the moment. This process allows us to solve our root challenge in different ways. Each step of that 'why?' questioning could offer a digital alternative."