Ellen Roseman: Loyalty programs now come with hassle, hidden fees and devaluation risk
By: Ellen Roseman on

January 30, 2020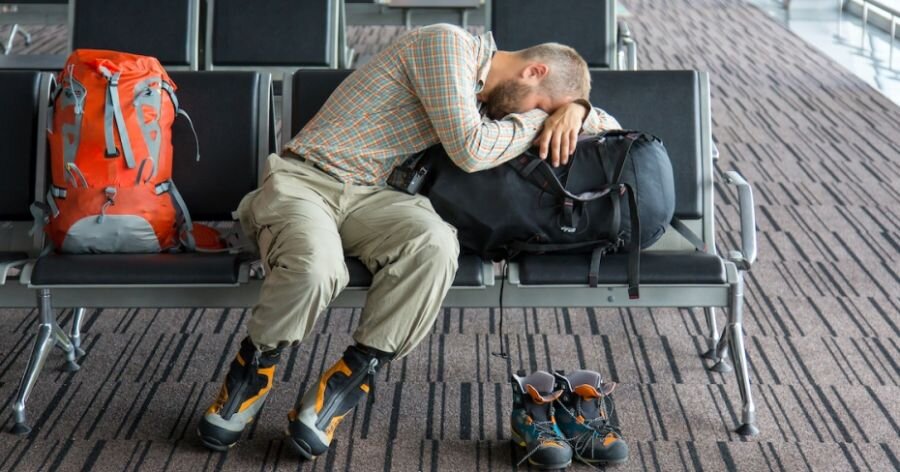 I recently heard from Hy Haberman, who wanted to fly from Toronto to Portugal using loyalty points. He and his wife could book return Air Canada flights this spring for 142,400 Aeroplan Miles – along with a whopping $1,213 in taxes, fees and surcharges.
"This seemed outlandish, so I tried booking the same flights on Air Canada," he said. "To my surprise, I saw that without any Aeroplan Miles, the exact same flights, seats and times would cost $1,396, plus $193 in taxes, fees and surcharges, for a total of $1,589. 
"How could the extra charges be over $1,000 more for reward flights? We'd be spending almost as much (76 per cent) as if we didn't use any Aeroplan Miles at all."
You probably collect loyalty points on your credit card for travel, groceries, gas, movies and other purchases. Most Canadians do. And you may be sitting on loads of loyalty points, which you intend to use for a luxury trip sometime.  
Count me among the points hoarders. I have 310,000 Aeroplan miles, built by years of using an Aeroplan Infinite Visa credit card and choosing Air Canada for trips. But cashing in miles for travel seems to be a growing hassle these days. Not only that, but loyalty programs are constantly changing. And if you hoard points, you're at risk of seeing the value of those points take a big hit to their valuation whenever a program gets devalued. It's a risk consumers need to be more aware of.
Patrick Sojka has tracked frequent flyer points at Rewards Canada since 2001, and says that some companies are devaluing points in recent years. 
"Programs like Aeroplan and Air Miles have become reliant on selling miles to credit card companies and other partners," he says. "There's a glut of points and miles on the market and programs don't have enough supply to meet the demand of collectors holding onto all those miles."
"We're seeing an increase in redemption amounts required for awards to offset all the additional miles and points out in the market. We're also seeing more dynamic pricing, where members have access to more flights, seats, hotel rooms, but at a premium, of course."
Other ways to get value out of your points
I asked Stephen Weyman, who runs the How to Save Money and Credit Card Genius blogs, to look into Haberman's complaint and suggest a workaround.
"You're absolutely right," he told the frustrated collector. "It's misleading when you think you qualify for a free flight and find that taxes and fees can account for more than half the cost, particularly on trips to Europe."
Weyman says the carrier and fuel surcharges — a big issue for many years — used to be worse. The good news is they're mostly non-existent on flights inside North America.
Haberman can lower taxes and fees substantially on European flights by flying on Air Canada partner airlines instead of on planes operated by Air Canada. 
"As long as your overseas flight isn't actually on an Air Canada plane, you have a chance at a much lower out-of-pocket cost. Strange, but true," says Weyman.
When I checked back, Haberman said he'd found another way to reduce the extra charges after talking to his adult son.
"We used our Aeroplan points to buy Air Canada gift cards," he said "That gave us a one cent per mile value – for example, a $1,000 gift card fo 100,000 miles – compared to only about 0.25 cent per mile if we redeemed the miles for the same Air Canada flight. 
"We then used the gift cards to buy our flights at regular rates, avoiding the ridiculous extra fees and surcharges you need to pay when redeeming Aeroplan Miles on AC flights," he said. 
"I'd recommend this to everyone unless they can find better value flights with AC partners."
Big changes are coming to Aeroplan. Air Canada bought back the program from Aimia, brought it in-house and plans to relaunch it this summer. 
"I hope they will deal with this surcharge problem, but without completely destroying the value of a mile on those good redemptions that exist today," Weyman says. 
'Know what your points are worth'
Sojka recommends having at least one hybrid (also known as flexible points) credit card in your wallet. These cards don't tend to raise reward requirements often, since they have more supply.
"They are not tied into only a few airlines or hotels, but typically offer any airline, any seat, at any time. Many of them also allow partial redemptions, meaning you don't have to wait years to get enough miles or points to redeem. They make it a lot easier for collectors to use up their rewards. This means they don't have to keep inflating their reward prices." 
Barry Choi, a personal finance blogger and a LowestRates contributor, has a message for collectors: It's important to know what your points are worth.
"I won't use my points to go to Europe, where I might pay $650 in fees on a flight worth $850. But I go to Ottawa on a regular basis and book one to two weeks ahead, which means I have to pay $500 for a flight. My RBC Avion points are worth the most on that route," he says.
One of his top loyalty programs is PC Optimum, arising from a merger of Shoppers Optimum and PC Plus points in 2018. And one of his top tricks is to stack promotions when you can.
Choi used this tactic during a Black Friday 20x the points promotion at Shoppers Drug Mart last fall. He bought a Dyson Supersonic hair dryer with a retail price of $499.99 and took advantage of the following promotions:
Get $400 in credit when you redeem 250,000 PC Optimum points (regular value $250).
104,485 PC Optimum points earned due to 20 times the points on spending over $75.
4,500 PC Optimum points earned because he paid with his PC Financial World Elite MasterCard.
500 Aeroplan points earned by using the Aeroplan e-store to get to Shoppers Drug Mart and participating in the Aeroplan Black Friday sale.
"Although the hair dryer cost me $164.99 for the outstanding balance,  I earned about $110 in PC Optimum points, plus I got that extra $150 in credit by redeeming my points during a bonus event," he wrote in a blog post, How to earn more points fast!
Robb Engen, a personal finance blogger, wrote about redeeming more than one million travel and hotel points for his family of four to visit Scotland and Ireland last summer.
After covering Aeroplan for years, he knew the pain points that members feel when redeeming their miles for flight rewards. So, he tried to book seats a year in advance on any Star Alliance airline that was not Air Canada.
"While I couldn't find business class seats, I did see four economy seats on a great route on United from Calgary to Chicago to Edinburgh. Best of all, the fees and taxes on four tickets amounted to just $345.64. I snatched those up in a hurry," Engen wrote in August 2018.
Expect devaluation, and plan accordingly
Savvy points collectors need nerves of steel. After Engen applied for 13 credit cards in a year, he found his credit score dropped 122 points to 627 – "below average," according to Equifax. But he restored his credit score to 730 the following year, paying his bills on time and never carrying a balance from month to month.
His advice? Assume that loyalty programs will get devalued over time. Aim to redeem your points for rewards at least once every 12 to 18 months to lessen the risk of devaluation or expiry. 
"As we know from the Air Miles expiry fiasco in 2016, those who hoard their points are likely to regret that decision eventually."
Choi recommends diversifying your credit cards – not relying on a single loyalty program – and sticking to those you will actually use.
He also suggests keeping your email address up to date so you can receive important news. You could lose points after one or two years of inactivity under some programs, without getting a letter or phone call to let you know in advance. 
Finally, if you're a timid hoarder, start reading travel reward blogs – such as those by Weyman, Soyka, Choi and Engen – and sign up for emails so you won't miss any posts.
Ellen Roseman is LowestRates.ca's monthly columnist.  She's here to answer your financial questions and resolve your complaints. You can reach her at [email protected].