How to budget if you've got an irregular income due to COVID-19
By: Bhagyashri Pawar on

May 8, 2020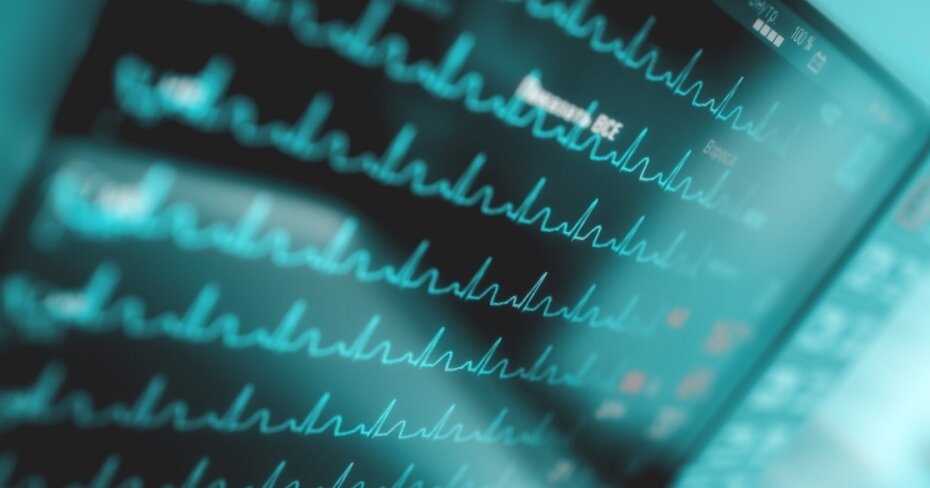 The new coronavirus has impacted lives all around the world in unimaginable ways. Many Canadians are experiencing a change in the flow of their income. While some are entirely out of work, others are facing reduced hours, and several freelancers have lost their clients altogether. As a result, there are a lot of people who are dealing with an irregular income right now. 
According to an Angus Reid survey released in March, 44% of Canadian households have lost work or have seen layoffs due to COVID-19, and another 18% anticipate work loss. Of those who've lost work, 65% say that their employer is not compensating them for any lost hours. 
But it's not just the nine-to-five office crowd that's taken a hit; it's affected freelancers, gig workers, and independent businesses alike. If you're someone who's grappling with reduced earnings, you're not alone. We got in touch with a few individuals who are in a similar situation, and asked them to share some advice on how to budget on an irregular income.
Budgeting tips from freelancers
Rebecca Tobias
Rebecca Tobias is a professional dog groomer who runs Nose to Toes Grooming at Bayview Hill Animal Hospital. She owns a condo in North York and is a pet parent to a dog and a cat. With the restriction on pet services due to the pandemic, Rebecca's income has dropped by 65%. She's only collecting CERB and has no income coming in through her grooming service.
How is she handling an irregular income?
"Thankfully, I am a good saver and have money in my bank account," she says. "I am collecting CERB, which is only $2,000 a month. I have a mortgage, condo fees, bills, and groceries to pay for. I am dipping into my savings because $2,000 is not enough for all that."
Rebecca's budgeting tips
"Keep track of what you're spending on. Pay your bills in order of importance. Save money anywhere you can by buying items on sale. Try not to buy anything unnecessary or shop online out of boredom. Try not to order take out, which is one of the easiest ways to overspend. Pay your bills, buy your groceries, and live very minimalistically."
Tom Blake
Tom Blake is a full-time freelance writer and blogger, and the owner of the finance website This Online World. Tom used to write content for five publications but once the pandemic hit, three of his five clients had to pause his contract, and another drastically reduced his workload. His blogging income has also taken a hit, as many affiliate programs and advertising networks, which generate revenue, have paused or reduced their rates.
How is he handling an irregular income?
"My approach for handling this loss in income has been to focus on the things I can control instead of spending my time on external factors," says Blake. "For example, I immediately asked my remaining client for more work when I began to lose contracts. Luckily, they had an increased need for content during this time since they are heavily covering the financial impact of COVID. This small change helped recover about half of the income I had lost."
He adds that he also took a hard look at his grocery budget and began making cuts to non-essential categories. "Alcohol, protein bars, and various snacks got the cut, and I've been living off of a fairly frugal meal plan since this all began."
Tom's budgeting tips
"I think the key for freelancers is to spend time focusing on cutting their spending and what aspects of their business are still generating revenue. Now is not the easiest time to pitch new clients or to dramatically diversify your revenue stream. But if you can at least bolster what you're left with, I think this strategy will help keep freelancers afloat during this difficult time."
Kimberly Conner
Kimberly Conner is a travel blogger and content creator at Adventures & Sunsets, and she's currently "stuck" in Bali. She caters to audiences from numerous countries, such as the U.S., Australia, and Canada, and has lost a major part of her income during this crisis. Her advertising and affiliate income come from site traffic and travel bookings, but most people aren't looking up travel content right now, which has affected her site traffic and her advertising income.
How is she handling finances?
"While I am not setting a specific budget to live on, I am basically trying to spend as little as possible while getting by reasonably comfortably (aka eating good foods rather than instant noodles)," she says. "My partner and I have spent some time figuring out the cheapest produce to eat here in Bali and experimenting with different dishes to make with them as affordably as possible." She's also taking this time to try and offset her revenue loss by researching trending topics and seeing if she can incorporate affiliate links and ads into new blog posts.
Kimberly's budgeting tips
"We stick to cooking all our meals and not drinking on the weekdays. On the weekends (ONLY!) we may indulge in a delivery meal or two and some alcohol. This way we have found we can generally get a few weeks' worth of groceries at a time, not spend anything during the week, and still feel like we have something to look forward to — indulging in on the weekend."
Budgeting tips from financial experts
We also got in touch with financial experts to get their take on how to budget on an irregular income during COVID-19. Here's what they said:
1. Increase your income
Finance expert Leif Kristjansen, founder of FiveYearFIREescape.com, says, "Offer your services online. If you have some solid skills, you can find work online fairly quickly. It likely isn't the same pay rate that you are used to but the time to ramp up to making money is very short."
Money strategist and personal finance writer David Lester, President of DCL Capital, agrees. "While we all have time off, start building or expanding an online business or freelance," he says. "Whatever you are talented at (cooking, art, business, decorating, etc.) sell Zoom lessons or put your services online."
2. Get rid of non-essentials
Create a list of all your expenses, categorize them as either "essential" or "non-essential," and stop using anything that falls under the latter immediately. 
"Gym, babysitting, monthly work parking — if you are not using it, cancel it," says Lester. "Be ruthless to save your cash."
He also says it might be a good idea to halt any TFSA or RRSP contributions. "You can start back up again when things get better."
You can also sell unused items lying around your home or collecting dust in your garage, says Victor Fong, a licensed insolvency trustee at Fong and Partners Inc.
"Not only will you declutter your home and have more living space, but you may be able to get a few dollars selling your stuff online."
3. Make use of government benefits
The federal government  has introduced numerous financial measures to help Canadians stay afloat during the pandemic, such as student loan relief, and commercial rent relief.
"Many freelancers and gig workers also carry student loans," says Fong, who suggests they look into the six-month interest-free moratorium the government is placing on the repayment of Canada Student Loans. "During this period, no payment will be required, and interest will not accrue," he says.
There's also the Canada Emergency Commercial Rent Assistance (CECRA) program, which could be helpful to freelancers or gig workers who are paying commercial rent. 
"While the details are yet to be fleshed out, a commercial landlord who participates in this program would give its tenants a rent reduction of 75% for April, May, and June 2020 if the tenant experienced at least a 70% decrease in revenues," says Fong.
We hope these tips help you manage your budget well during this pandemic. Always remember that it's important to create a budget, stick to it, and track your expenses in real time.