LowestRates.ca CEO Justin Thouin's thoughts on the future of interest rates in Canada
By: LowestRates.ca Staff on

May 6, 2021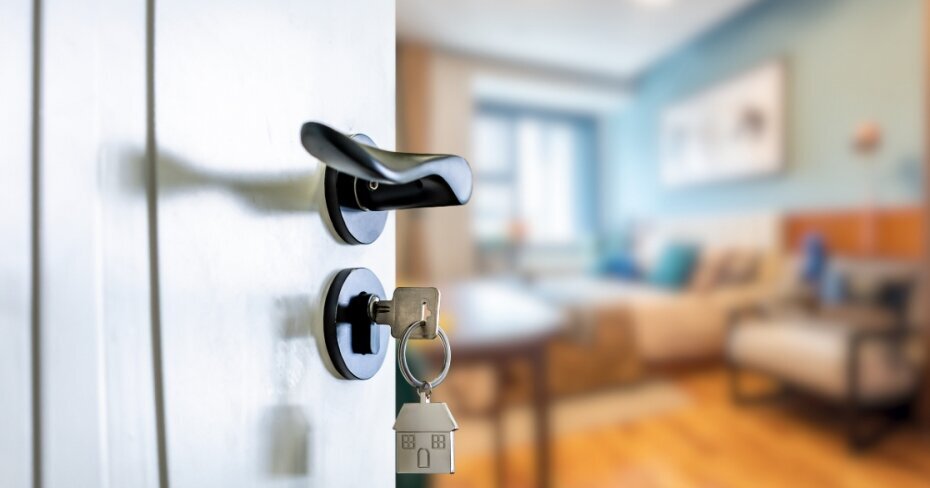 In its most recent announcement, the Bank of Canada chose to maintain its benchmark interest rate at a record-low 0.25%, stating that the pandemic recovery "continues to need exceptional monetary policy support." 
The central bank said it would not increase its interest rate until the recovery is complete and inflation is stable at 2%. However, it revised its estimates for when conditions might warrant a rate hike, citing late 2022 rather than 2023, as previously predicted. 
As a result of this hawkish statement, Canadians — especially those with a line of credit or a variable-rate mortgage — may be wondering how the central bank's recent decision will affect them. What can they expect from the Bank of Canada in the coming months? We turned to LowestRates.ca CEO, Justin Thouin, for his thoughts. See the Q&A below.
Q. The Bank of Canada (BoC) recently signalled that it could hike interest rates as soon as next year now, instead of its previous projections of 2023. Does this surprise you?
It was expected based on the growth in the economy. The BoC now projects the Canadian economy to grow by 6.5% in 2021, up from 4.0% in January. 
We will not see any interest rate increases for the time being. However, if this optimism continues, borrowing costs will rise in the second half of next year.
The worst of COVID-19 may be behind us. The sooner the economy recovers to pre-COVID levels, the sooner the bank will have to potentially hike interest rates. Rising interest rates are not necessarily bad because rates are so low right now, and even once they do begin, they may rise quite slowly. But people get spoiled once they're this low for such a long time.
Q. Have we reached the end of rock-bottom interest rates? Why or why not?
It seems unlikely that rates will drop any further. I think this is pretty much rock bottom, especially since the central bank sees economic growth in the United States, which is Canada's largest trading partner. There's no reason why there should be the same degree of pessimism now that we see the U.S. is beginning to reopen.
Q. What do you foresee happening within the next year with respect to interest rates and Canada's housing market?
Buying a house with a mortgage has never been more affordable. If interest rates rise, people's attitudes toward debt-fueled borrowing might change. 
Prices, on the other hand, are at all-time highs. It's hard to see the same rapid rate of increase from here, but we've seen the Canadian housing market defy the odds time and time again. The BoC has stated that it will continue to track the risks associated with the rapid increase in house prices. It also backed a plan to tighten mortgage stress tests and outlined steps in the budget to cool the hot housing market, which has been fuelled by low borrowing rates and a demand for larger homes during the pandemic.
One interesting point to note is that in the past year, the biggest growth has come from detached houses. Meanwhile, condos have lagged and until recently, prices were depressed from levels one year ago. As the economy opens up, and people can travel again, we might see buyers return to the condo market and price leadership might happen there instead. 
Q. With the threat of interest rates rising sooner than expected, what should people's focus be when it comes to their personal finances?
Everyone's personal financial goals are different, but I'd be saving as much money as possible right now. It's okay to invest, but you want to have liquid assets that you could use to pay down your debt, such as credit cards and car loans if interest rates rise quickly.
Consider any large purchases you'll be making in the foreseeable future that will need financing. Are you buying these things because you need them or want to save money by buying them now, when interest rates are at their lowest? Is the interest rate set in stone? Can you afford the payments if interest rates rise and your costs rise with them?
Identify the debts with the highest interest rates and make paying them off a top priority.
Q: Should people get a fixed- or variable-rate mortgage right now? 
Consumers are in a fantastic spot right now, with near-record low rates on both variable and fixed mortgages. Canadians shouldn't waste too much time debating which path to take. Variable rates are currently far less expensive than fixed rates, and those who favour variable rates have consistently paid lower interest rates over the past 50 years.
Also, the penalties for breaking your variable-rate mortgage early are much less severe. Given that the BoC has suggested that variable rates will begin to rise in the second half of next year, there is a case to be made for locking in a fixed rate and knowing precisely how much you will pay for the next five years, particularly for peace of mind.
If you don't want to pay off your mortgage early, this is especially true. Regardless of whether you choose variable or fixed rates, consumers should compare mortgage rates and understand the other features they need in a mortgage in addition to cost, such as flexibility to break payments early, or the ability to accelerate payments.