LowestRates.ca named one of Canada's Top Growing Companies for second year
By: LowestRates.ca Staff on

September 25, 2020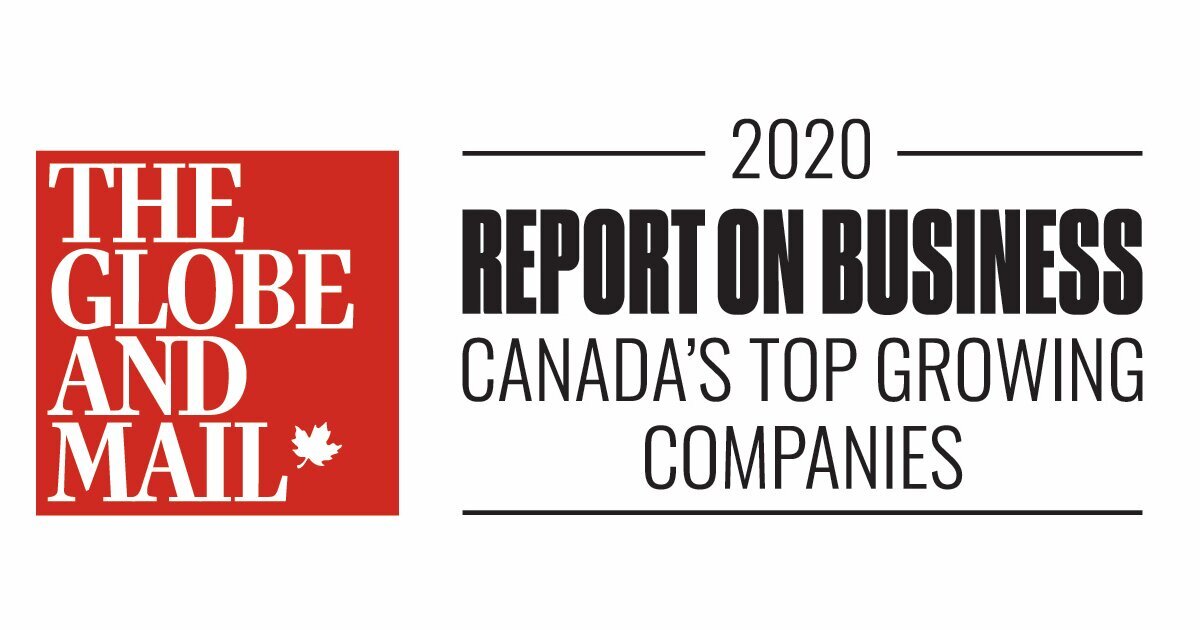 LowestRates.ca is pleased to announce that we've secured a spot on The Globe and Mail's Report on Business ranking of Canada's Top Growing Companies for the second year in a row.
The 2020 list comprises 400 Canadian businesses that are ranked based on their revenue growth in the past three years. LowestRates.ca made the inaugural list in 2019, and this year we've done it again, coming in at number 111 with three-year revenue growth of 438%.
"We're thrilled and honoured to be featured on this list for the second year in a row," says Justin Thouin, Co-Founder and CEO of LowestRates.ca.
"We'd like to take some time to not only thank The Globe and Mail for the recognition but congratulate the other businesses that made the list. We're honoured to be featured among some of Canada's top companies and be recognized for our entrepreneurial success."
Launched in 2019, the voluntary program celebrates entrepreneurial achievement in Canada by identifying and amplifying the success of growth-minded, independent businesses across the country. To qualify companies have to complete an in-depth application process.
Not only are we proud of our rapid revenue growth, but we're also proud to say we've saved Canadians more than $1 billion in interest and fees since our inception. 
LowestRates.ca was founded in 2012 with a simple mission: to help Canadians make better financial decisions and save money on personal finance products such as insurance, mortgages, loans and credit cards. 
We look forward to becoming the first place Canadians go to when they have a personal financial decision to make and helping Canadians save money by allowing them to compare rates on financial products.
It's been a challenging year for many businesses across the country due to the coronavirus pandemic, so you can bet we're celebrating this recognition. Thank you again to The Globe and Mail and to all the Canadians out there who use our site.
The full list of 2020 winners is published in the October issue of Report on Business magazine and can be found online at tgam.ca/TopGrowing.